Kids Who Care and Repair: Workshop Series
PLEASE NOTE: THESE EVENTS HAVE NOW FINISHED.
Seriously transformative fun.
Hitting the Gold Coast for the Summer School Holidays the Kids Who Care and Repair workshop series will have your kid getting hands on and creative with a variety of different activities to get them thinking about how they can actively care for, and repair things.
There are four different workshops to choose from, or get involved in all of them:
9th January 9-10am : Urban Garden Keeps and Eats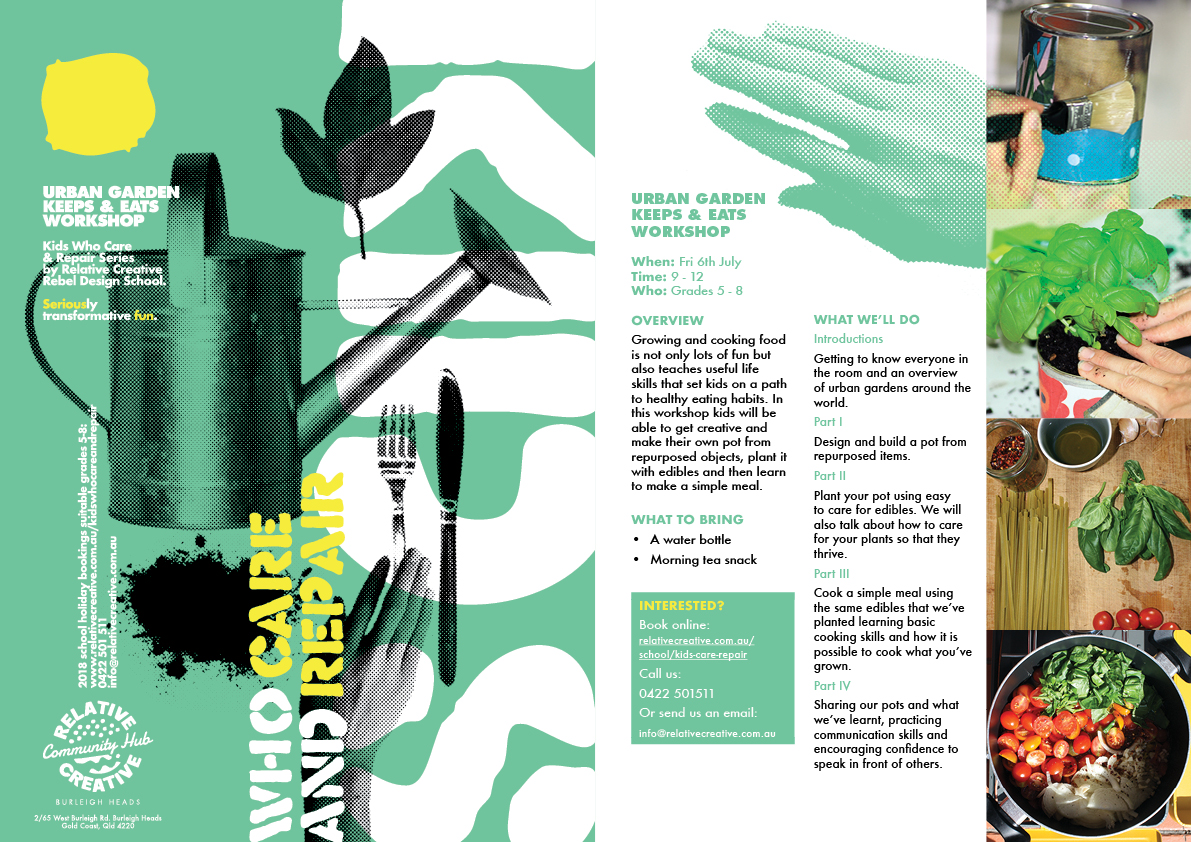 19th January: Culture of Repair x Blue Jean Sisters
In this session kids age 8 and up will have the opportunity to learn basic sewing skills while they make a Blue Jean Sister rag-doll. We'll also talk about how to repair our clothes and keep them out of the waste stream.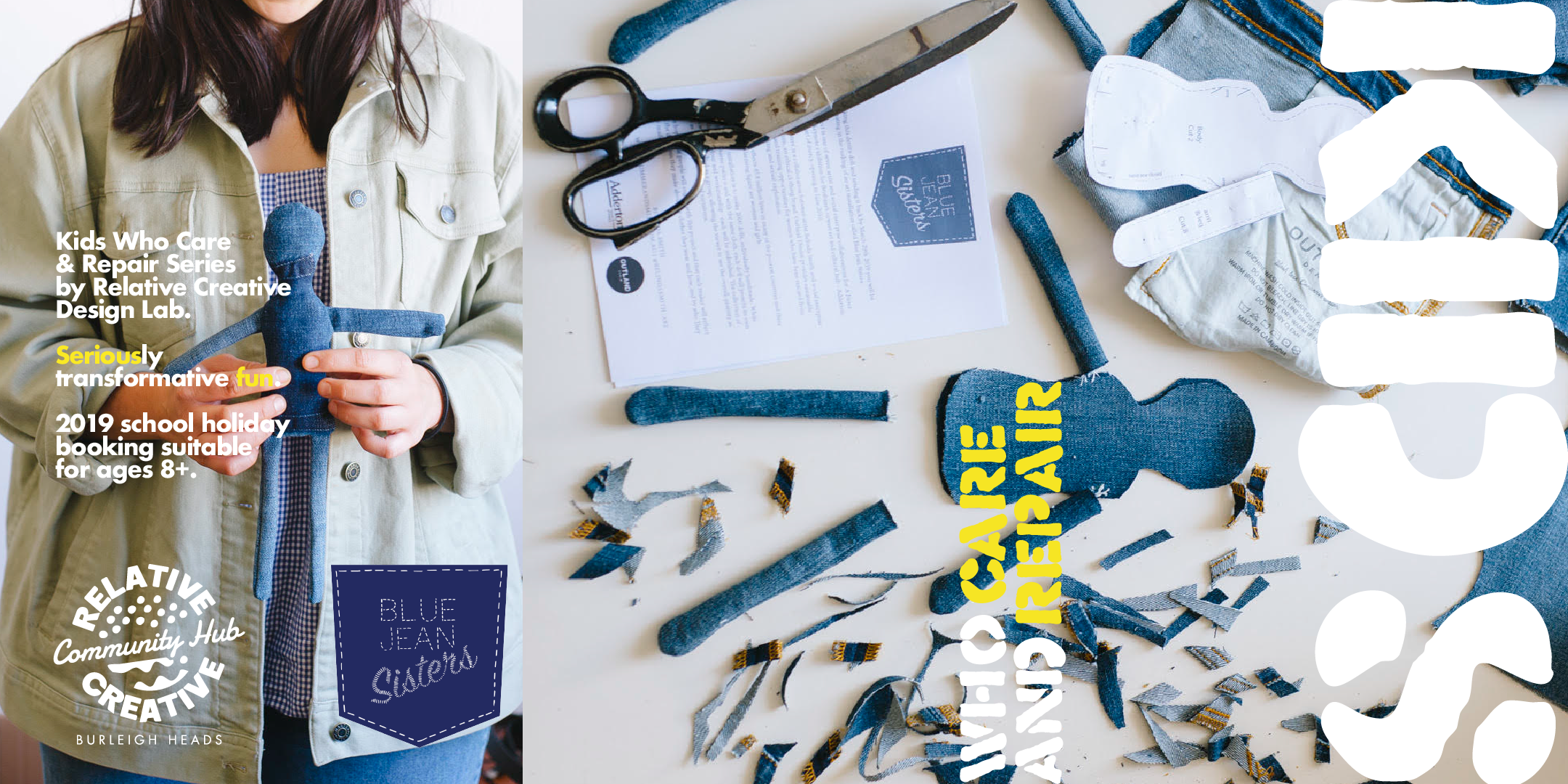 23rd January: E-Waste Hack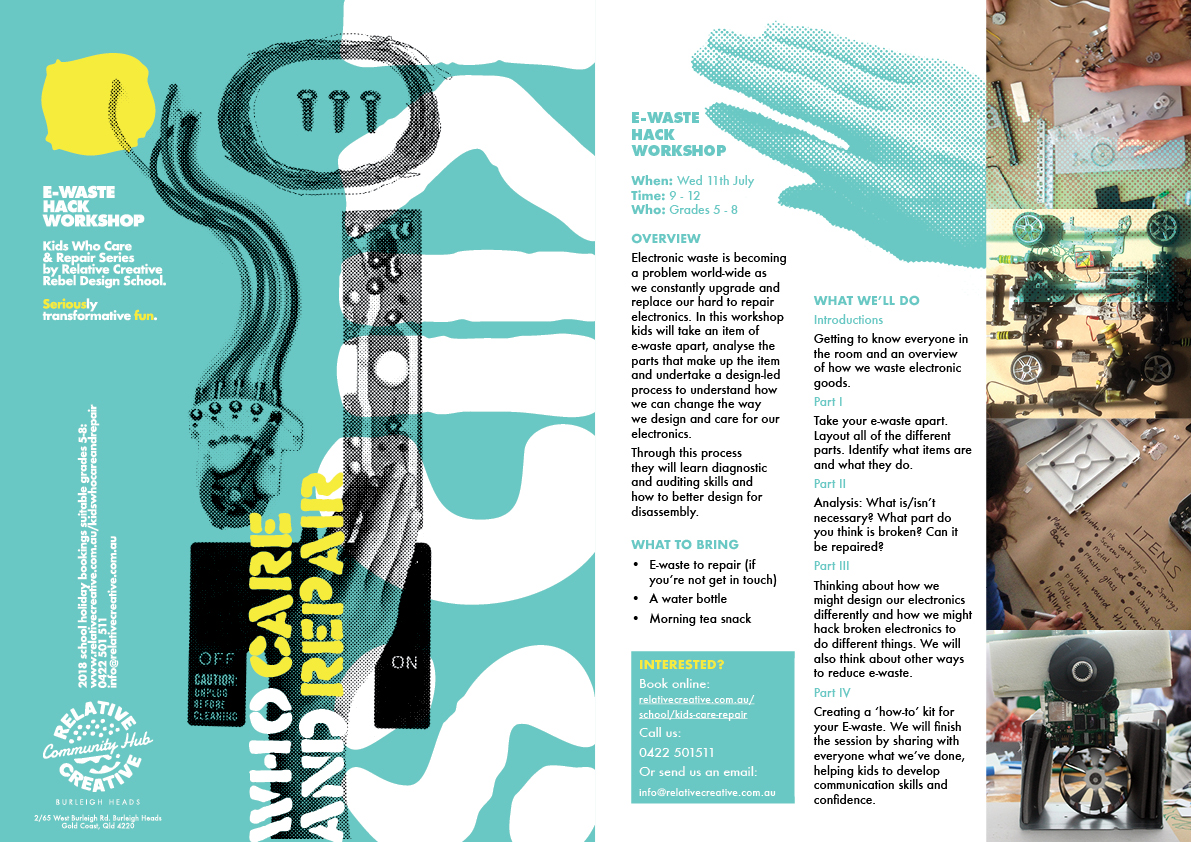 25th January: See Change Sand Tracks