School of Furniture x Rebel Design School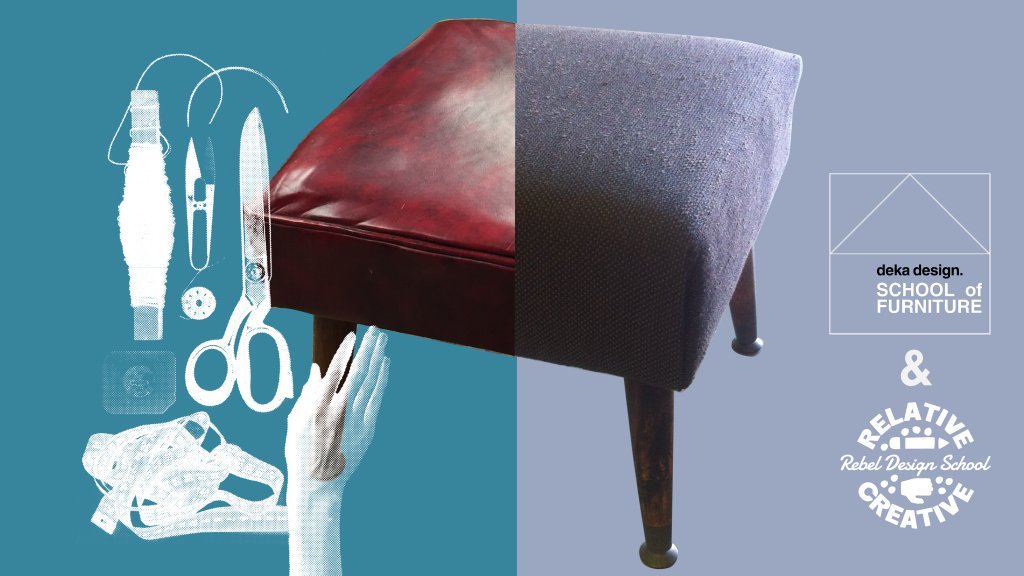 We're teaming up with Deka Design's School of Furniture to run two basic furniture restoration workshops. Nora Kinnunen (Deka Design) and Bec Barnett (Relative Creative) will work with you to restore your item of furniture including selecting fabric, restoring wooden frames and replacing any fixed upholstery components.
Choose to come to one or both sessions, depending on the complexity of your piece. One session costs $225, attending both sessions will cost $440.
Depending on the size and complexity of your piece you may not complete it in one session, we will ensure that you walk away knowing what you need to do next to complete your piece.
Wait, what is fixed upholstery? Fixed upholstery simply means that the upholstery is fixed to the frame using stapling or tacking, rather than being sewn, like a cushion.