See Change Sand Tracks Sand Tray Workshops
We have had a busy start to 2018 with the See Change Sand Tracks Sand Trays travelling the length and breadth of the coast running workshops at Gold Coast Libraries.
We also held a Workshop with Silkwood Independent School with 60 students from Year 10 and 11 joining us for two hour sessions where they worked together to build Futures Map, exploring our past and present and proposing exciting new directions for the future.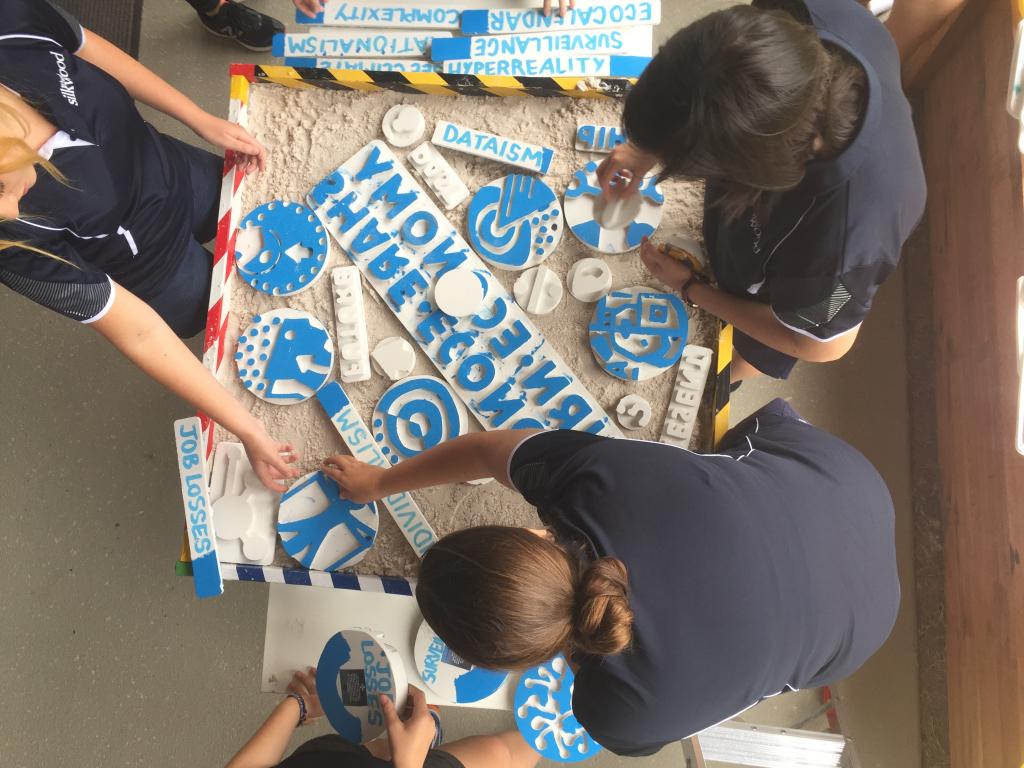 Students worked collaboratively to create their Futures Maps in sand learning about important topics such as Food Security.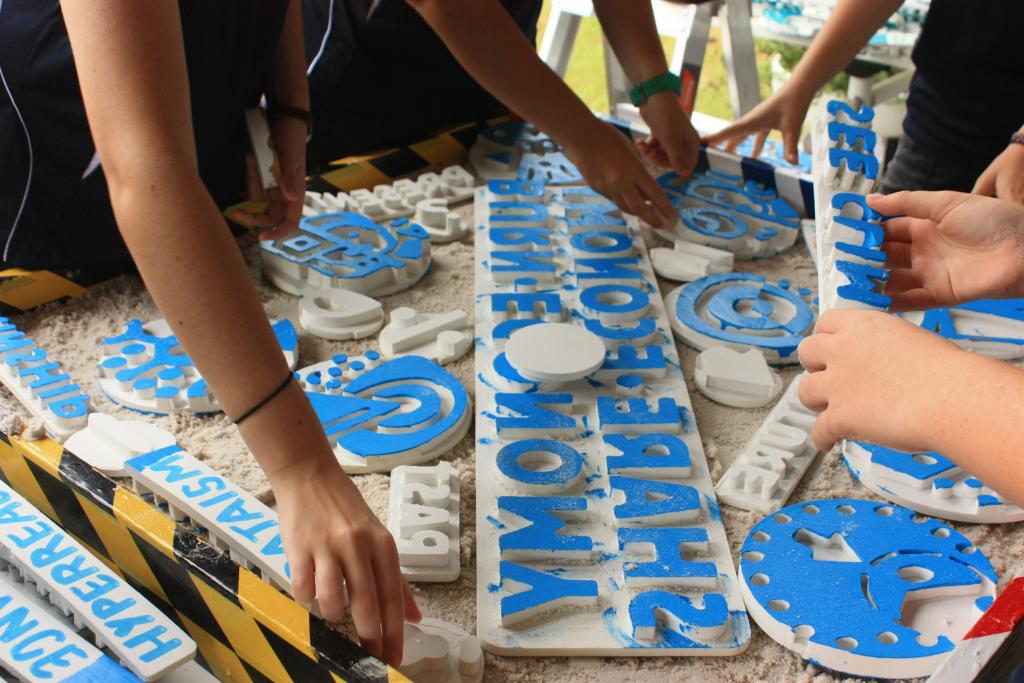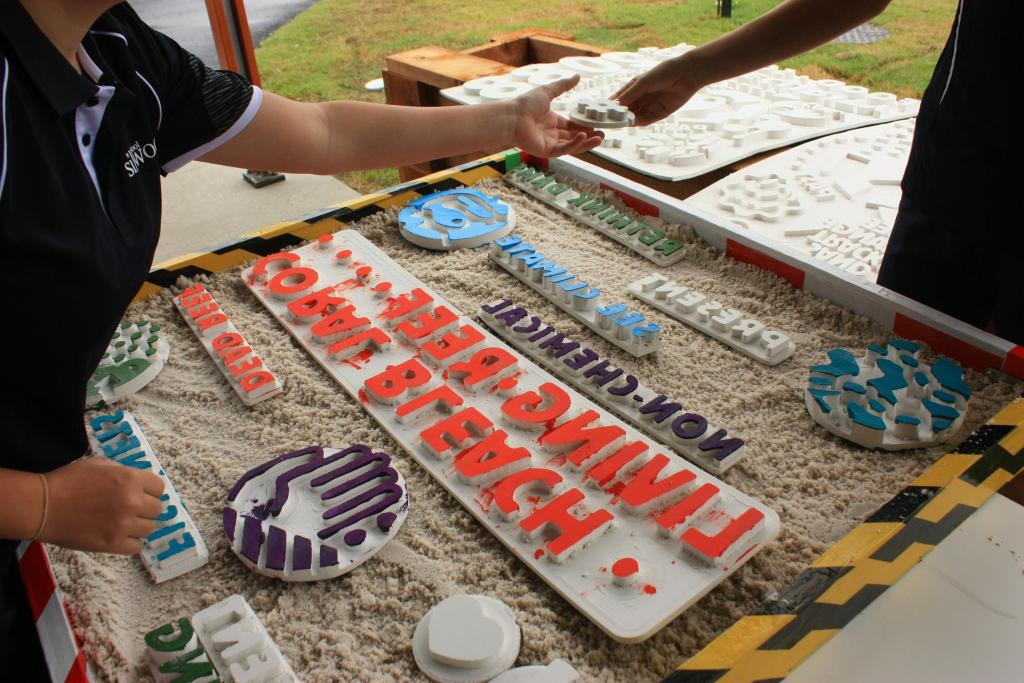 I enjoyed making the pictures both in the sand and online. It was a thought provoking lesson. I liked how thoughtful you have to be in the sandbox, when you are organizing the stamps in the sand. I like how the 'See Change Sand Tracks' project shows all political aspects of Australia and the things that our country strives for and the things that need to change. I like how this project is about making art in such a simple place, and how nearly everything we do and express has meaning and sends a message.
Bella, Silkwood Independent School Student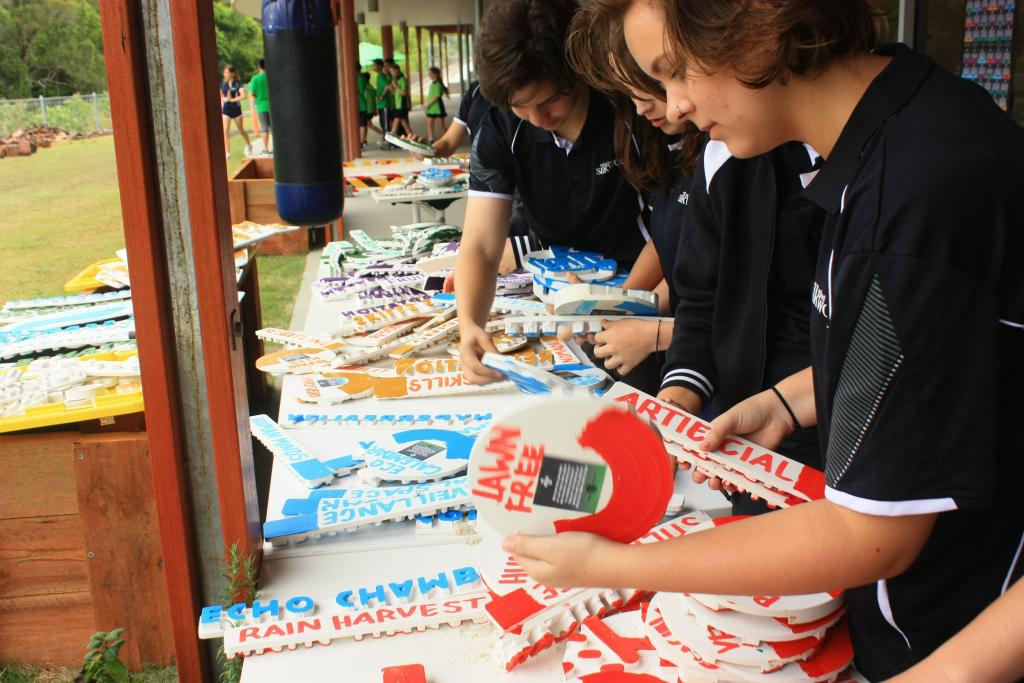 I learned so much in such a short amount of time about the future, sustainable and non-sustainable. Although we have already done things about sustainable futures and such, it was really fun to be able to learn hands on. I enjoyed everything that I experienced. I loved how well played out and organised the website was. The sand tracks creations were so much fun too. I liked being able to collaborate with my friends about putting together the different designs and making our own layout in the sand. I enjoyed being able to be creative with others, but also the opportunity to be creative in a different way than what I am used to, is eye opening and extremely enjoyable. The experience that we had taught us so much in such a short amount of time, by doing things that were so much fun. The experience is something that I would be more than happy to partake in again. I went really well with working as a team, deciding what was relevant and what wasn't relevant. We got along really well, and negotiated fairly and listened to others of our team.
Katie, Silkwood Independent School Student