Kids Who Care and Repair: P to 3 Edition
They had such a good time. Thank you.
Participants Mum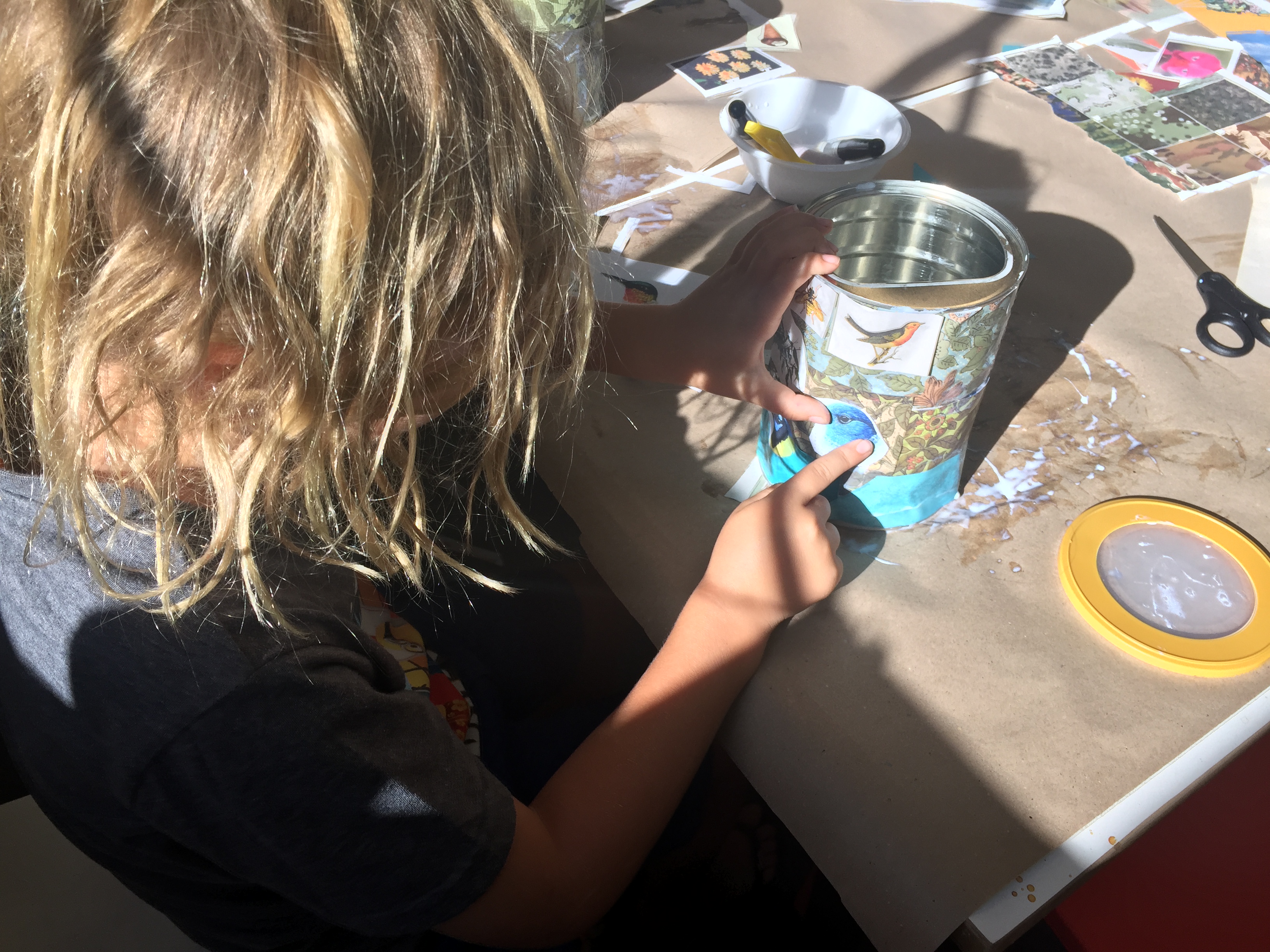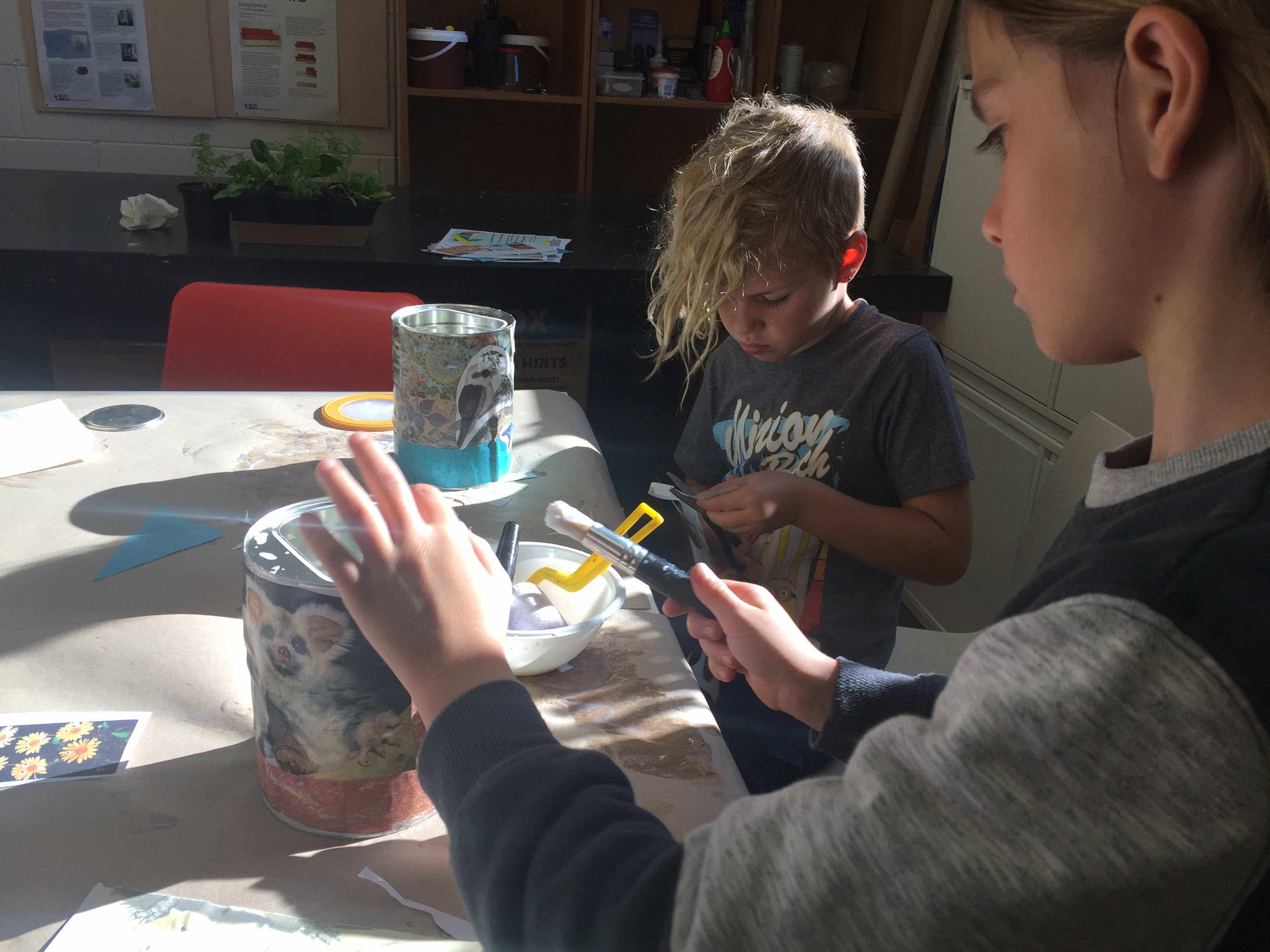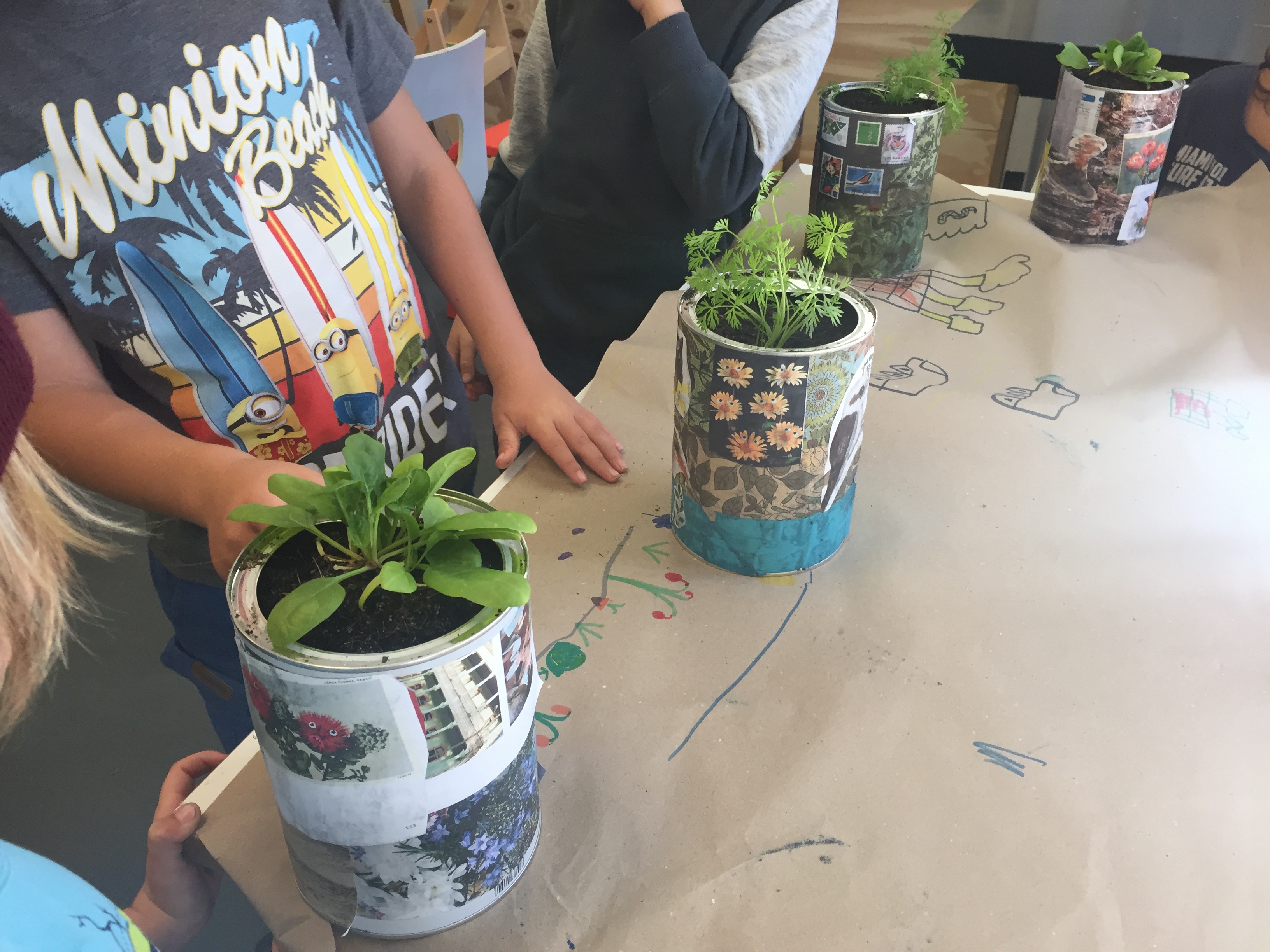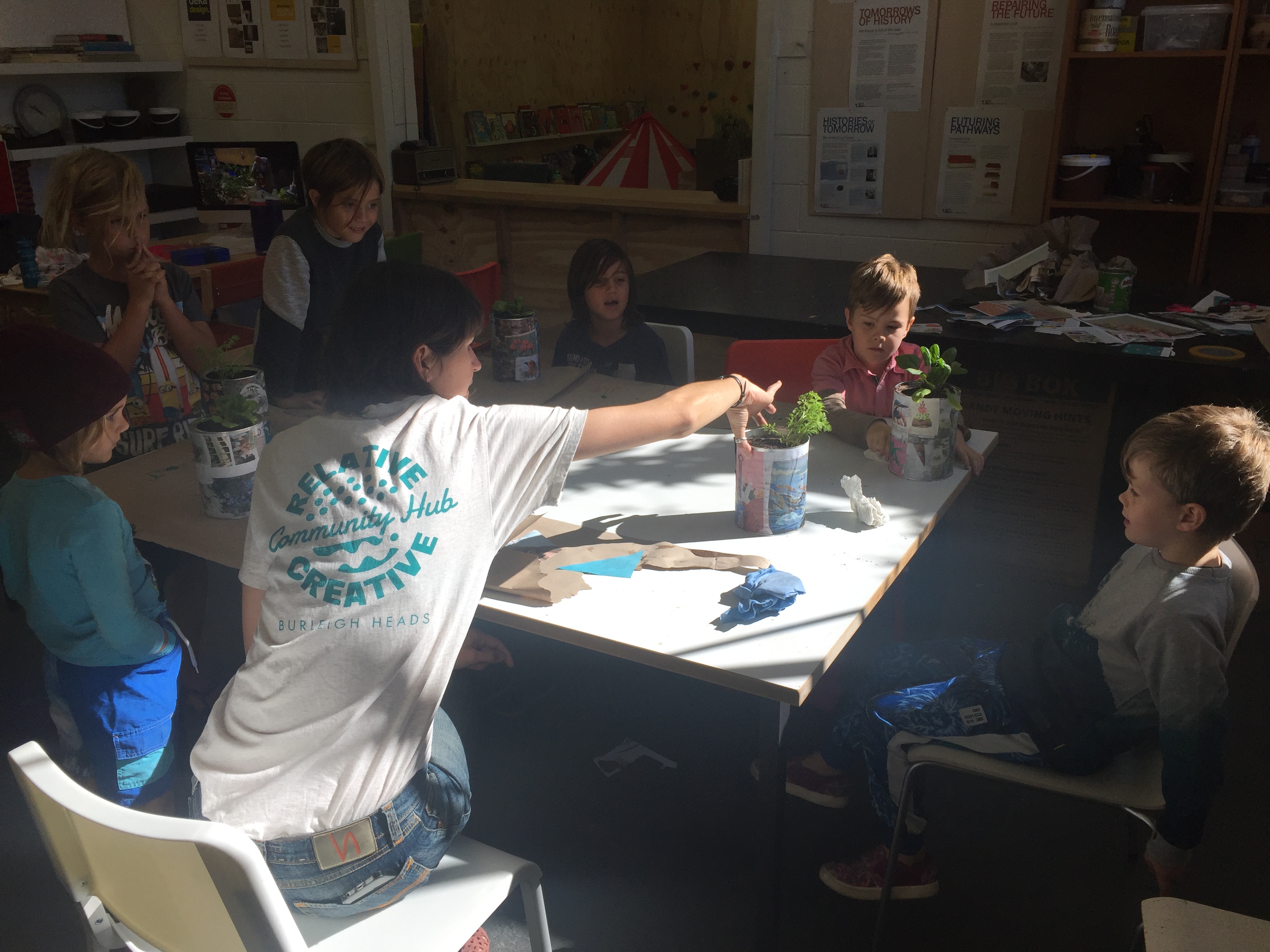 We spent a fun morning learning about urban gardening, making our pots using old formula tins and decoupage, planting our pots with carrots or spinach and learning how to care for these plants. We also learnt about work farms and spent time sketching our own urban gardens.