A refreshed brand identity to celebrate 30 years of a First Nations radio station.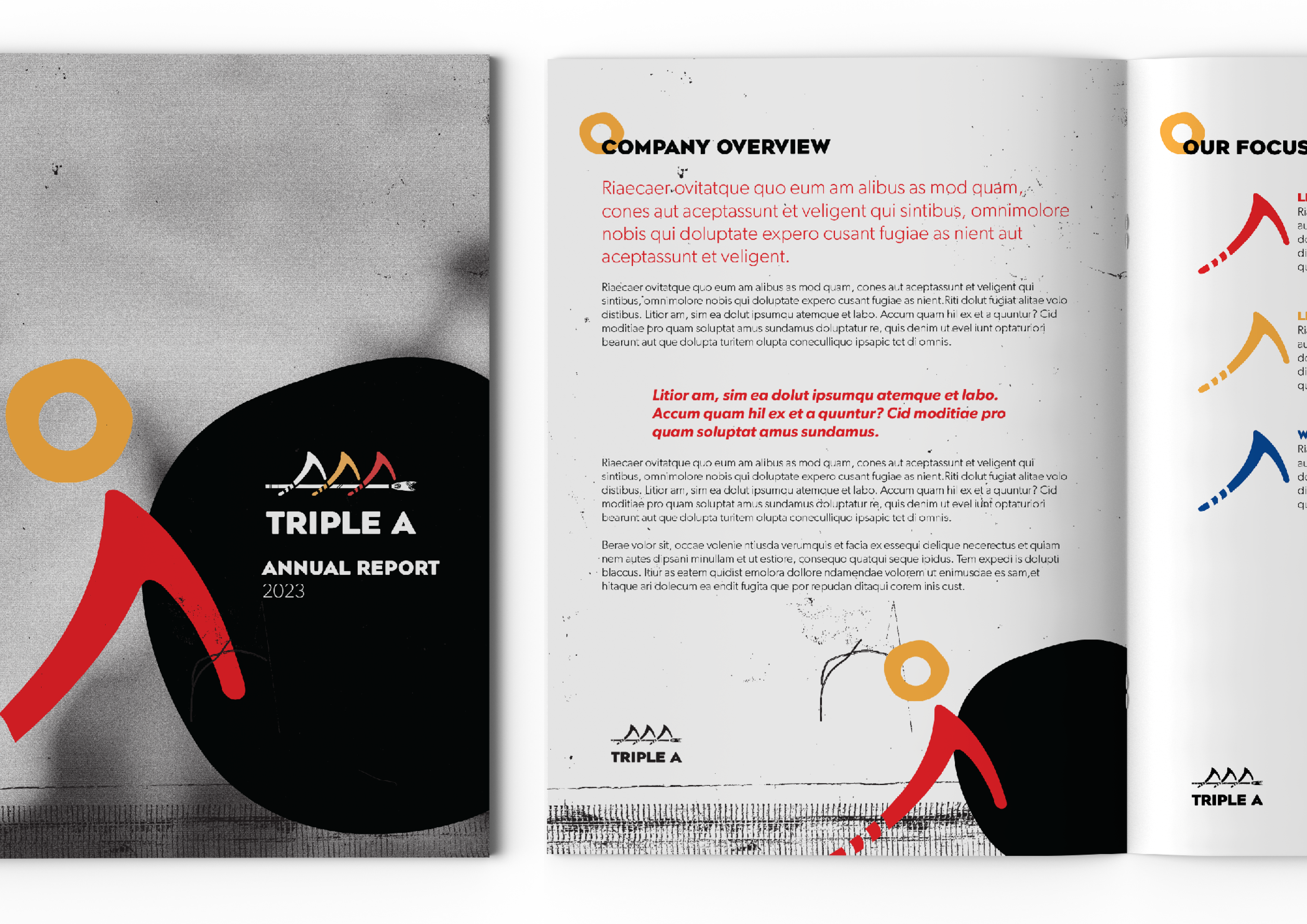 Background
Relative Creative had the privilege of partnering with Triple A, a not-for-profit, First Nations owned and led, community-controlled multimedia organisation based in the heart of West End, Brisbane, to celebrate their 30th anniversary through a comprehensive rebranding initiative. The project aimed to refresh Triple A's brand identity and align it with their current positioning, building on the recent redesign of their logo. The project has also included the design and development of a refreshed website and a celebratory 30 year timeline (stay tuned for these).
Opportunity for futures
In 1991 BIMA (now Triple A) secured a community radio licence, successfully fighting a legal challenge from other community groups with the assistance of the Aboriginal and Torres Strait Islander Commission (ATSIC). Ross Watson and other founders argued that Indigenous radio was an essential community service. Triple A has spent the last 30 years playing a significant role in the local media landscape and continue to foster cultural connection and belonging, and prioritise Aboriginal community members.
Our approach
We began the project with a workshop with key team members of the Triple A team. This helped set the intentions of the rebrand, website and 30 year history timeline. Through this and a review of the existing site and content we provided a series of recommendations. These were incorporated into the wire-framing of the site and development of the timeline. Concurrently the visual identity of each was developed, further developing the Triple A brand and providing the organisations with a suite of brand assets and collateral pieces.
We commissioned local artist Casey Coolwell-Fisher, a Quandamooka, Nunukul woman of Minjerribah to produce a piece of art celebrating 30 years of Triple A. Her artwork, Empowering Movements, represents how we empower through our being, our movements, our knowledge and most especially our voices and the people who helped empower our voices through Triple A.