Master planning and strategic design to reset, reimagine and recreate.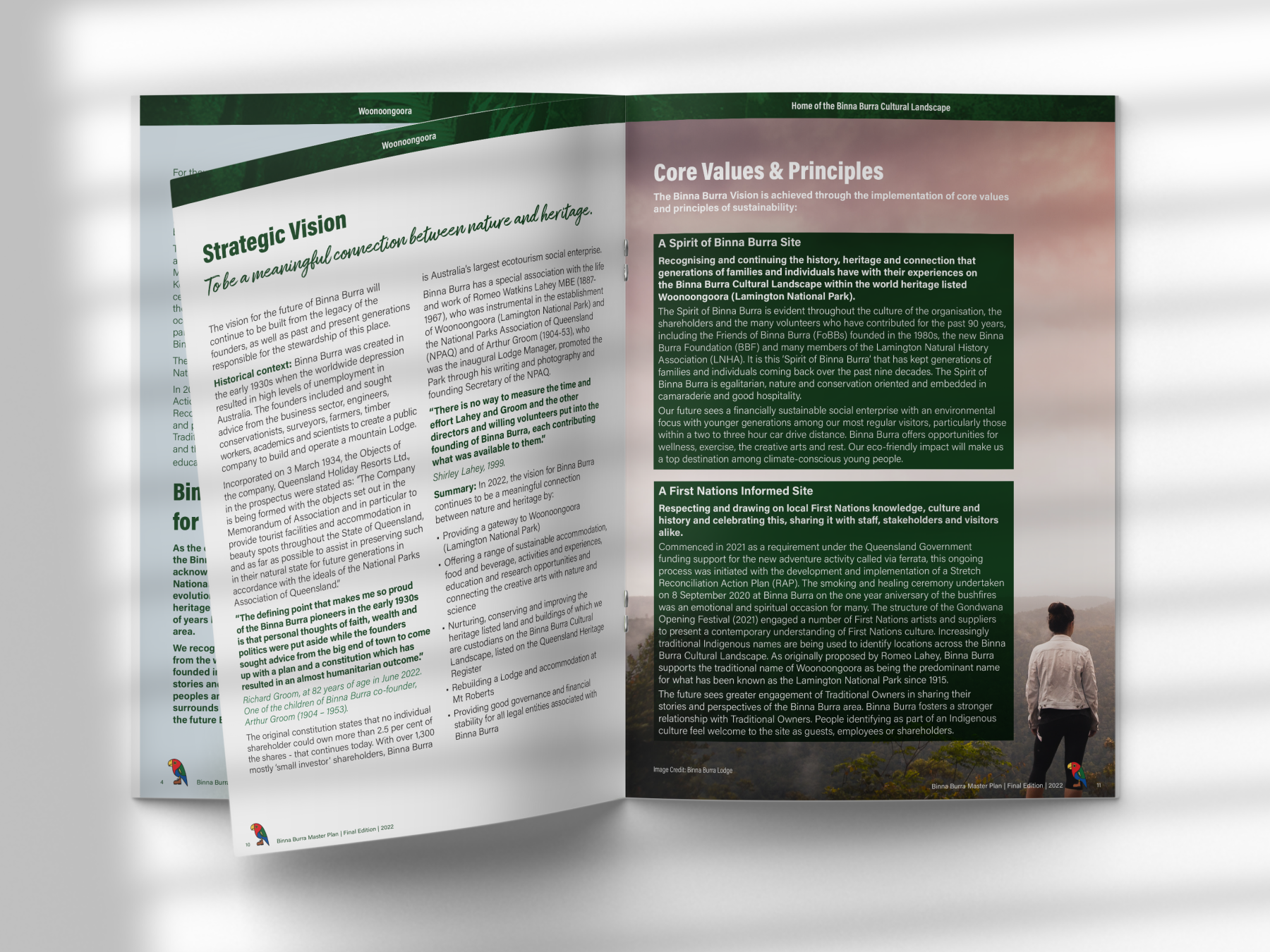 Relative Creative has worked closely with Binna Burra as it moves to reset, reimagine and recreate following the devastating 2019 bushfire.
Our role is to co-design a new strategic vision and updated master plan for Binna Burra, building on the 2008 masterplan and comprehensive work with the Yugambeh Regional Aboriginal Corporation Alliance (YCARA). Working with YRACA, Binna Burra is prepared a stretch reconciliation action plan (RAP), a process which Relative Creative supported, including through the design of the final document, and integrated into the strategic vision.
The process began with the development of a detailed Background Summary Report, documenting where Binna Burra has been, where Binna Burra is and where Binna Burra is going. This, alongside stakeholder engagement, contributed to the development of a strategic vision and core values and principles.
The masterplan has been an iterative process and involved working closely with Binna Burra executive, board and shareholders