Designing for Australia's first Aboriginal led and native cuisine food truck and business.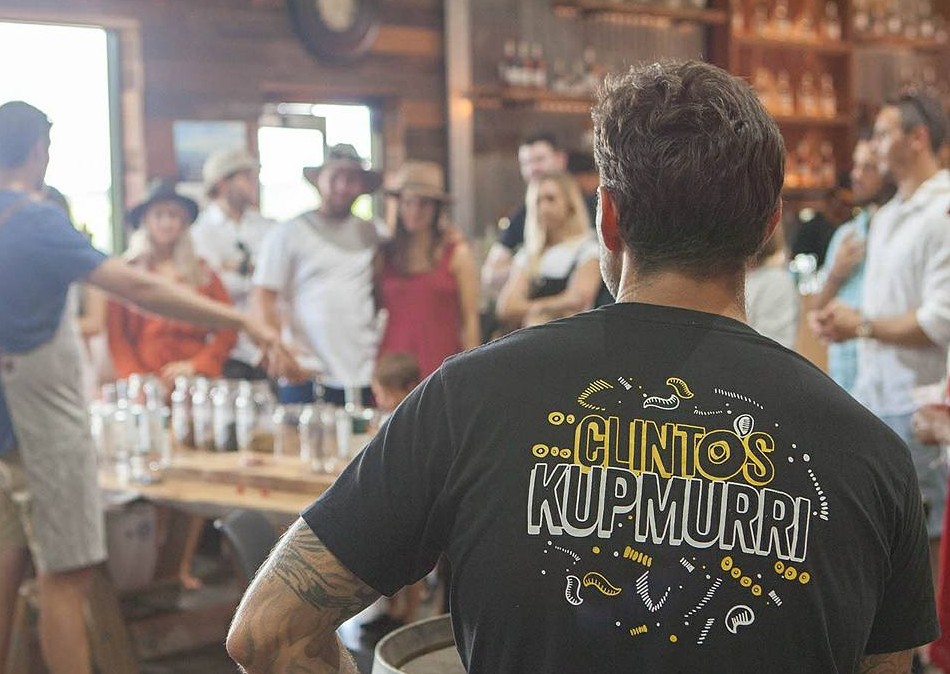 Clinto's Kupmurri was a food and beverage company that supported Aboriginal enterprise, local businesses and produce, and operated eco-friendly and organic where possible rustic gourmet Australian food. The 'Kupmurrii' is a commonly used word for a traditional Aboriginal & Torres Strait Islander feast of ground oven roasted meats and vegetables that provides and nurtures for health and well-being.
The business was owned and operated by Clinton Schultz and his wife. Clinton is the brother of Relative Creative founder Tristan Schultz so we were really excited to develop a lasting visual identity and communication strategy for the venture.
We were interested in invoking the tasty palettes by using key words associated with the food. This acts to elevate a language of the cuisine that we feel is unique to Kupmurrii style cooking and introduce this language to everyday people, helping them better understand what they're in for.