Cooktown Museum Branding
In 2018 the National Trust of Australia, Queensland (NTAQ) engaged Relative Creative to design and lead community engagement with local Bama (Guugu Yimithirr) as part of their broader project to redevelop James Cook Museum for the 21st Century. As the project progressed we were engaged further to develop place identity and brand strategy for the Museum, as well as the design and interpretation of the Museum's exhibits. The museum was rebranded as Cooktown Museum at the end of 2021.
About the project
Following extensive community engagement and a reimagining of the design and interpretation of the Museum's exhibits, it became clear that a change of name was necessary. The name chosen through a consultation process was Cooktown Museum. This name recognises that the stories told by the museum are those of Cooktown, rather than just of James Cook. The design of the identity for Cooktown Museum celebrates the collaborative process of re-imagining the museum. A feature sub graphic is the 'oo' and the 'M' inside the logo. These graphic elements are representative of two people, perhaps two cultures, meeting together hand in hand in dialogue. This is a feature of the Cooktown story of Reconciliation. It should only be used reservedly, and should be oversized and scaled off edges to ensure it is not overly contrived.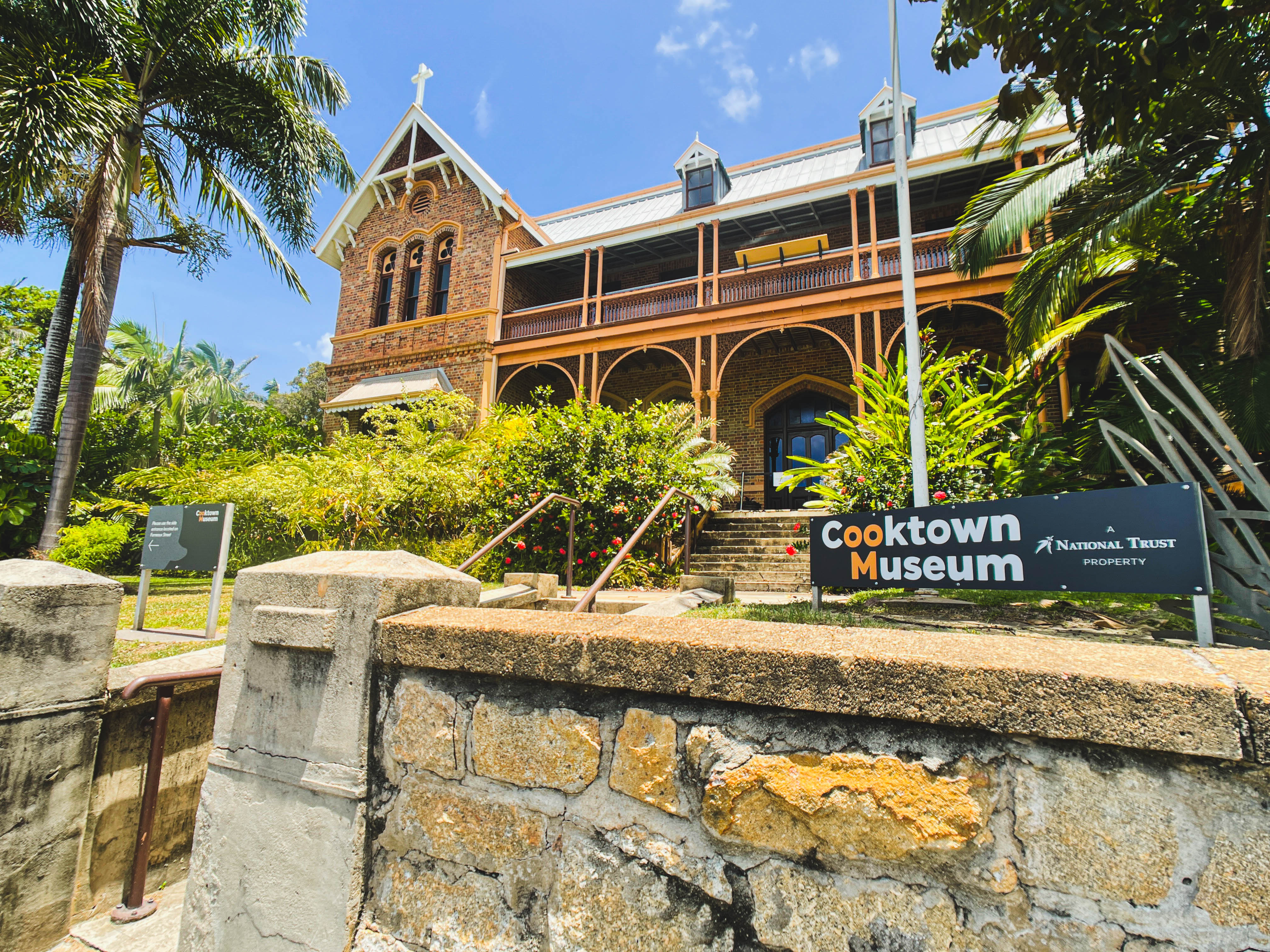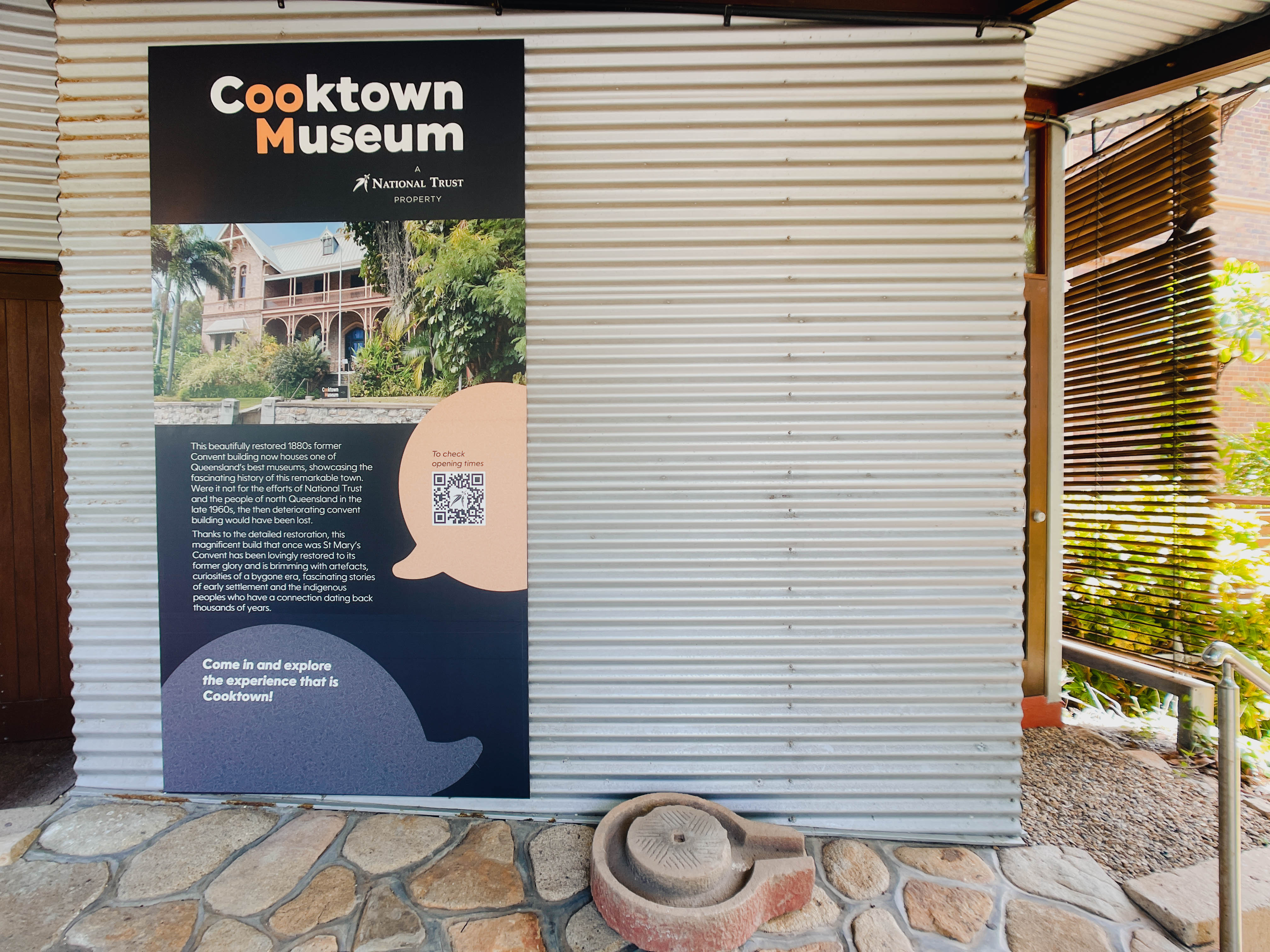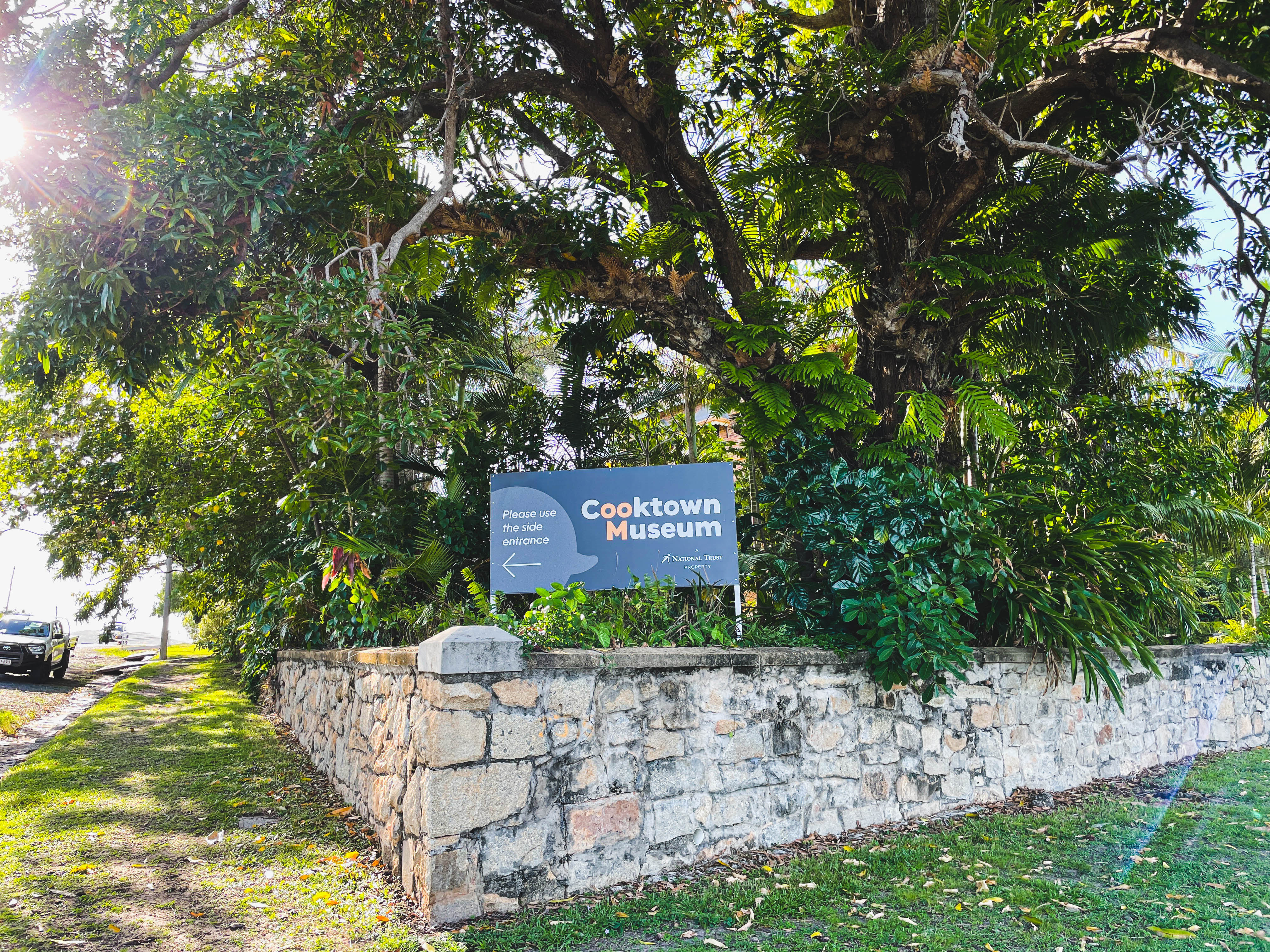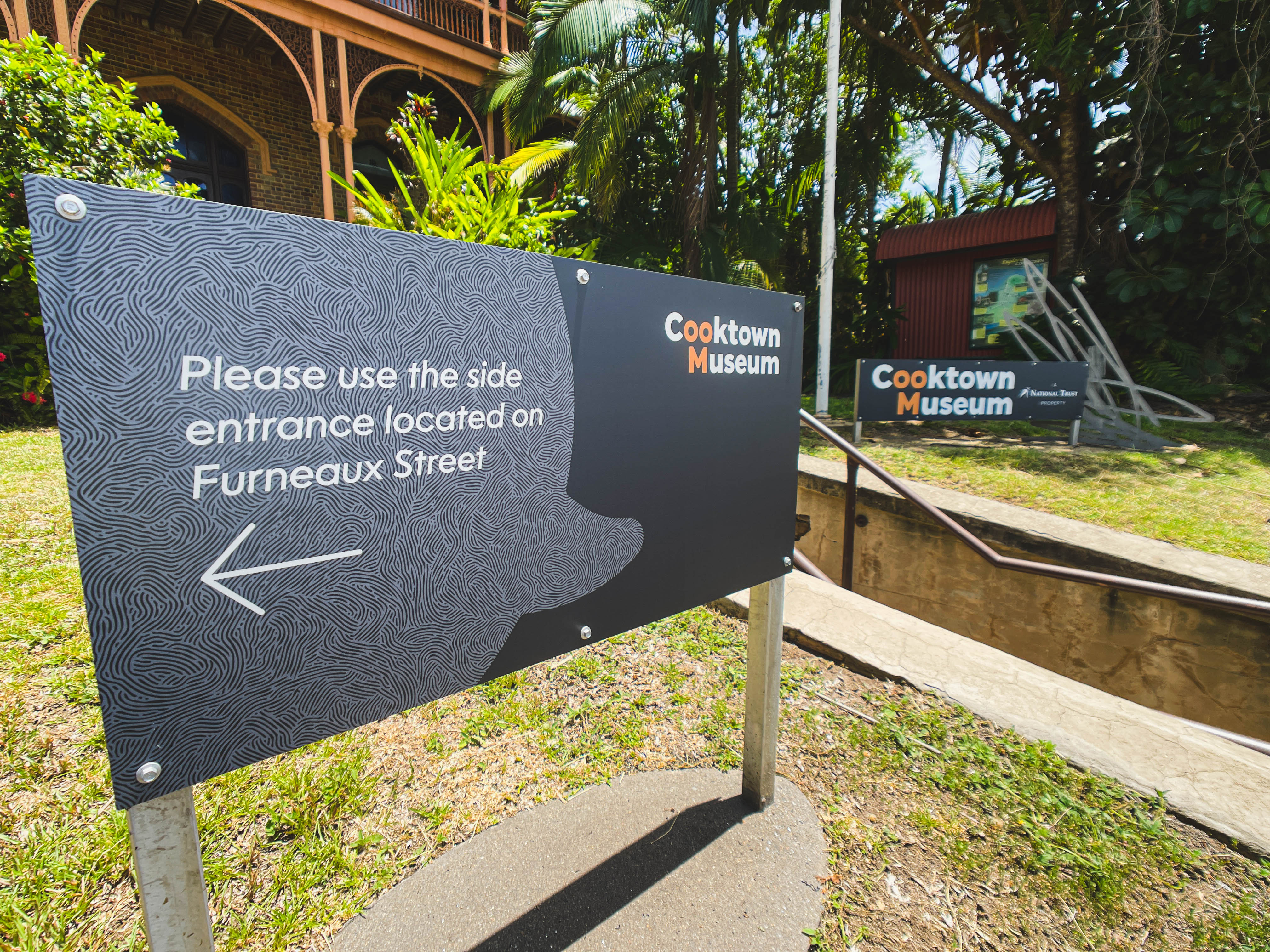 Internal Application
Work has also been done inside the museum to begin considering how the branding guidelines can be applied to relevant interpretation and wayfinding. We continue to work closely with NTAQ to roll this project out.