Mapping out a place-based visitor experience for an iconic Gold Coast eco-tourism sanctuary.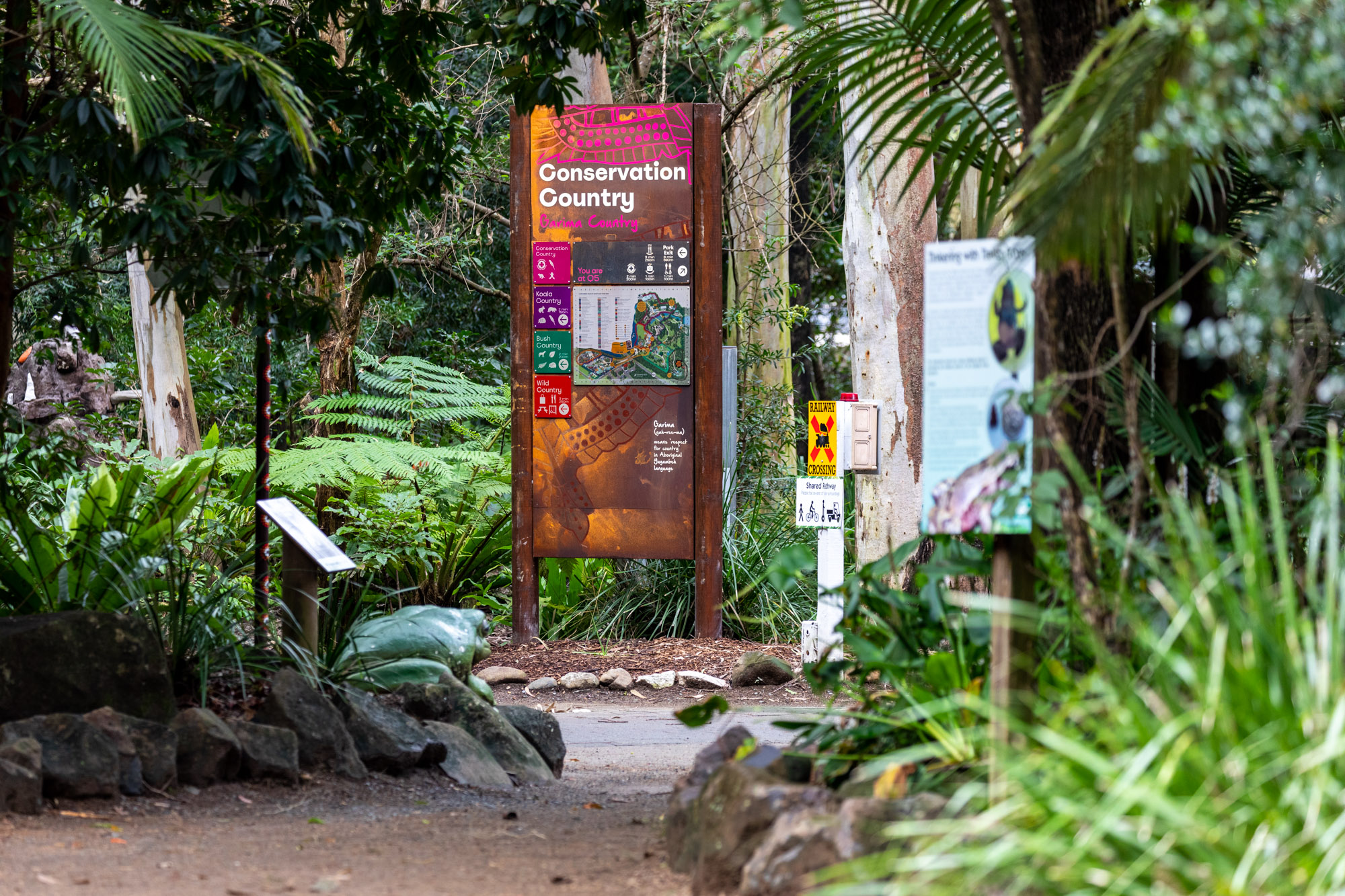 Background
Relative Creative was engaged by National Trust of Australia, Queensland, owners of Currumbin Wildlife Sanctuary, to deliver an updated visitor experience for the Sanctuary.
Opportunity for futures
Currumbin Wildlife Sanctuary is located on the unceded sovereign lands of the Yugambeh speaking people of the Bundjalung nation. The sanctuary first opened to the public in 1947 and has since become one of the most iconic tourism attractions in Australia and a leader in eco-tourism. With extreme weather events such as the Black Summer Bushfires over 2019-20 and deforestation with population increase, the sanctuary's wildlife hospital and their conservation work grows increasingly important.
Our approach
We undertook workshops with people who knew the Sanctuary best, including key staff and Yugambeh leaders. Using a map of the sanctuary, we asked participants to unpack which parts of the site were significant to them and should be communicated to visitors. We also mapped out visitor journeys with personas based on key visitor archetypes.
The sanctuary's DNA was distilled from these participatory maps to inform a playful yet comprehensive wayfinding identity and visitor experience strategy drawing from the sanctuary's multiple lens. These included: Yugambeh culture, animal conservation, connection with land, the programs and research projects, the Sanctuary's History and legacy, as well as age and accessibility-friendly designs. Through these lenses and extensive sitemapping, we developed a comprehensive visitor engagement approach that rethought the Sanctuary's precincts and established a clear typology for the Sanctuary. We used this work to develop and design a wayfinding signage system for visitors.
An integral element to this experience includes wayfinding and signage that features Yugambeh language to co-name precincts. The signage features work by local Yugambeh artist Luther Cora, with wayfinding setting the stage for broader interpretation of Indigenous Knowledge and culture to be structured across the sanctuary.
Alongside the creation of detail signage plans an important consideration in the development of the signage was the choice of materials. We worked with CWS and suppliers to source materials that complemented the natural environment of the sanctuary, this included Corten steel and coated aluminium.