Design-led strategic design and backcasting to establish future pathways.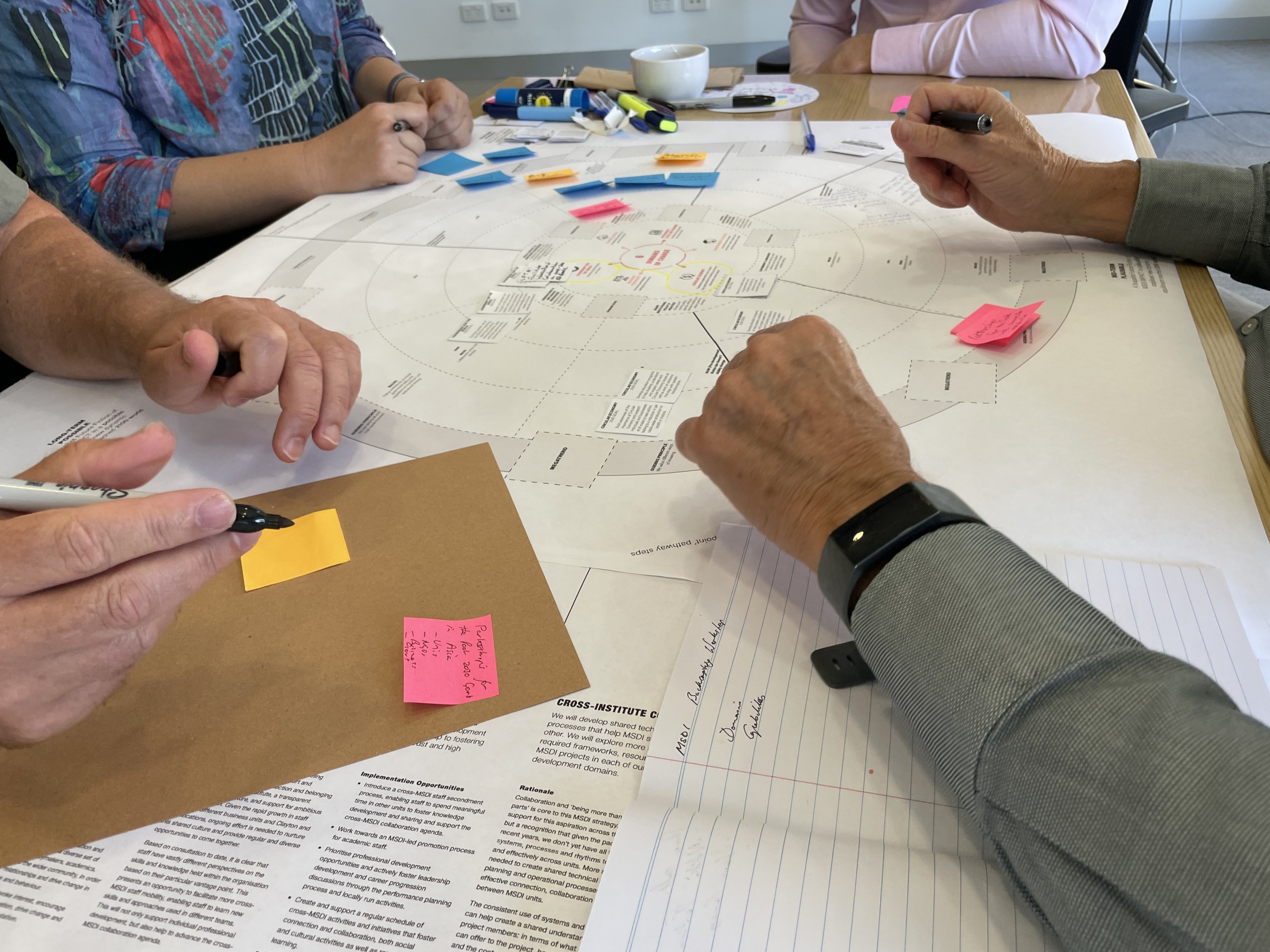 Background
MSDI is a large umbrella organisation within Monash University, playing host to a range of organisations such as ClimateWorks. We were engaged to collaborate with working groups and the executive team to establish future pathways and implementation opportunities. We designed and facilitated a series of in-person workshops that provided a way forward from planned ambitions and goals in the MSDI Strategy and Impact 2030 Strategy to strategic implementation priorities and initiatives. Throughout the process we closely documented outcomes alongside key recommendations.
Opportunity for futures
This project provided the opportunity to help a major organisation, focussed on sustainable development, stratagise in a way that established clear next steps and action across the organisation.
Our approach
Our approach made use of a range of bespoke workshop tools, including a backcasting wheel, megatrend cards and major step briefs. Each tool prompted deep thinking about futures and provided an opportunity for us to collect, collate, analyse and synthesise outcome data.