Designing co-design processes to facilitate conversations around water flow in the Gwydir.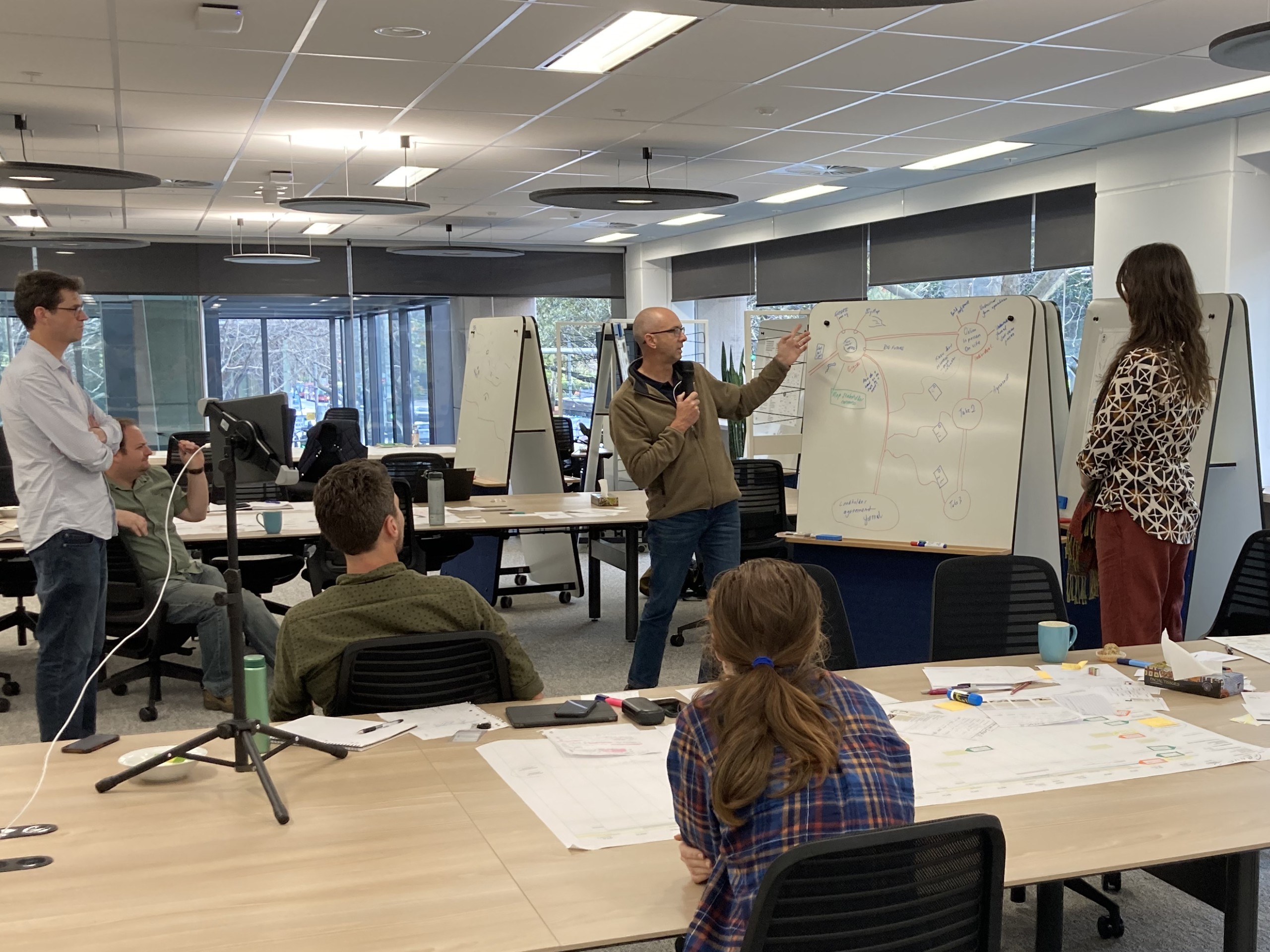 Background
We were engaged for two reasons by the Department of Planning and Environment. Firstly, to train staff around approaches to co-design based projects and secondly, to support the design of a co-design approach to engagement in the Gwydir region of the Murray Darling Basin.
Opportunity for futures
The Murray Darling Basin is a hotly contested area, with over a century of mismanagement, disregard for First Nations peoples and knowledge and water theft colliding with the impacts of climate change to create a series of wicked problems impacting First Nations peoples (the Gwydir is within the lands of the Gamilaroi Nation), the environment, landholders and locals. This is a significant project that engages landholders in relation to environmental watering and the need to reconnect watercourse country, while managing the impacts of drought and inundation cycles, amplified by climate change. Engaging landholders successfully has the potential to shift perceptions and behaviours within this area of the Murray Darling Basin, leading to broader change.
Our approach
We approached this project via our extensive experience developing and facilitating co-design projects, also drawing on our expertise as educators to develop the more educational components. In relation to developing a co-design plan we developed a range of bespoke design tools to support conversation, the challenging of assumptions and the building of consensus over the course of a two-day workshop. Drawing on the collated and analysed workshop outcomes we reported back to the Department with recommendations on next steps.