A brand identity to support financial literacy education by First Nations Foundation.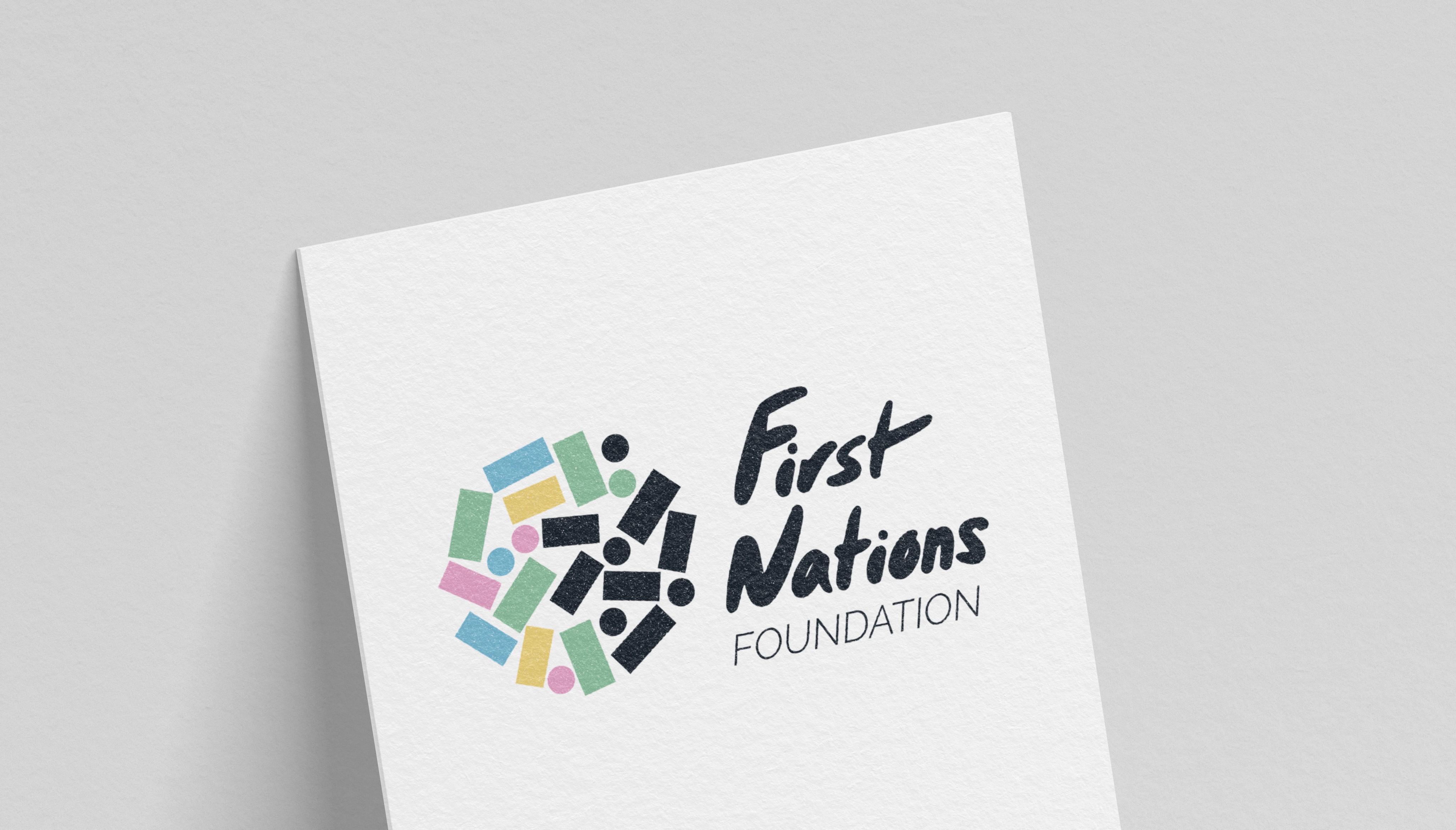 Background
First Nations Foundation (FNF) is a successful First Nations financial wellbeing foundation led by a First Nations majority board since 2006. They have a strong trust reputation with both financial and Indigenous community sectors, a powerful track record of results, agility and innovation. FNF foster financial wellbeing education, outreach and research, while offering a variety of different services and support including Tomorrow Money and My Money Dream. Since 2021, Relative Creative have been working closely with FNF across many of their initiatives. An initial project was to develop a recognisable brand identity for the foundation as a whole.
Opportunity for futures
First Nations people face significant wealth disparity in Australia as a direct result and outcome of colonialism. FNF are rewriting the story and working with them allows us to contribute to a decolonisation process of challenging assumptions and fostering pathways for First Nations intergenerational wealth and security.
Our approach
The FNF branding references the current Australian currency, through the use of colour and the shapes. The brandmark main device, the 'money ball' is an arrangement of colourful 'coins and notes' locked up in a larger circle, to represent the relational views of many First Nations peoples to their finances. A deep dark navy is also used to represent 'Black'/First Nations peoples having an active autonomy over their finances. The device also speaks metaphorically to coming 'out of the darkness and vagueness of financial freedom toward colourful light'. Another key device came from collaborating with Goreng Goreng artist Rachael Sarra who contributed a unique and meaningful artwork that adds texture and depth to the branding. The 'money ball' and components of Sarra's artwork were combined to develop secondary icons used across various applications.
The FNF brand identity was rolled out across FNF's products including their website and print collateral such as an annual report and event banners. It was also used to create branding for the 'Beyond the Gap' podcast, a podcast about Indigenous Australia's relationship with corporate Australia. We have also worked with brand guidelines and artwork developed by Waanyi and Kalkadoon designer Keisha Leon to develop collateral for FNF's Indigenous Women's Financial Wellness offering.