Future BNE 2020, an immersive and interactive, future-thinking incursion for students.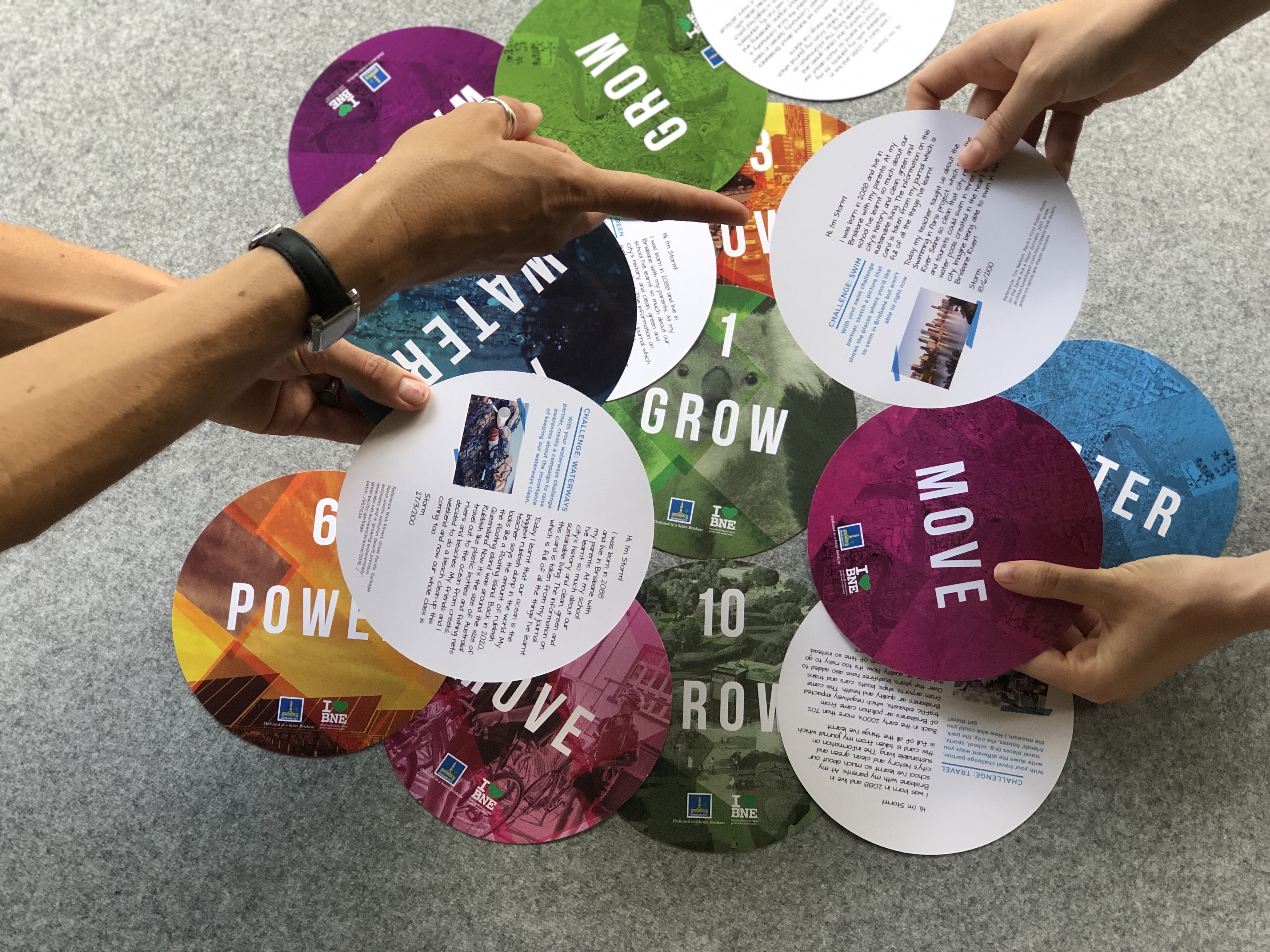 Since 2016, we have worked with Brisbane City Council's Green Heart Schools to design and deliver the Future BNE Challenge. This annual challenge, which is the largest one day educational event in Australia, seeks to engage school aged children in thinking about sustainable approaches to engage with Brisbane City.

About the 2020 Program
The Future BNE Challenge is an immersive and interactive, future-thinking learning experience. Students follow a narrative delivered by the time-travelling 2100 Future BNE response team, who guides students in addressing Brisbane's current sustainability challenges. The challenge involves critically analysing what contributes to creating a sustainable city from local and global perspectives as well as designing innovative and creative solutions to make Brisbane the cleanest and greenest city in Australia.
For 2020's Future BNE, we re-imagined how we could deliver the challenge. To allow more students to engage, the event has now made the move from a one-day excursion to an incursion. This change allows flexibility in delivery and for wider audience engagement, with Brisbane City Council now able to hold incursions periodically at schools around the city.
To support this transition, we updated the design of all of the collateral so it could be reused, adapted the workshop so that it could be run by Brisbane's wonderful Environmental Centre staff and edited existing videos to fit the updates made.