Event design and production to open Gondwana Festival.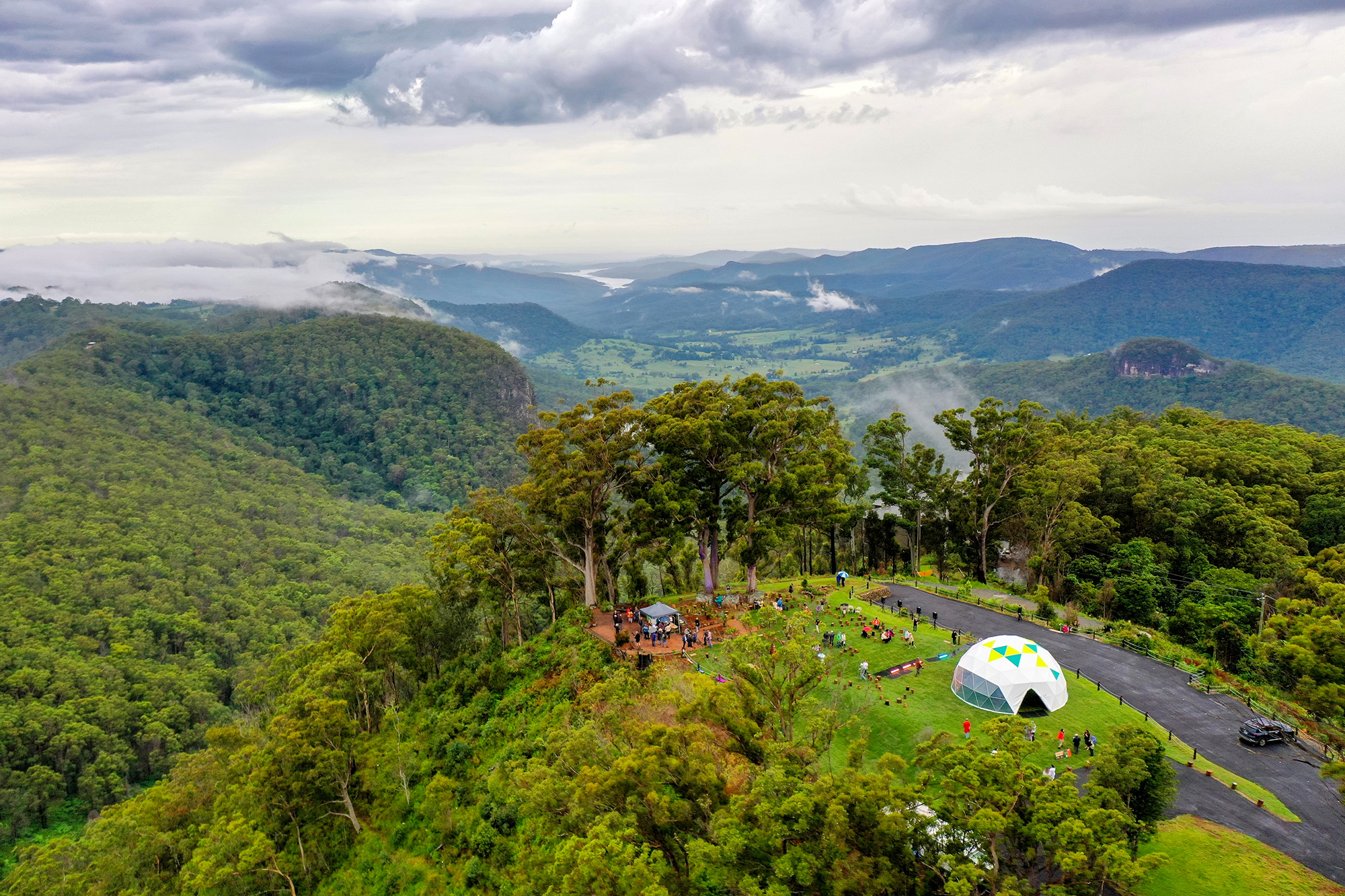 Located at Binna Burra Lodge and held on March 1st 2020, Relative Creative designed and produced the Gondwana Festival Opening Event which set the stage for the festival. The festival occurred in key locations across the Scenic Rim, and the opening event was designed to remind audiences of the episodic super continental shifts, geological formations, human triumphs and cross-cultural friendships that weave together a story of how we might come to know this beautiful place.
Key to the opening event were offerings including a Kap Mauri, which was cooked and served by the Building Strong Families Foundation (a Kap Mauri/Kup Murri is a ground-oven cooked feast originating from the tip of Australia), spoken word by local senior Mingungbal man, Mark Cora, and a dance by performance artist Alicia Jones, a cross-cultural Welsh-Tasmanian Indigenous woman. Sound design and lighting production was by Levinge Events.
The opening event included a vision for guests to arrive at Mt. Roberts, the exact place where the burned down Binna Burra Lodge once stood. Here they were encouraged to contemplate the absence of the traditional lodge through the presence of an architecturally peculiar, temporary and futures-orienting geodesic dome. The dome features two 6 metre wide panoramic windows that frame the east and west views across the mountain peaks. On the inside of the dome, guests viewed a projection designed by us that features a montage of soft and slow linework graphics of tracks, paths and icons combined with artist Renata Buziak's memorising time-lapses of her biochrome photography that captures decaying flora from South East Queensland.