Packaging design for Hardie Grant puzzles based on artworks by women of colour.
Background
Publishing company Hardie Grant commissioned Relative Creative to design the packaging for artwork-based jigsaw puzzles designed by women of colour.
Opportunity for futures
The COVID-19 lockdowns saw home-bound Australians re-connect with hands-on activities such as puzzling, art and craft. At the same time, budget cuts to arts funding was stirring national debate. This project provided opportunity to celebrate women, support the arts, and expand perceptions of what contemporary Aboriginal art and identity is.
Our approach
The rich colour palettes in each artists' work gave us the scope to make design decisions that would honour their creative intentions. Each packaging design centres the artwork with a vibrant mix of colour, typography and layout that would catch the eye of puzzle enthusiasts.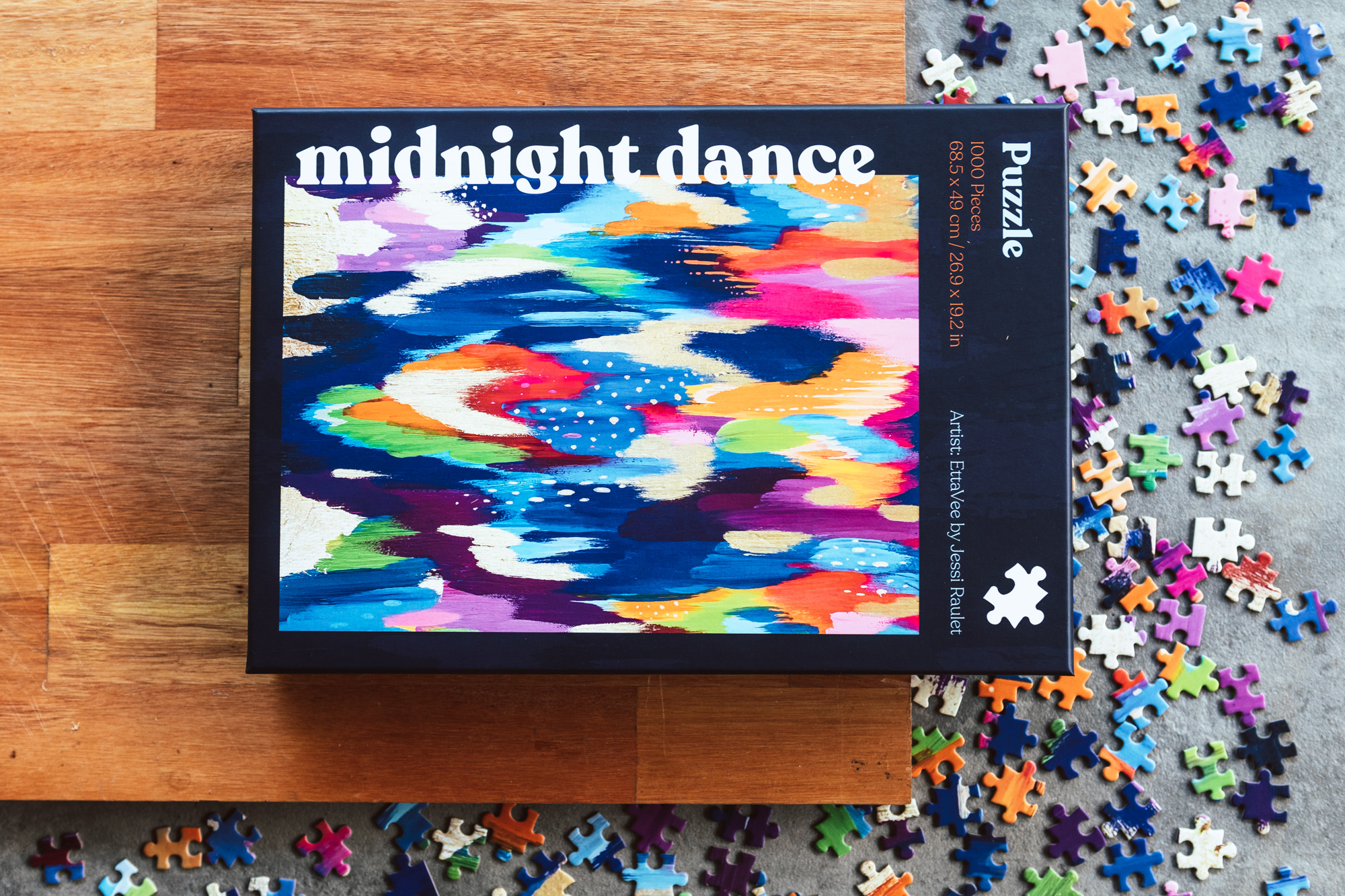 Midnight Dance by Jessi Raulet
Born and raised in Indiana, Jessi began her love affair with colour at the age of four and has been creating ever since. More recently Jessi moved to Paris for love and started creating colourful fine-art pieces and designs to brighten up her surroundings. And hence the vibrant world of EttaVee was born!
This piece, 'Midnight Dance', is inspired by Jessi's life in France, travel adventures, tropical settings, colourful fruit and pop culture. Jessi crafts vibrantly optimistic colour palettes that are packed with good vibes. A puzzle you can frame once completed.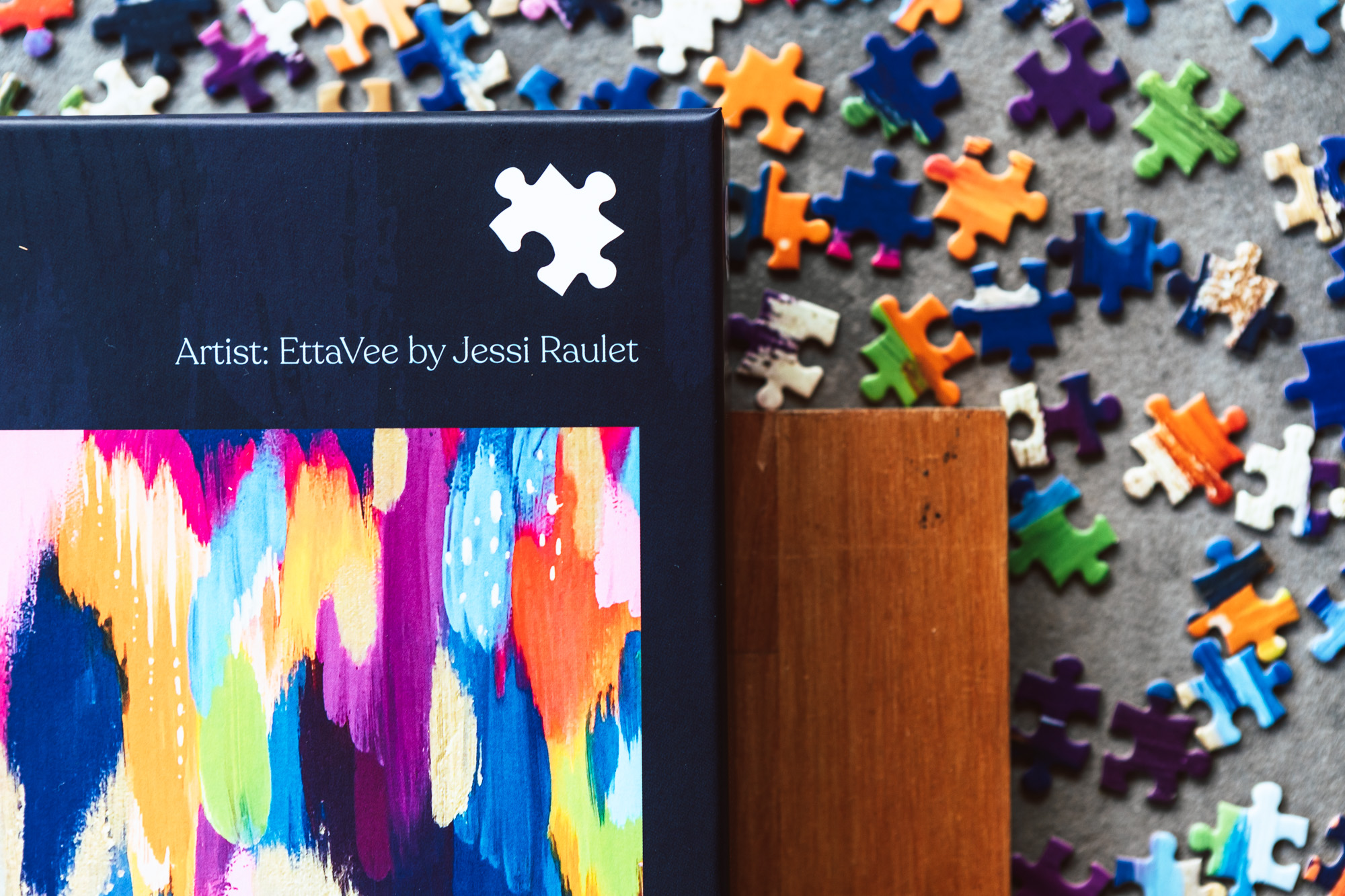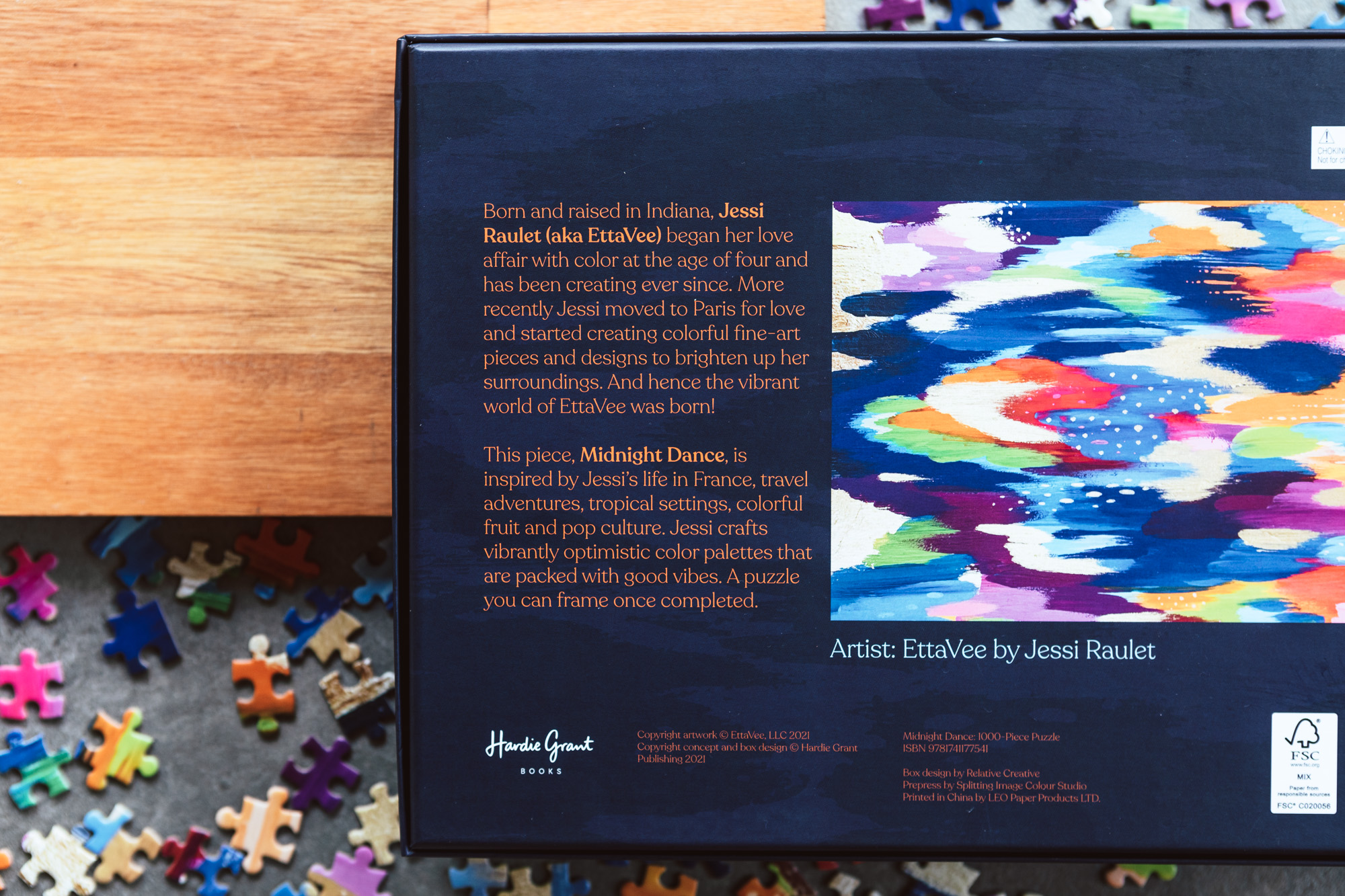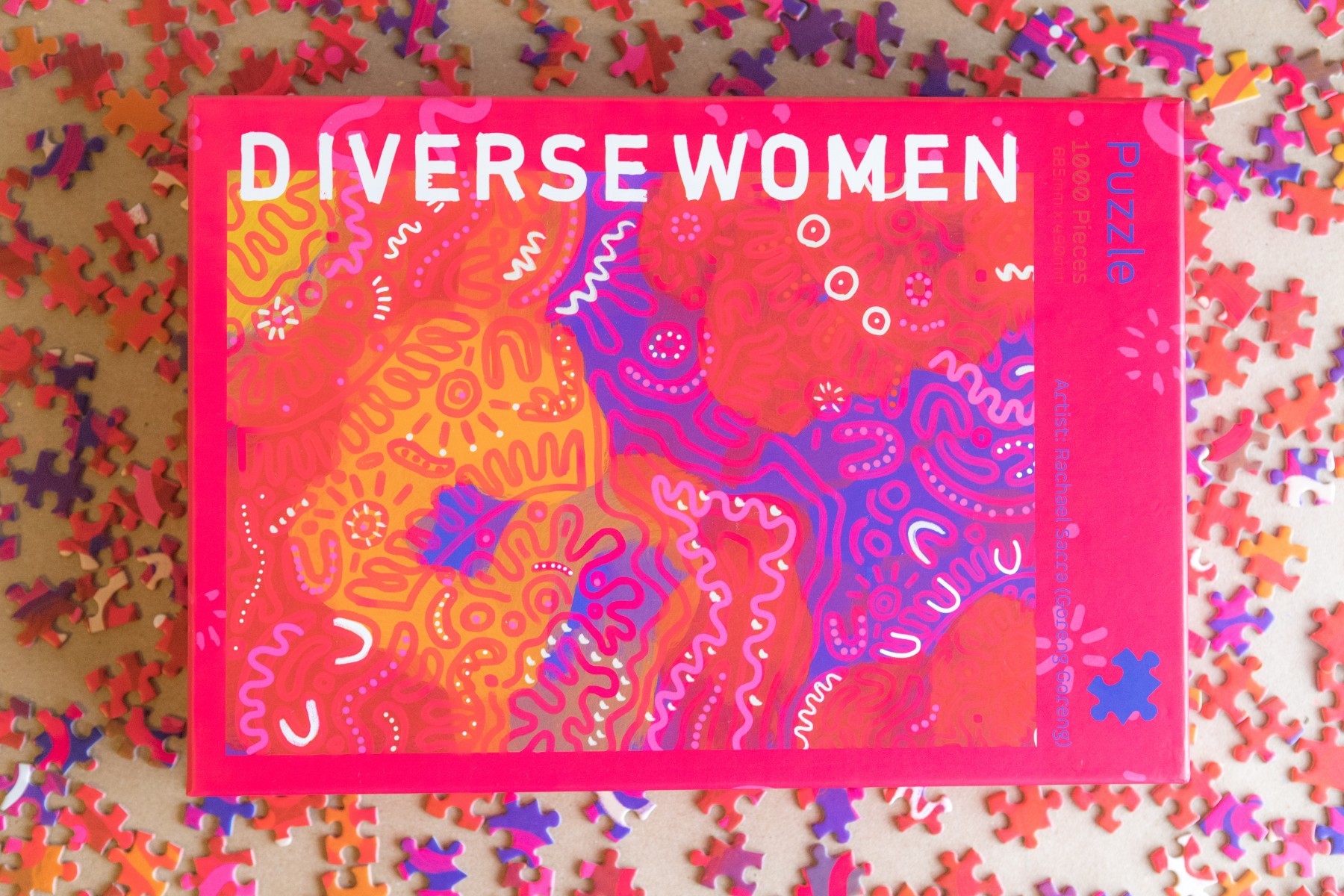 Diverse Women by Rachael Sarra
We enjoyed working with Rachael's rich colour choices which gave us the scope to choose the wonderful purple on the inside of the box. Rachael says the artwork "celebrates the strength, complexity and diversity of our women, while the harmonious contours acknowledge the caring and nurturing nature of our women'."
Rachael Sarra is an artist and designer whose work is an extension of her being and experiences. As a contemporary Aboriginal artist from Goreng Goreng Country, Rachael uses art as a powerful tool in storytelling to educate and share Aboriginal culture and its evolution. Rachael's work often challenges and explores the themes of societies perception of what Aboriginal art and identity is.
Find more of Rachael's work at rachaelsarra.com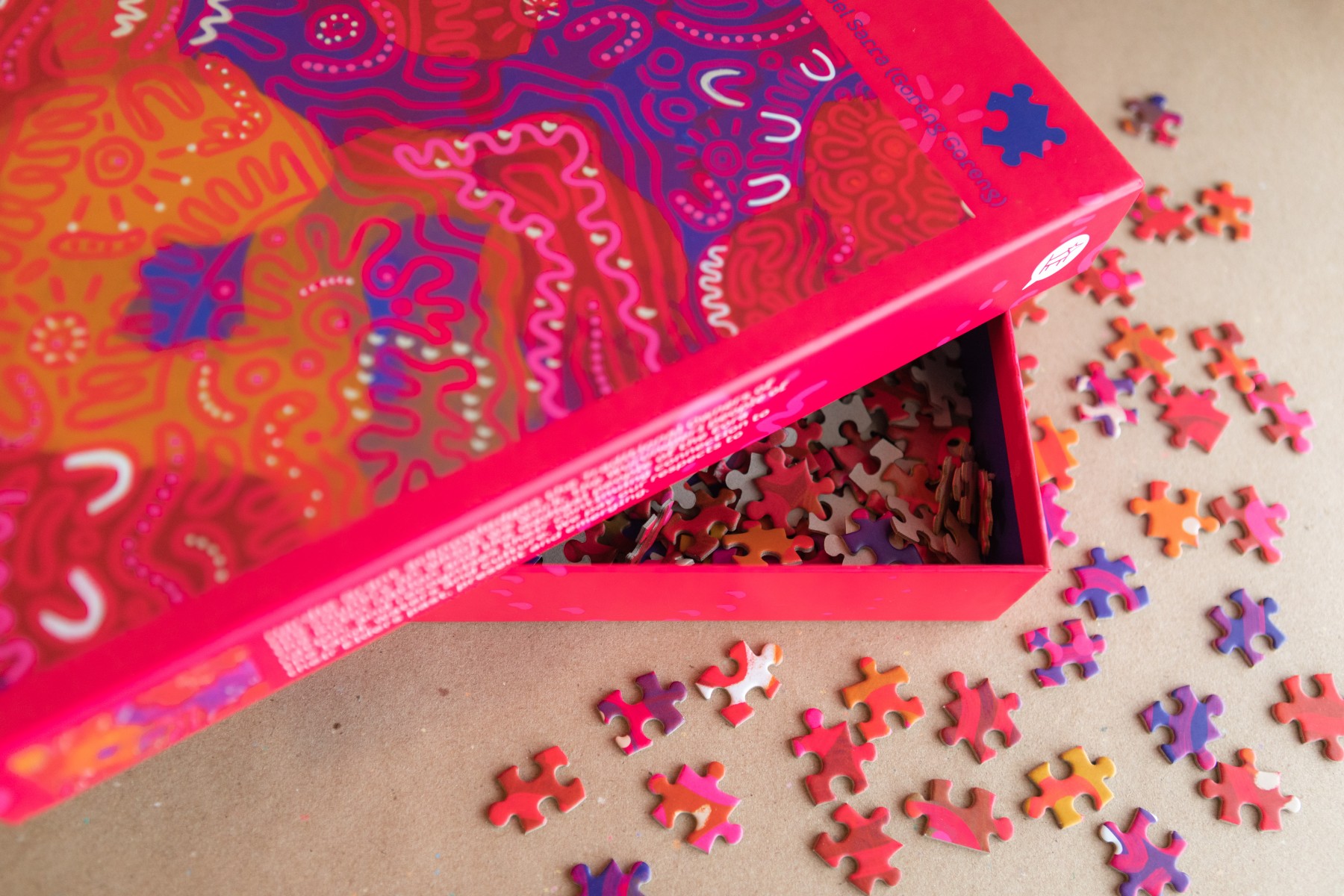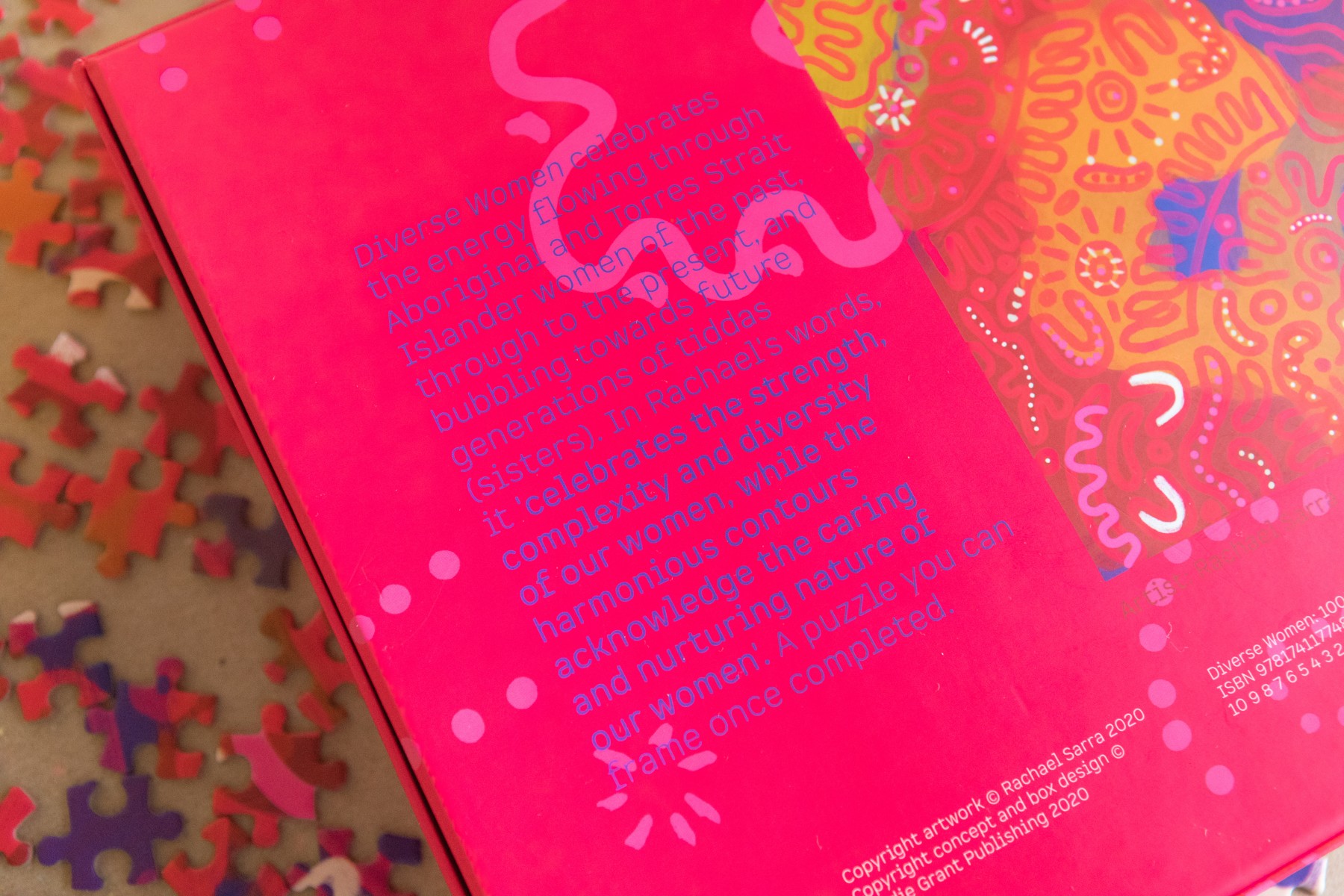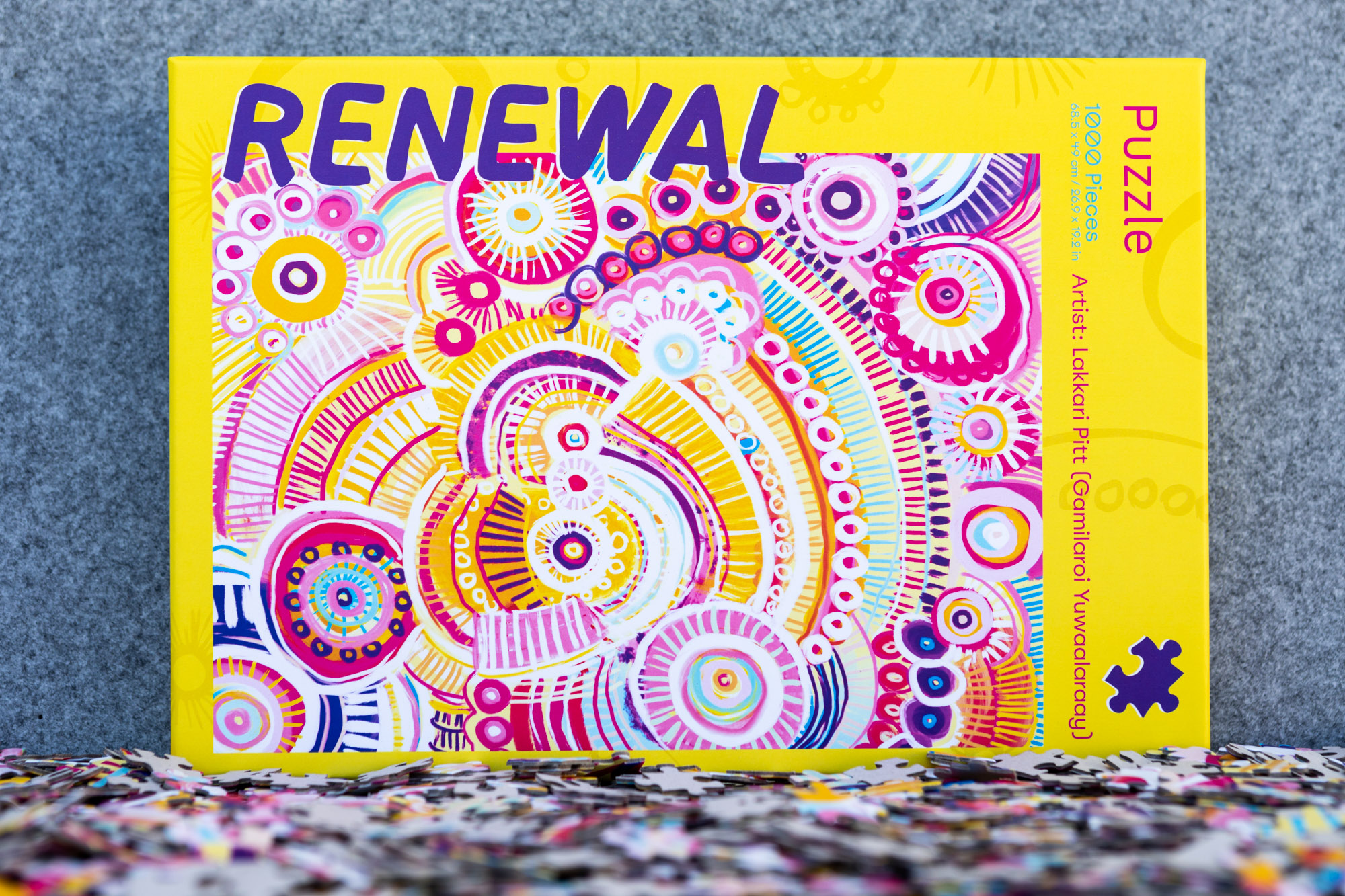 Renewal by Lakkari Piit
Lakkari Pitt is a proud Gamilaroi Ularoi/Yuwaalaraay woman from Walgett, New South Wales who's art is a contemporary take on the knowledge that her Elders and significant people in her life have passed down throughout generations. Her art explores the movement, essence and stories of Country and we were excited to design the box for her vibrant artwork.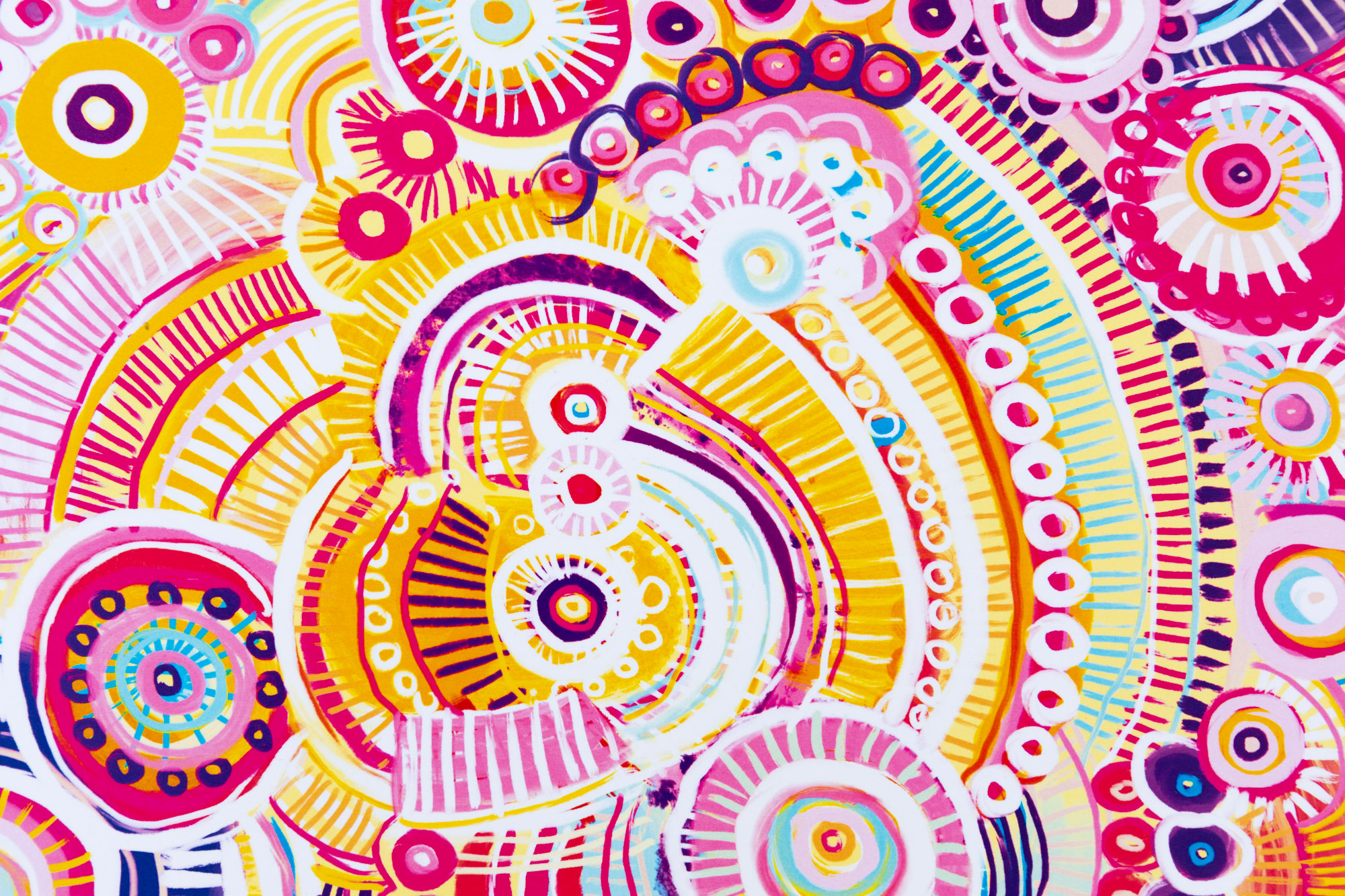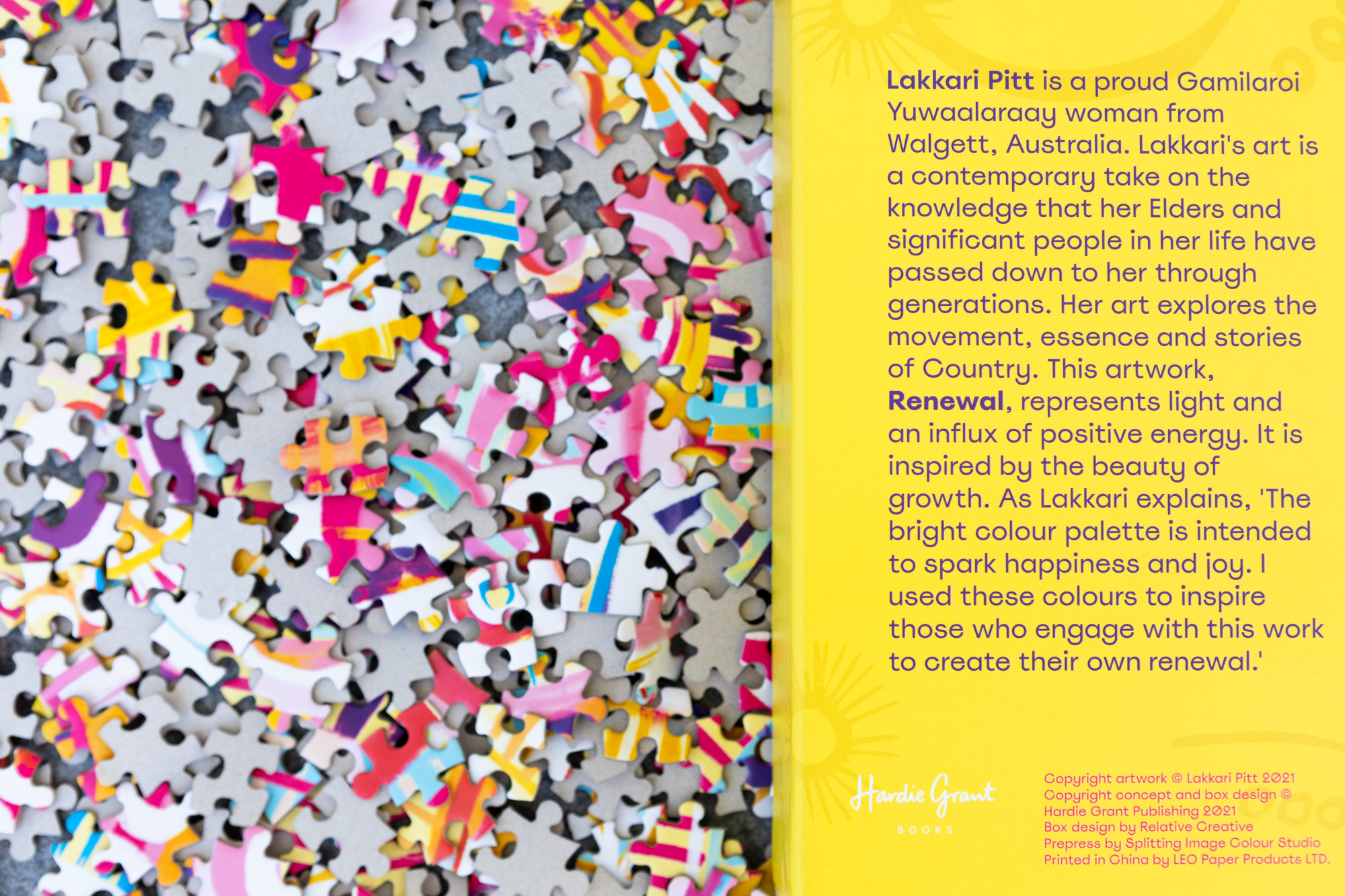 Brighter Futures by Kenita-Lee McCartney
Artist and founder of Matakupaat Arts, Kenita-Lee McCartney believes the future of our First Nations are brighter than ever before, with ancestors guiding the storyline. Language is no longer sleeping, traditions are thriving, and First Nations people are stronger with connection to country, air, sea, rivers and animals. This is their Dreaming.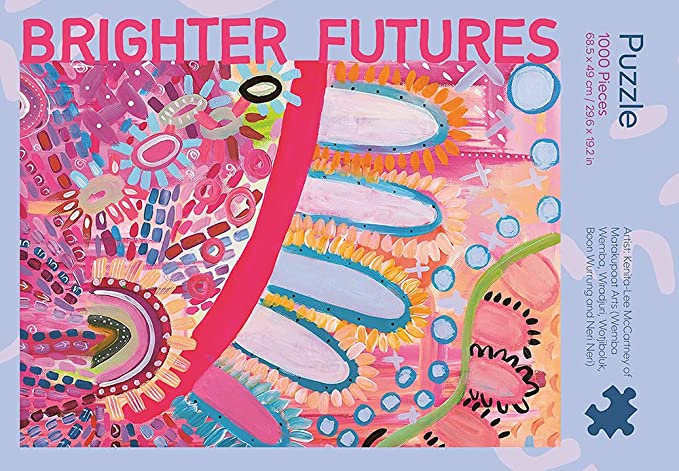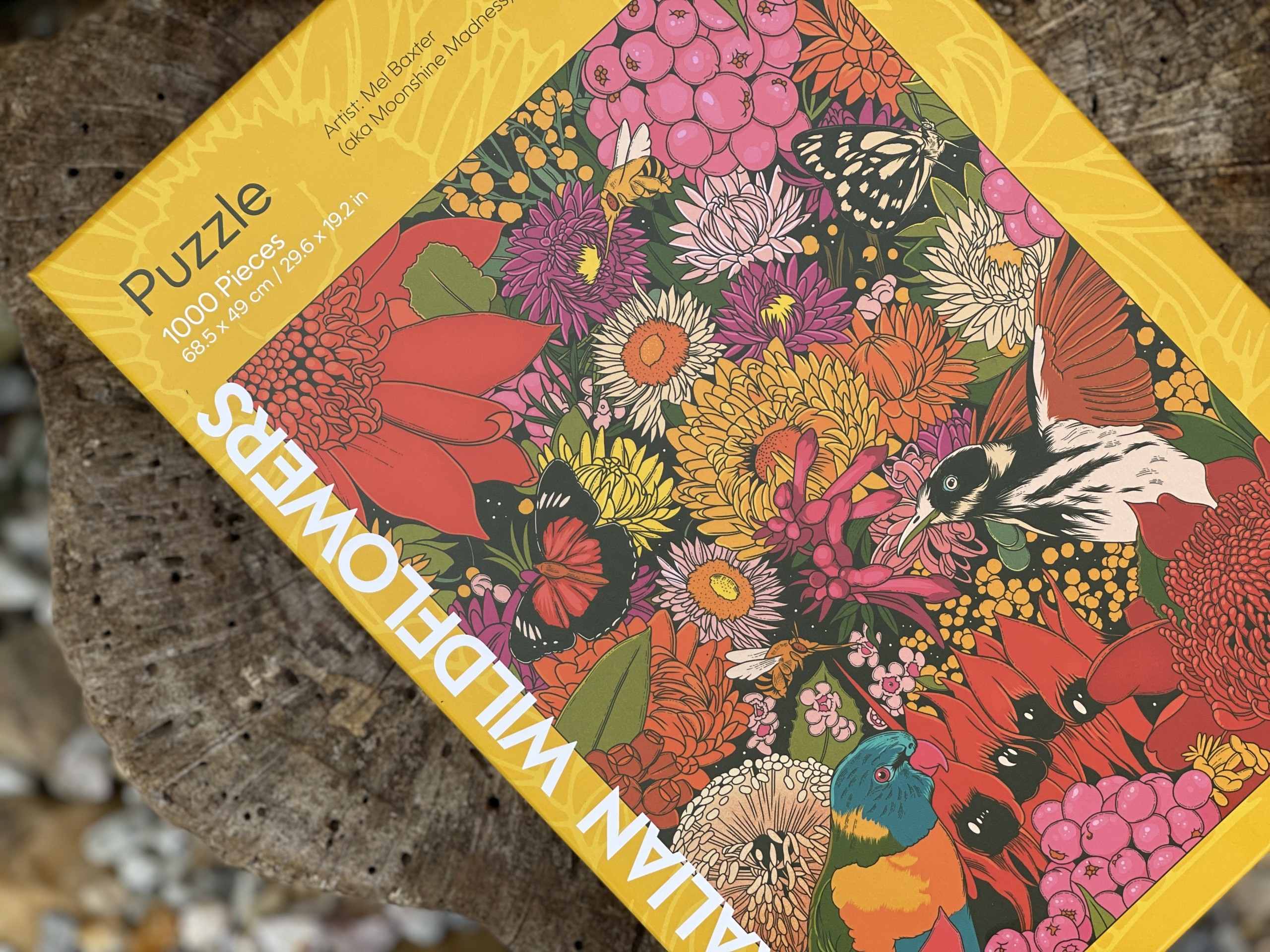 Australian Wildflowers by Mel Baxter
Mel Baxter(aka Moonshine Madness) has been a freelance designer and illustrator for 15 years. She lives and works from her wood cabin, perched among the gumtrees and surrounded by splendid flora and fauna, on Turrbal Country in Queensland. She has spent years being inspired by the bush and celebrating it in her work. Through her colourful and nostalgic illustrations, Mel also focuses on educating her audience on conservation, and sustainable and regenerative practices. Her artwork has appeared in various publications, including on the cover of Peppermint magazine, as well as on postcards, prints, tea towels, clothing and even beer cans!
You can see more of Mel's work here.