Hi-Lights | Working with City of Gold Coast for community engagement around public art.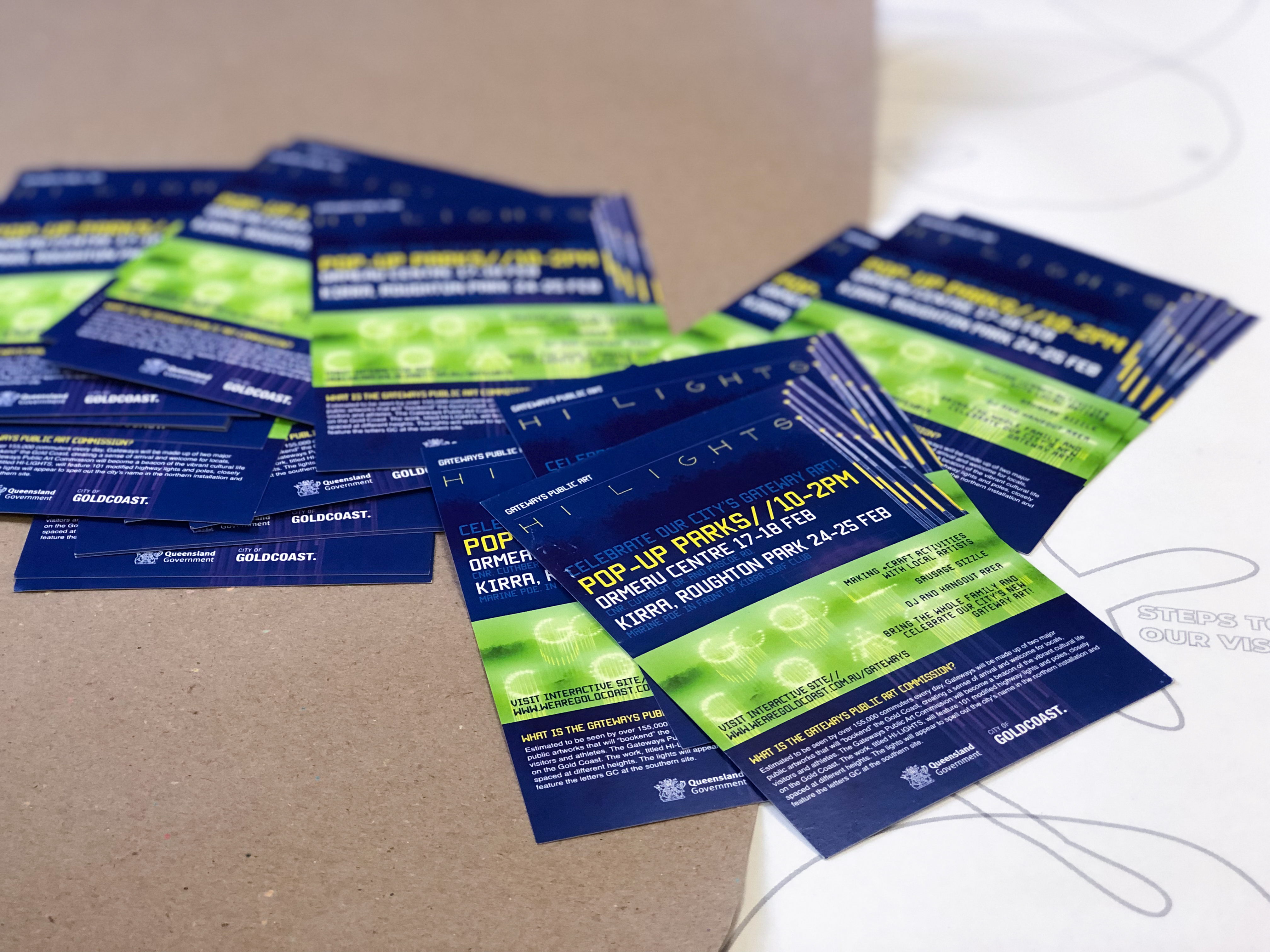 This is an important artwork for this city and I am proud Bleached Arts, in partnership with our very talented designers from Relative Creative, can lead a conversation with the community about what it means to mark the City's boundaries for our City's identity and the sense of cohesion.
Louise Bezzina, Artistic Director, Bleached Arts Ltd
Relative Creative and Bleached Arts came together to connect the Gold Coast public with their new Gateways Artwork – Hi-Lights. Through a multi-layered program of activities and digital events, the team worked with members of the Gold Coast community to unpack and celebrate the exciting new bookends to our city. The work features 101 uniquely arranged highway light poles, with the visual complexity of its structure and the sculptural presence of its lines, curves and colours is intended to be a delight for passing drivers.
In the same way Lot-ek speak about rethinking highway light poles, the Local Community Activation Project focused on curating a series of creative and design led activities that help community further rethink the artwork through interaction with the work's form, dots and letters. Local activations are designed to foster community conversation and spark people's imaginations about their Gold Coast identities and futures! A guiding principle is to take the macro to the micro and vice versa. In this way a large-scale artwork that means something for whole city becomes very personalised and relatable to the individual. The activities aimed to build a community authorship, ownership and even custodianship of each light within the artwork.