Co-designing a communications strategy and participatory tools with yourtown.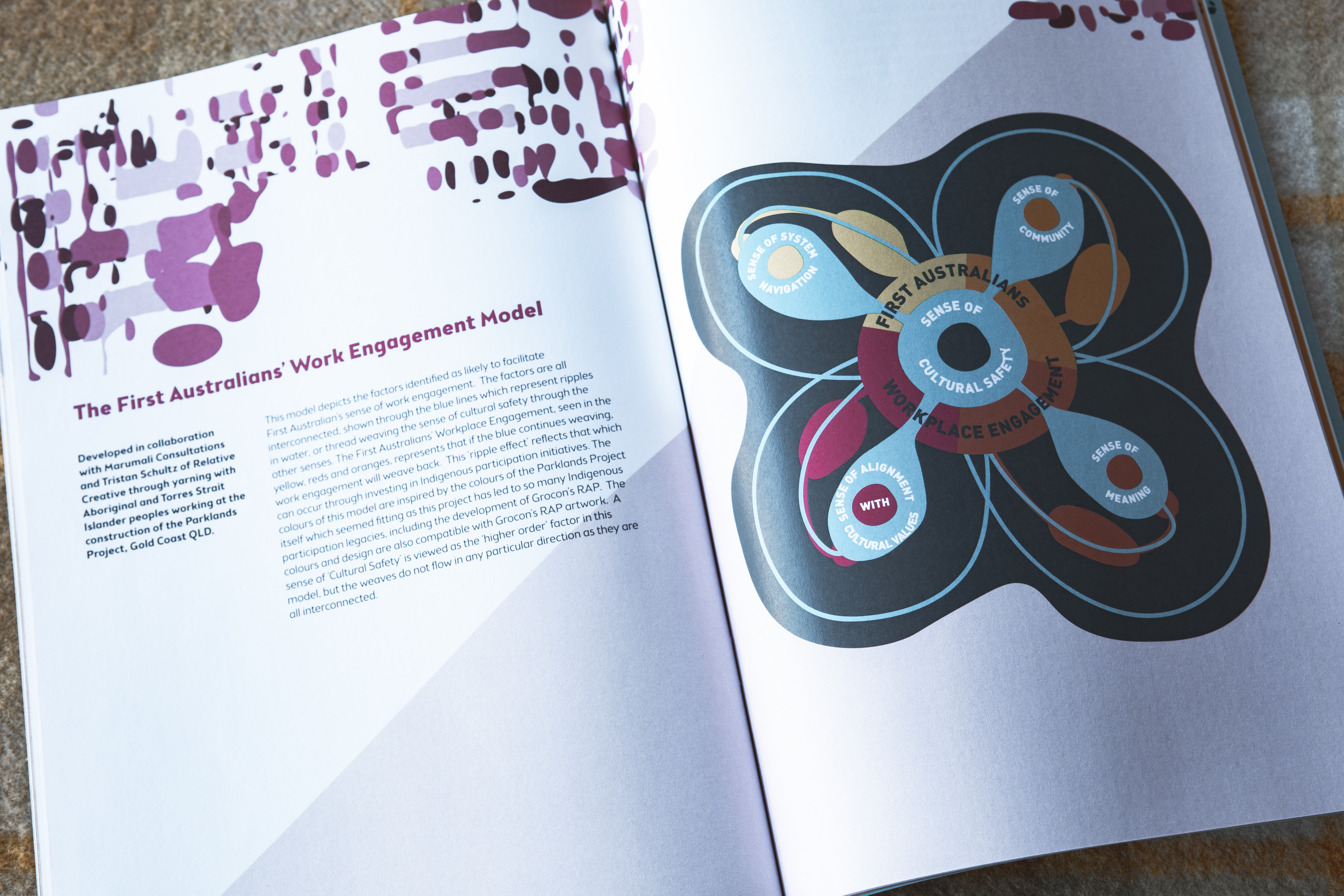 In 2018 Relative Creative co-designed a communications strategy and suite of participatory tools and maps that assisted yourtown's Indigenous Participation Plan.
The 'First Australians' Work Engagement Model' and the 'Parklands Project Indigenous Participation Plan Map' have since proven to be crucial tools for yourtown since their Indigenous employees can engage in work engagement discussions from a culturally nuanced lens using interactive visual elements.