Branding, website and curriculum guide design for Indigital.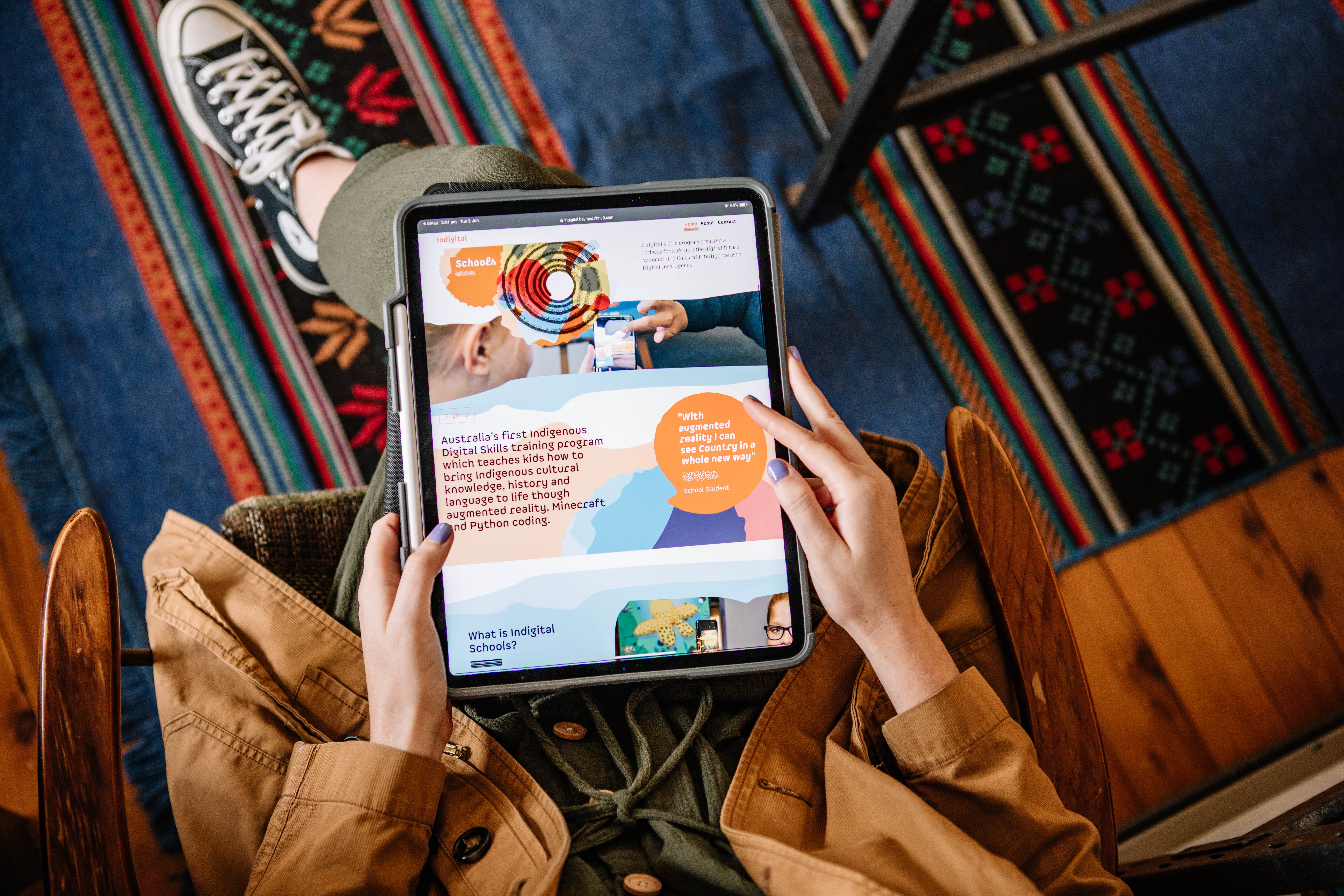 Indigital is an Indigenous business with a mission to close the digital divide between Indigenous and non-Indigenous peoples, by providing a meaningful pathway for Indigenous people into the digital economy and the creation of future technologies.

Founded by Cabrogal Woman, Mikaela Jade from the Dharug-speaking Nations of Sydney in 2014, Indigital is Australia's first Indigenous Edu-tech company, specialising technology development and digital skills training in augmented and mixed realities, artificial intelligence, machine learning, internet of things and geospatial technologies. Mikaela and COO Joanna reached out to us to design the brands identity, website and work with them to support the development of curriculum guides. Some of this work is still in progress but the brand and websites are now live!
About the logo
The Indigital logo is deeply meaning-filled and alive! It is densely packed with a number of symbolic patterns and cues that all weave and spiral together to represent a journey of fusion between learning Indigenous Knowledge and digital skills. The whole 'Indigital Spiral' sits atop the most important element—Country. This is seen in the orange base circular form. Country informs and drives everything Indigital do. The dark brown spiral patterns are our people—Elders, community, teachers, facilitators, learners and partners all on their own pathways yet interweaving like serpents overlapping each others tracks. These people learn to make and bring cultural stories to life. They create and share these stories with their peers, family and community.