Book design for Thomas Mayor's Finding the Heart of the Nation.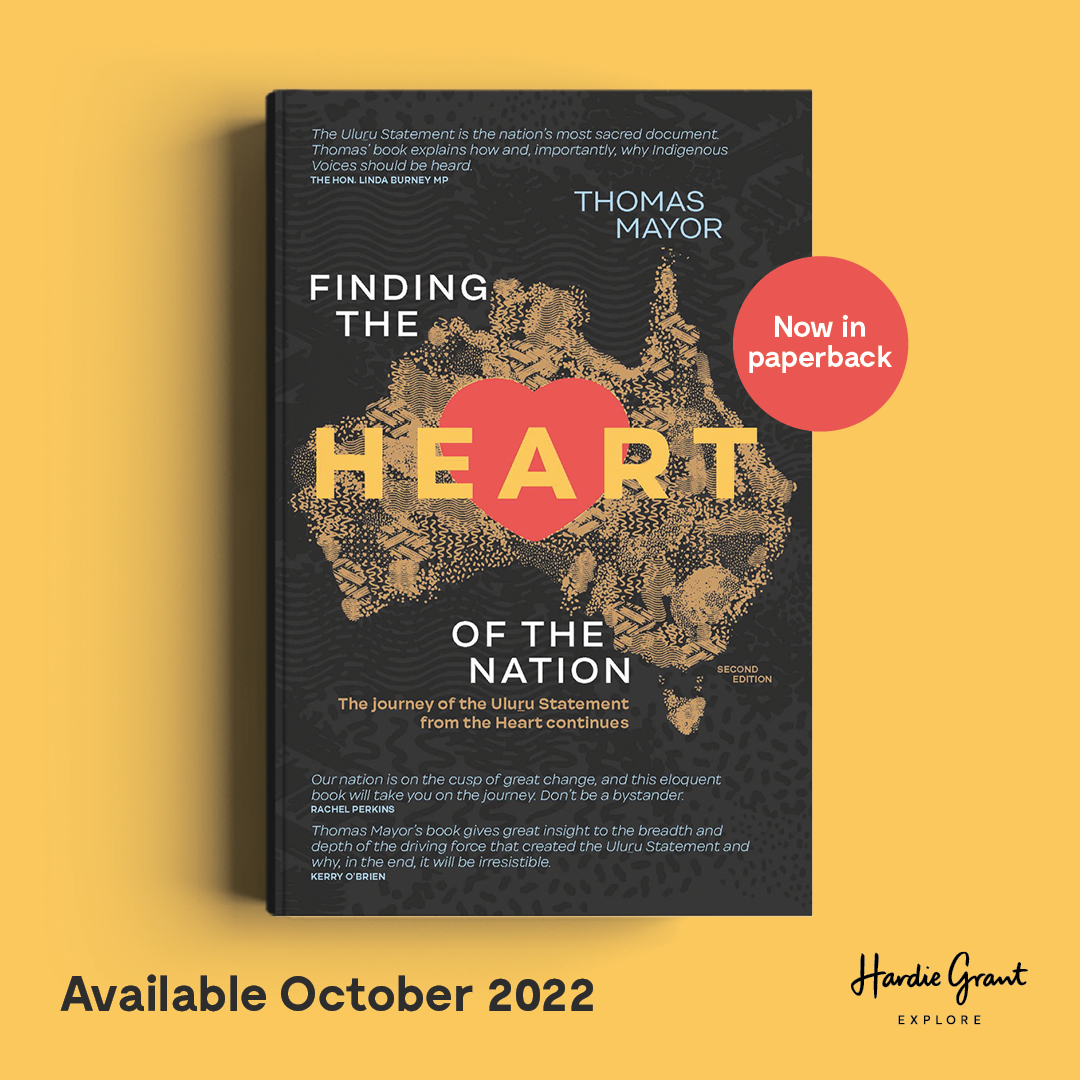 Background
Finding the Heart of the Nation, Second Edition is authored by Thomas Mayor a Kaurareg Aboriginal and Kalkalgal, Erubamle Torres Strait Islander man to share stories and practical information about the Uluru Statement from the Heart, for all Australians.
Opportunity for futures
Australia is set to vote on a referendum to enshrine a First Nations voice in the constitution as a result of the 2022 federal election. In this book, Thomas focuses on the stories of First Nations People, including some new voices, looking at the truth of our past and present, and hopes for a better future. Importantly, with readers how we all have the power to make change. The campaign for Voice Treaty Truth, starting with a referendum, is an opportunity to right some of the wrongs, give First Nations People a seat at the table, and to recognise that we are a nation with over 60,000 years of continuous culture.
Our approach
Tristan worked closely with Thomas Mayor and the Hardie Grant team to create a unique piece of artwork for the cover design for this important book, he then designed the cover and features of the internal layout. The design process included selecting and crafting typography to compliment the significant text. The subtle outline of the geography of Australia features under a beaming red heart, centred and sophisticated. The brush strokes and markings inside the artwork represent the many plural Nations, worldviews and perspectives that all contribute to a commonality of 'heart' amongst difference, for a radically different grounding in what it means to be the Australian Nation.