Communications promoting financial literacy education for First Nations people with CommBank.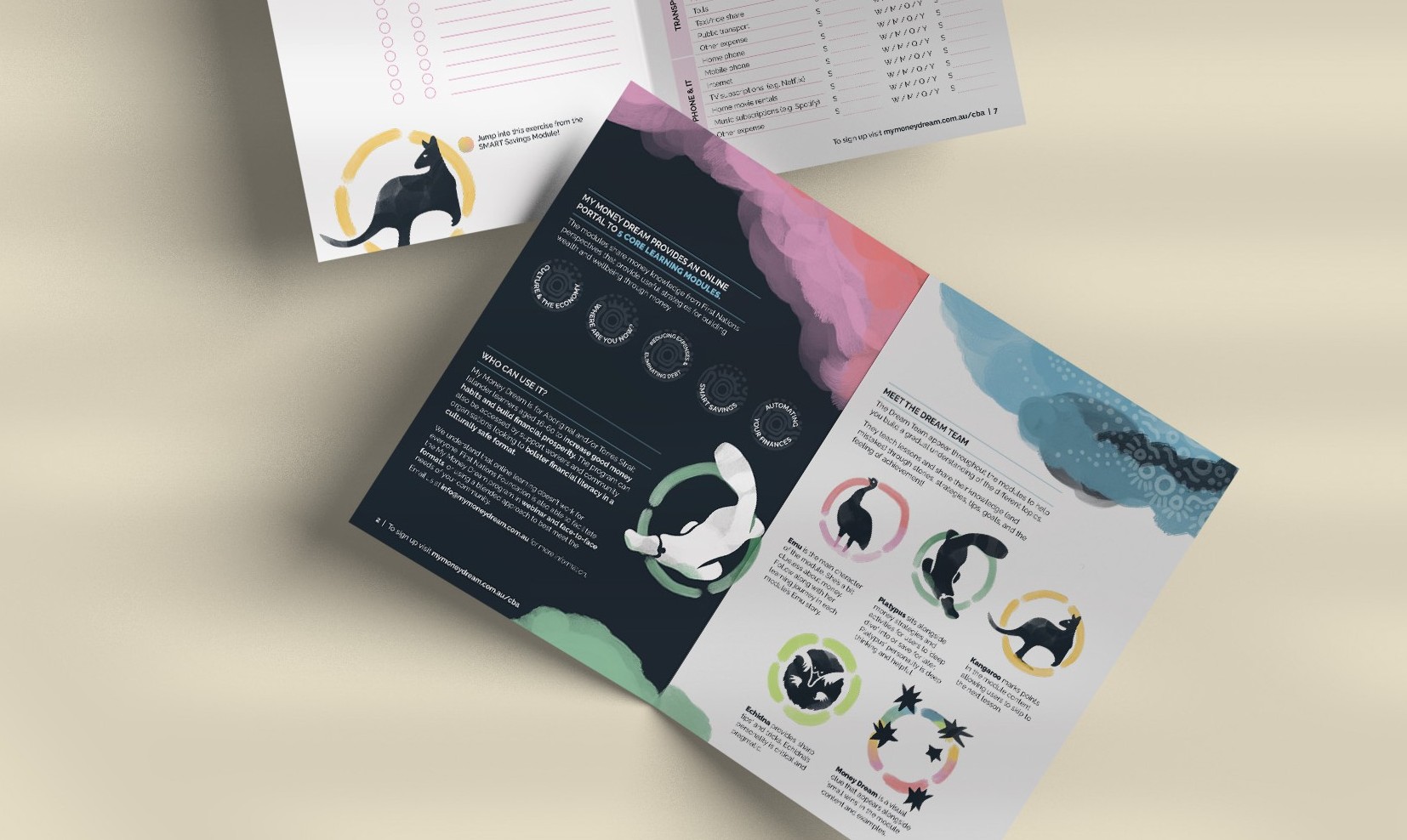 Background
CommBank partnered with First Nations Foundation (FNF) to support the delivery of financial education designed for First Nations people, by First Nations people in a number of their branches. Relative Creative was engaged to deliver materials that promoted CommBank's involvement in providing to access FNF's online financial education program, My Money Dream and their broader commitment to offer tailored and considerate support.
Opportunity for futures
First Nations people face significant wealth disparity in Australia as a direct result of colonialism. This provides an important opportunity to rewrite the story, contributing to a decolonisation process of strengthening financial literacy among First Nations people and increasing access to financial products to build intergenerational wealth and security. Promoting the My Money Dream program through big banks like CommBank broadens the reach of FNF's impact.
Our approach
Drawing on out established brand identity for My Money Dream, Relative Creative designed print materials to promote the program through CommBank and FNF touch points. These included posters for banking branches, a booklet overviewing the program. We also worked closely with First Nations Foundation and CommBank to produce two videos detailing some of the signs of financial abuse, including elder financial abuse, and where to seek help.