My Money Dream
Background
Relative Creative were engaged by First Nations Foundation to redesign their existing money literacy platform, My Money Dream. My Money Dream is an online learning platform created by First Nations led organisation First Nations Foundation (FNF). The program consists of five core modules and a series of additional modules. Components of these modules are also used to increase financial literacy in person. The intention of the project was to refresh the brand and identity through consultations with the FNF team and potential users of the platform.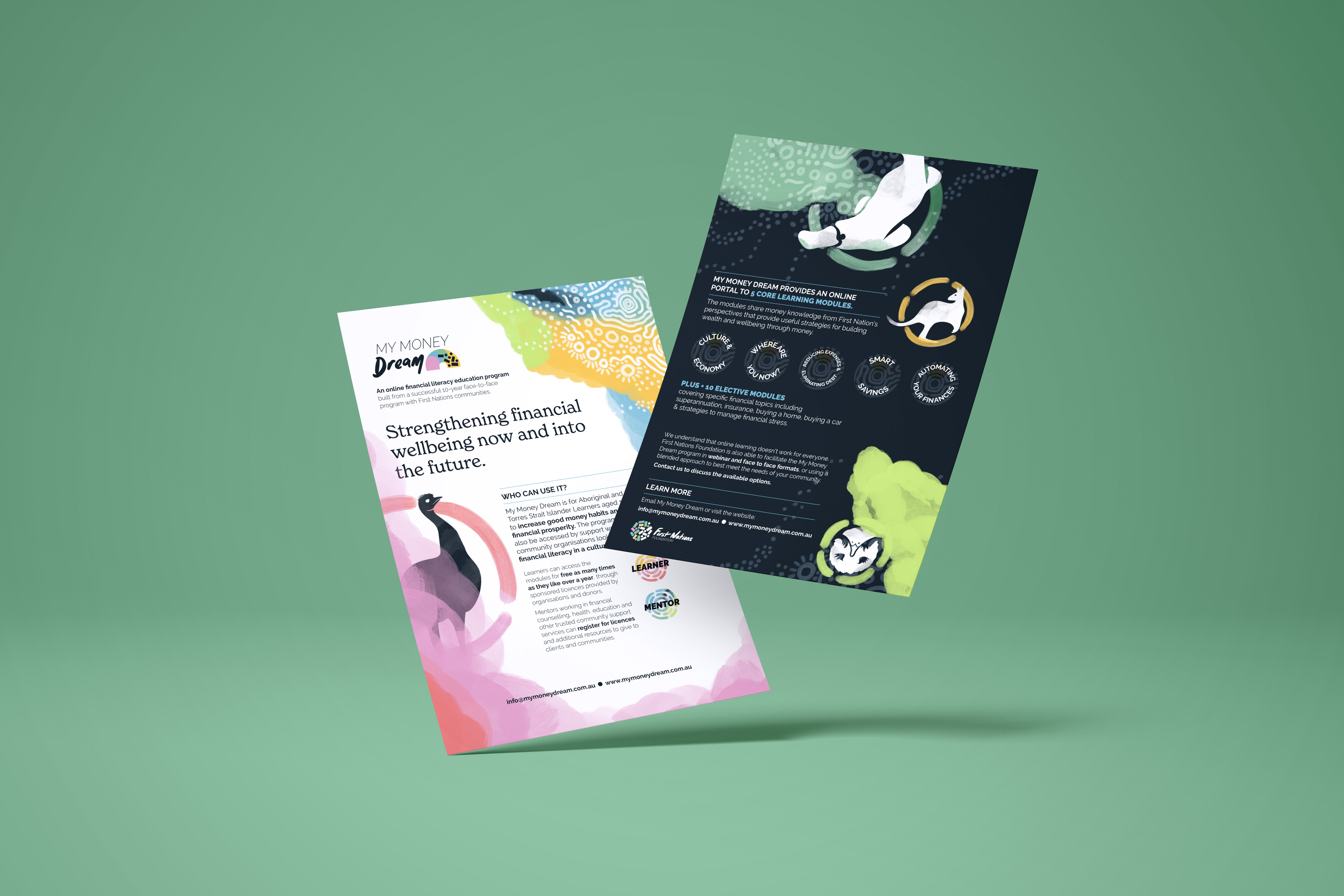 Opportunity for futures
First Nations people face significant wealth disparity in Australia as a direct result and outcome of colonialism. However, it was clear through workshops and within our own practice that taking a deficit approach to this project would not be successful. Ensuring that financial literacy pieces are designed from a First Nations perspective, support the delivery of important information in a culturally appropriate way and do not create shame around finances provided an important opportunity to rewrite the story.
Our approach
Building on the outcomes of the workshops and other work we had been doing with FNF it became clear that a strong brand identity that fit with the FNF brand family was important. The project also provided a clear opportunity to collaborate with Goreng Goreng artist Rachael Sarra who created a unique piece of art for the project. This has been used, alongside a series of characters drawn from Australian bank notes (platypus, echidna, kangaroo and emu) to bring the modules to life and create an engaging learning platform.
As part of this project we:
Created a unique brand identity for My Money Dream
Designed a series of characters to take users on a journey through the modules
Created the UX of each module to hand over to the client to develop
Designed and produced a video, using footage captured by local videographer Salvador Cantellano
Designed a series of factsheets.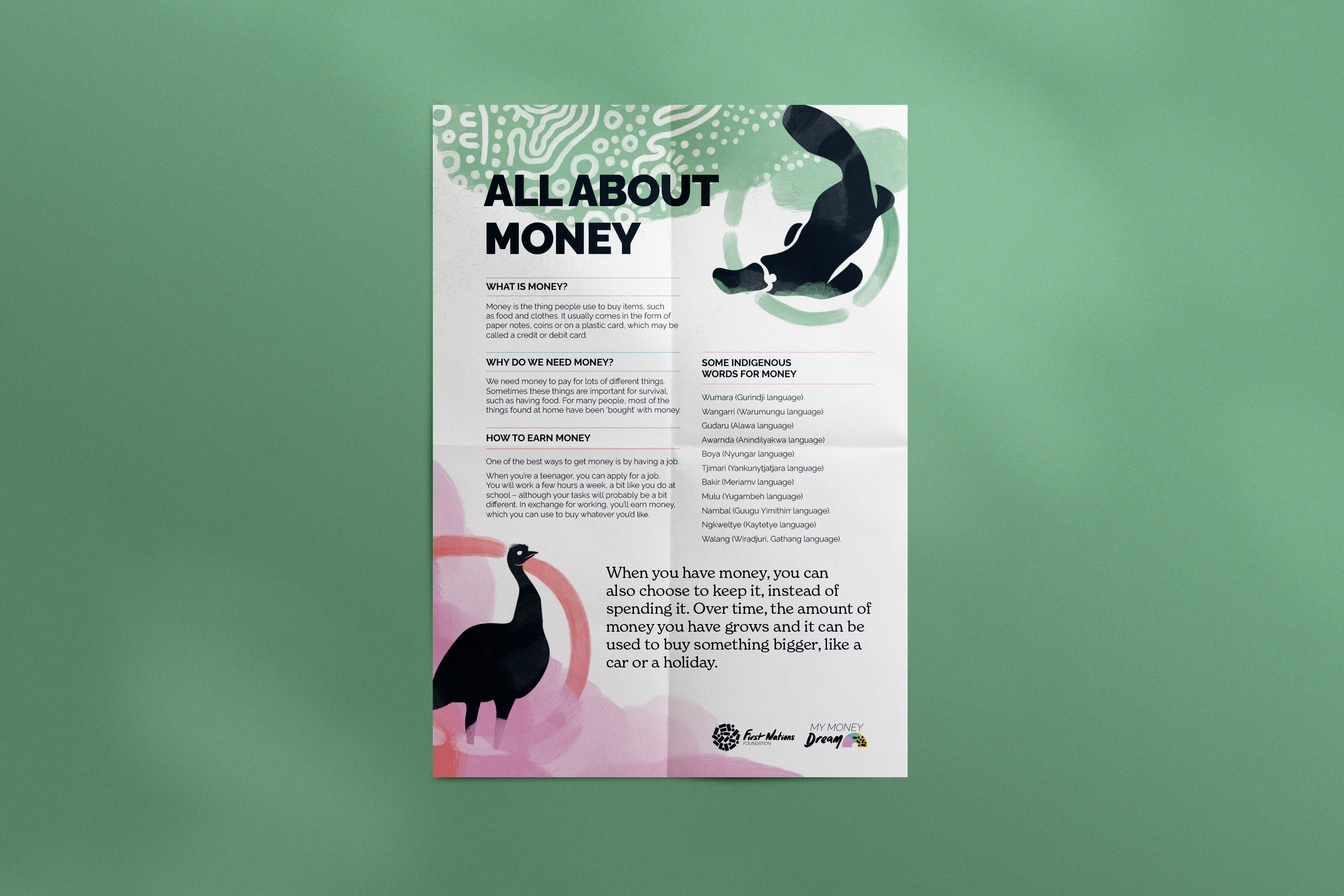 Video