Visual & learning content that enables Aboriginal equality and pride through culture and sport.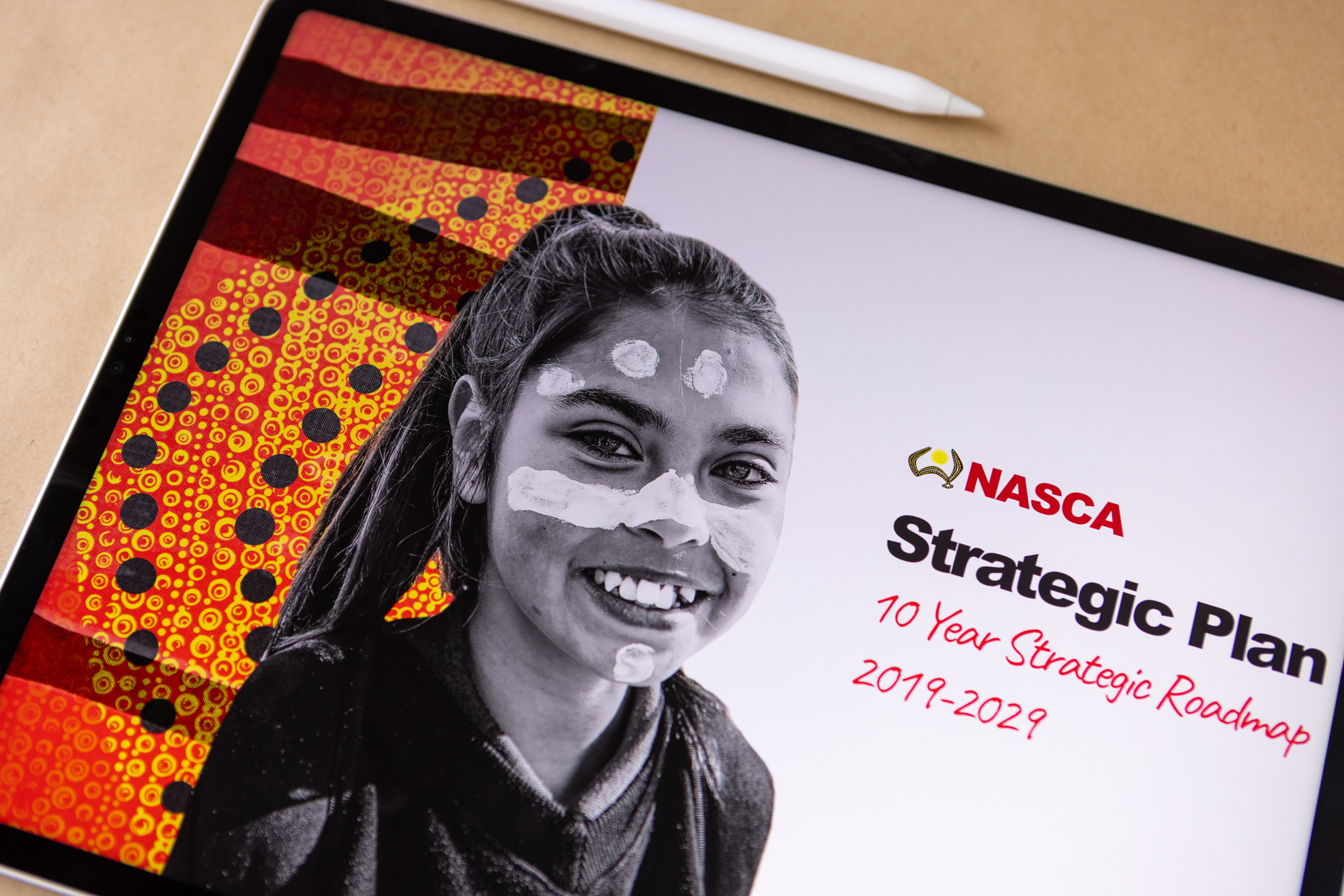 Background
The National Aboriginal Sporting Chance Academy (NASCA) utilises the power of structured sporting and culture programs to harness the life aspirations of Aboriginal and Torres Strait Islander young people. Relative Creative was engaged in a multi-stage project involving updating the strategy, brand style guide, key collateral, designing a new online learning module platform and learning resources.
Opportunity for Futures
NASCA focus on the structural forces, not individual behaviours, to foster cultural connection and support, creating equitable opportunities for young First Nations people. We sought to develop an identity and user experience that reflected NASCA's focus on engaging young people and the pride NASCA has in the work they do.
Our Approach
This project drew on our team's broad multidisciplinary expertise. We curated an extensive brand identity and style guide that centres young people and NASCA's five pillars; collaboration, cultural pride and inclusion, excellence, integrity, and trust. A component of this includes a modular system for content creators and designers to execute NASCA's visual identity across varied applications. The system provides a strong foundation that allows the identity to work across simple, corporate, playful and complex aesthetics. It includes a palette of primary colours and gradients, a suite of icons and subgraphics with subtly suggested meanings, natural textures and new applications of Aboriginal artist Keith Brown's NASCA logo.
The brand identity has been rolled out across a wide range of print and digital collateral. This included key strategic documents such as NASCA's logic model and 10 year strategic plan, as well as business cards, banners, flyers, reports and more. Consistent yet varied identity applications across the collateral gives the brand a demiurgic presence and assists in communicating their mission.
Using the new identity we engaged NASCA stakeholders in a creative online workshop to develop recommendations for their online learning platform. Drawing on our user experience, visual communication and education skills, we mapped out an accessible and engaging learning journey across numerous modules and lessons.
We continue to work closely with NASCA to develop collateral.