Collaborative strategic branding for strengthening the native food system with Native Foodways.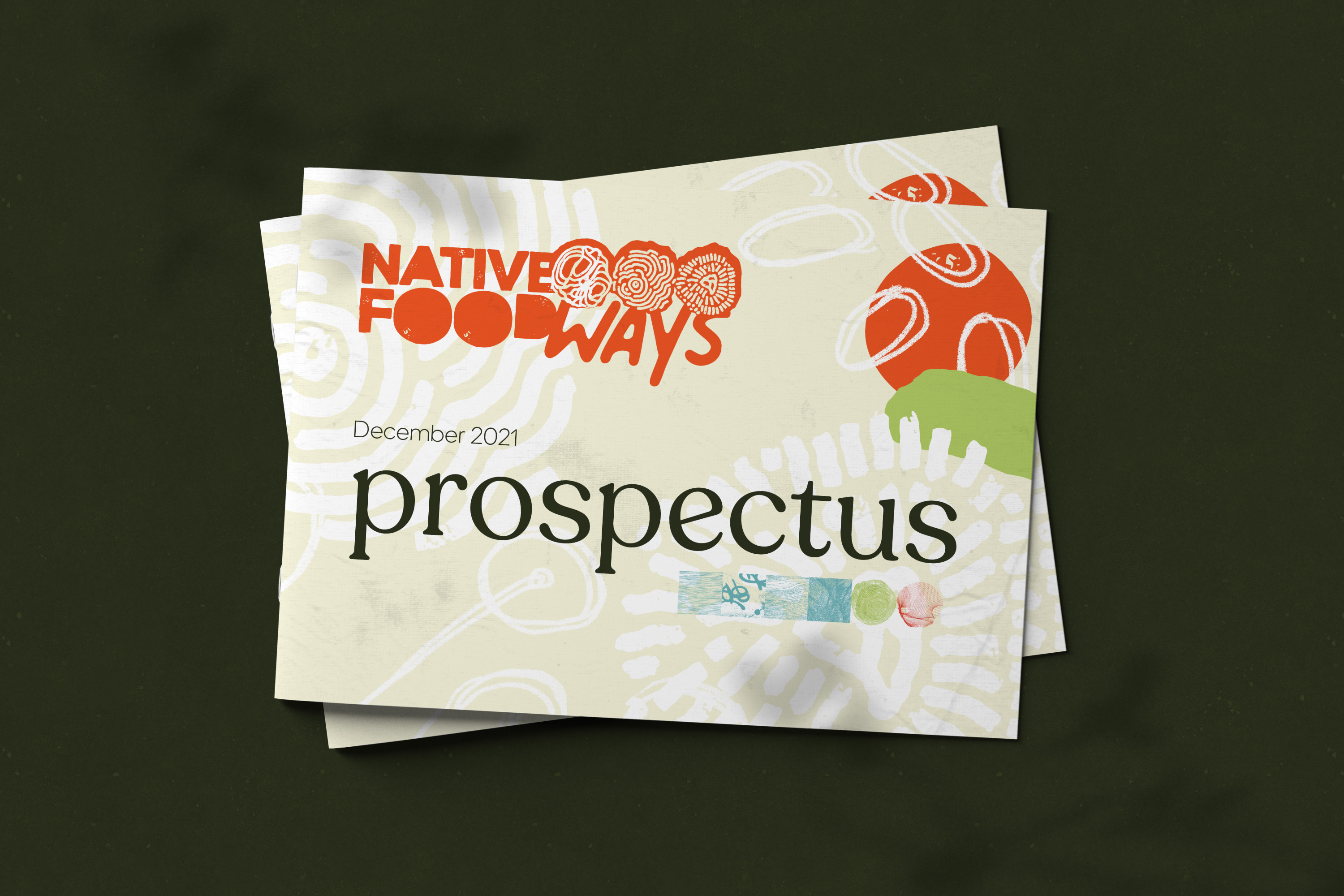 Background
The team behind Native Foodways was gearing up to seek seed funding. They required a strategic understanding of who they are and what they do, in order to visually communicate through their brand.
Opportunity for futures
Native Foodways is a First Nations owned and led social enterprise dedicated to strengthening the native food system in a way that is regenerative and culturally respectful. They strive to significantly impact the growing market in native food trade by redirecting the current disparity of economic benefits back to First Nations people. They do this by facilitating collaboration among a vast network of stakeholders, including First Nations communities and business owners, farmers, landowners, chefs, food scientists, producers, farmer's markets, retailers, and consumers across the country.
Our approach
Tristan and Paula facilitated a series of collaborative remote workshops with the Native Foodways team. We began with a visual yarning dialogue about the kind of future Native Foodways are working towards. Using a pre-existing business operations diagram shared by the Native Foodways team, we mapped out the various stakeholders, points of tension, and leverage in their operations. With an Indigenous Business Model, developed during extensive engagement with young First Nations business people as a core component of IBA's Futures Forum, we mapped out Native Foodways position across their business operations, vision, actions, and impacts. Lastly, experimentations with visualisations and a rapid brand analysis built consensus around initial brand identity elements.
As a result, a comprehensive and unique brand identity emerged. We assembled a suite of devices, illustrations, and textures to represent various branches of the Native Foodways mission and their expanding divisions, allowing the team to tailor their communications with clarity and boldness, but without reducing "the complexity that sits behind it".
The Native Foodways strategic branding has been rolled out through digital collateral, including a style guide, pitch deck, and prospectus as well as their website.