Working with QAGOMA to deliver on their RAP actions.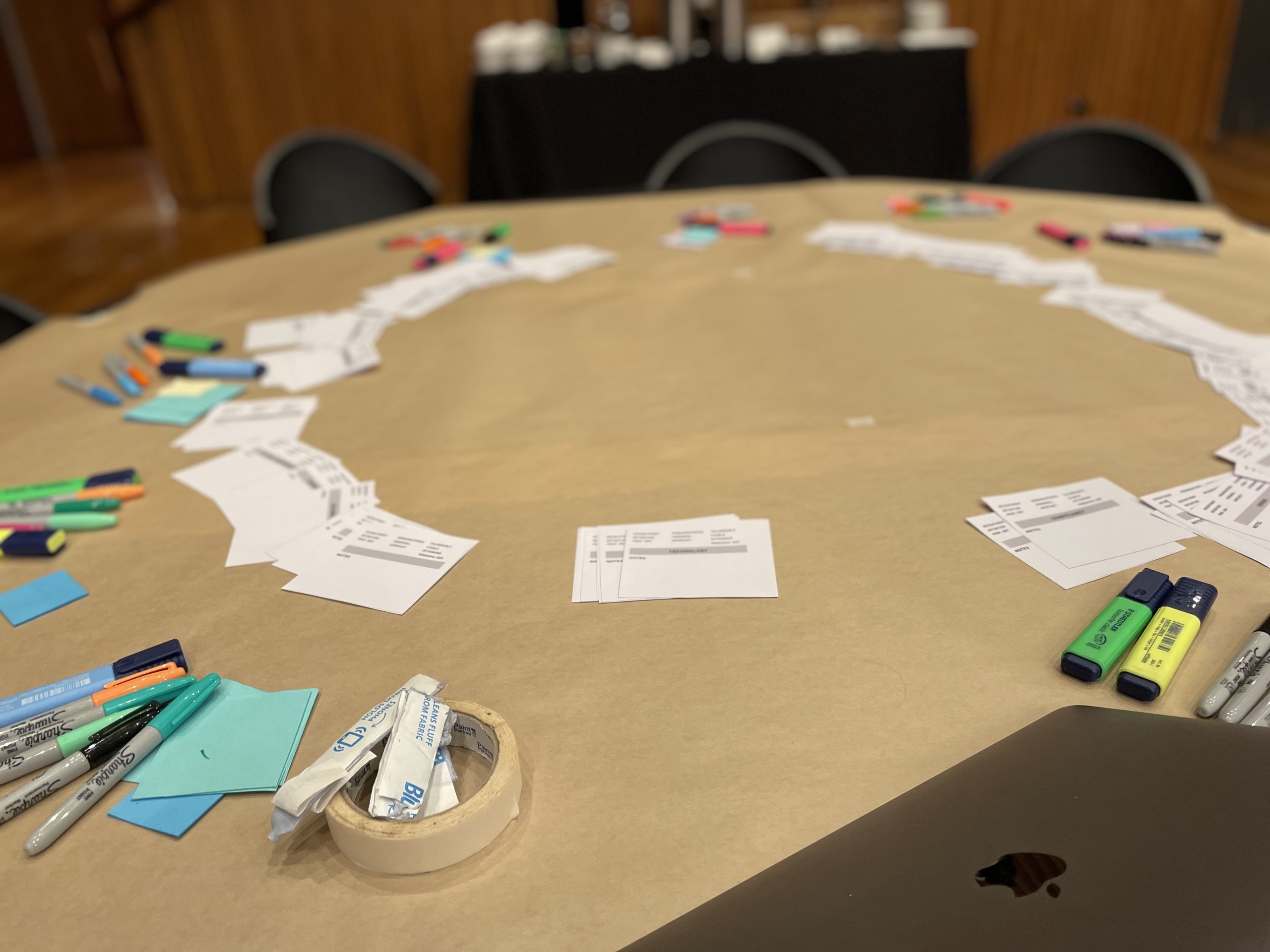 Background
Queensland Art Gallery and Gallery of Modern Art (QAGOMA), is a premiere art gallery located in Queensland's capital, Brisbane. Relative Creative were engaged by QAGOMA  to consult, make recommendations, develop and design a First Nations recruitment, retention and professional development strategy. We did this in close partnership with Carla McGrath from Turnstone Collective.
Opportunity for Futures
Reconciliation Action Plans (RAP) have become common place across many organisations and businesses, however they only create scope for change when the actions detailed within them are implemented. This project focusses on the implementation of a series of deliverables relating to Action 11 – Provide employment outcomes by increasing Aboriginal and Torres Strait Islander recruitment, retention and professional development. Creating significant and culturally responsive change in the area of employment has the potential to deliver many benefits, not least better representation of Aboriginal and Torres Strait Islander cultures within the organisation and safer workplaces.
Our Approach
Our approach was multifaceted, grounded in research and our expertise in the area, centred on the design and delivery of a consultative workshop that supported participants in having open discussions. These conversations were extensive de-identified and developed into a recommendations report. This laid the ground work for how Turnstone Collective would draft the strategy. Through ongoing discussions as a team, and with the client, this was developed into the final strategy. Drawing on the style established within QAGOMA RAP Relative Creative designed a document that successfully communicated the actions and goals. Grounding the strategy within the cultural responsiveness continuum, recognises that changes need to be incremental and becoming a culturally responsive organisation is a whole-of-Gallery journey that is foundational to the success of the strategy.