Queensland Water Plans, a communications toolkit and infographics to communicate a complex topic.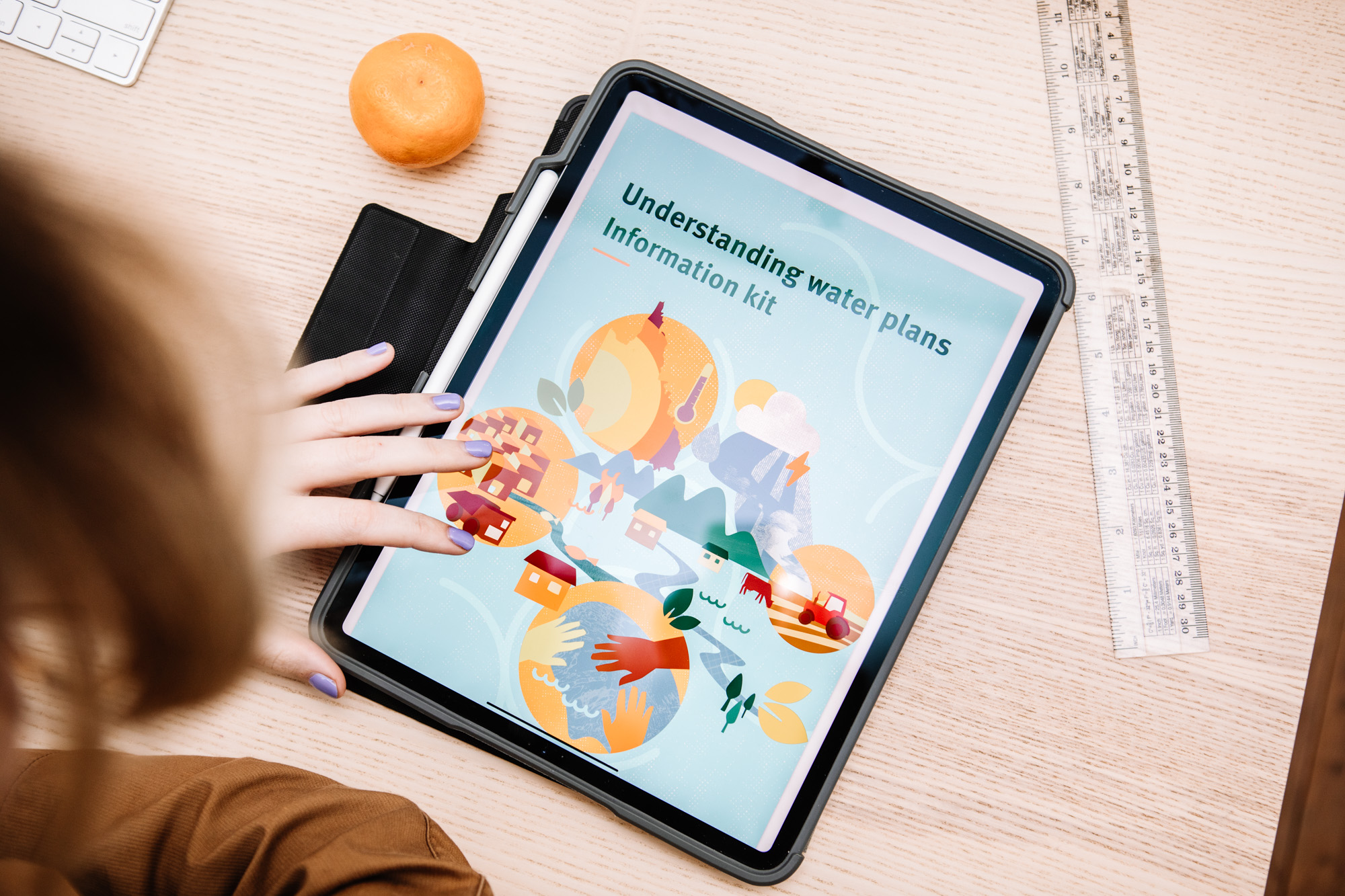 Collaborating with water, coastal & environmental consultants Water Technology, we designed and delivered a communications toolkit for the Queensland Government to better communicate water plans, the water planning process and the impacts of climate change on water planning to a variety of Queensland audiences including local residents, Aboriginal communities and irrigators.
The communication toolkit included an information kit, a series of four infographics, proposals for short animations and other guidance on the use of the designs in other collateral.
The project required close collaboration with Water Technology, our in-depth understanding of water and climate change contributed to the success of the project.