Re-imagining James Cook Museum
In 2018 the National Trust of Australia, Queensland (NTAQ) engaged Relative Creative to design and lead community engagement with local Bama (Guugu Yimithirr) as part of their broader project to redevelop James Cook Museum for the 21st Century. Important to this was to consider new, exciting and respectful ways to reimagine the way Aboriginal cultures are understood and experienced in and around the building and grounds. We began conversations in June and July 2018, including a yarning session that adapted 'Connective Art' (Norm Sheehan), a respectful and relational way of Indigenous Knowledge production. We continued community engagement over 2019 and January 2020. We have designed and written a series of reports (example below)  to provide an overview of this ongoing engagement.
As the project progressed we were engaged further to develop place identity and brand strategy for the museum. Drawing strongly on the typologies and thematics of place, this project has been deeply rooted in community engagement with local Bama (Guugu Yimithirr), a strong understanding of place and extensive visual studies. The place identity for the Museum is strongly embedded in the process of listening to the Traditional Owners and local Bama making the most of cultural opportunities. This project has informed our the creation of a comprehensive wayfinding system for the Museum.
Relative Creative continues to engage with this project, which is currently on hold due to the impacts of COVID-19.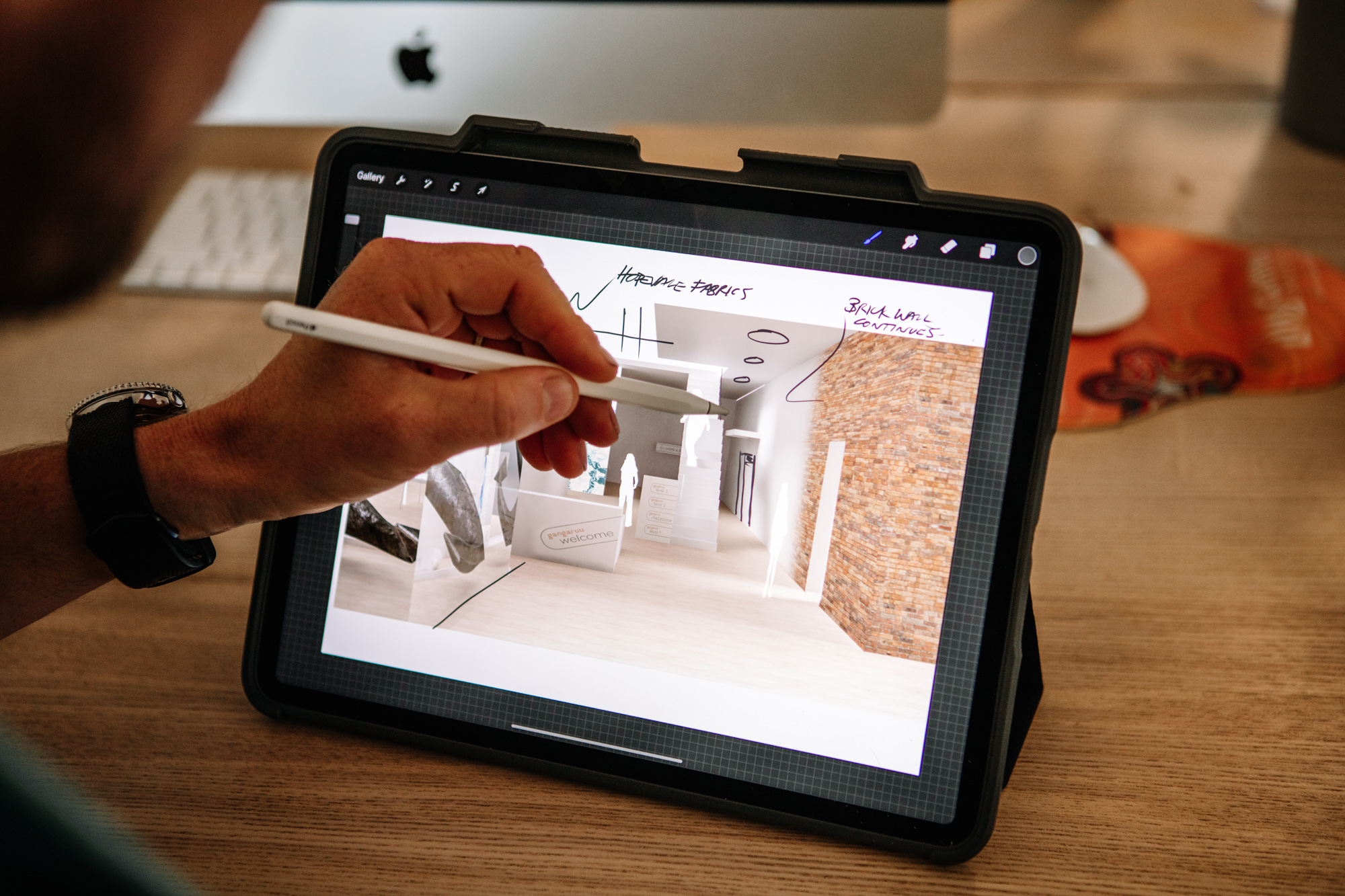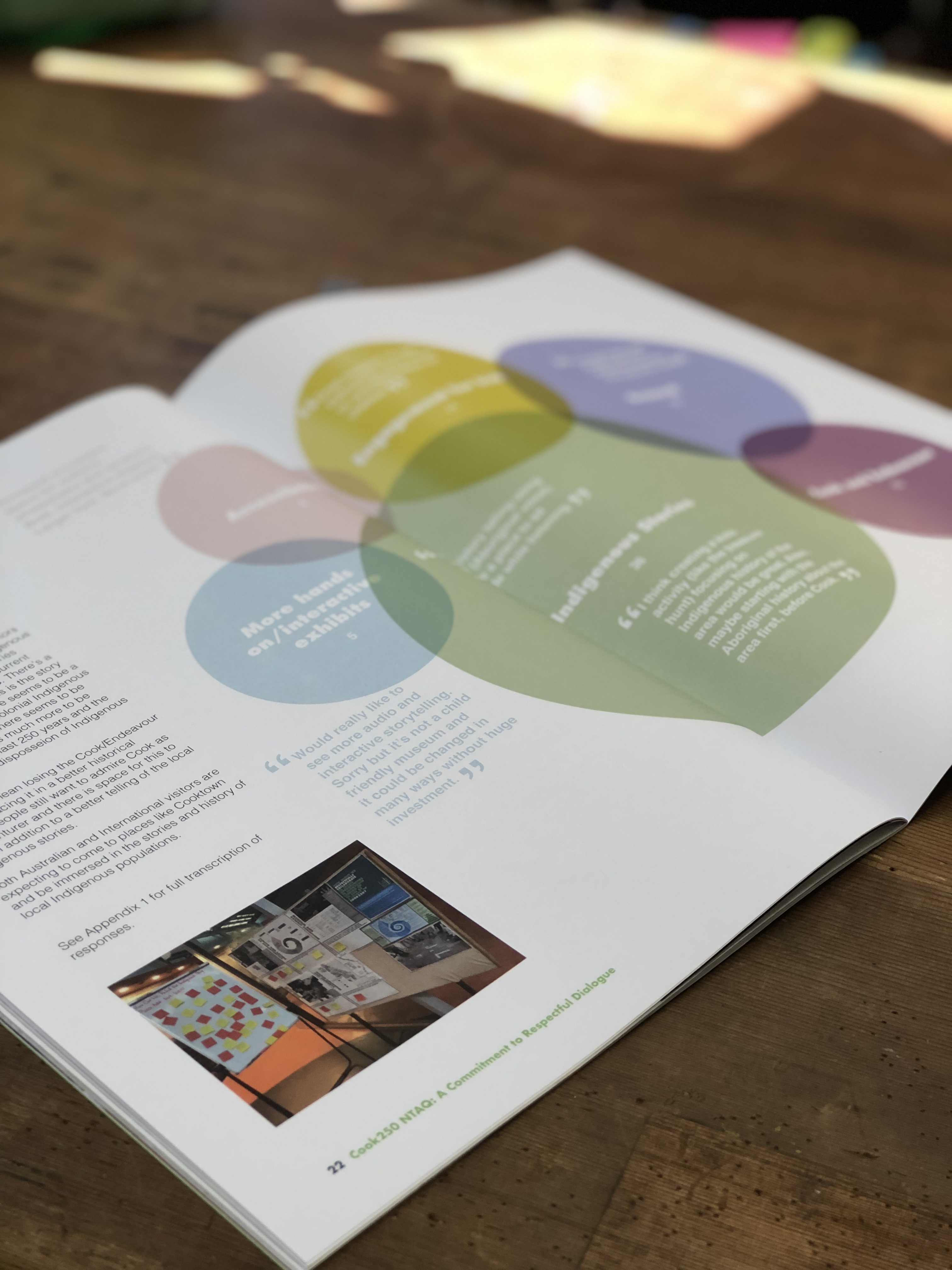 How might we respectfully collaborate with community to reimagine James Cook Museum, its place in Cooktown, the 2020 Endeavour Voyage Anniversary and beyond?
Tristan Schultz
Video
Find out more about NTAQ's plans for James Cook Museum by watching this short video.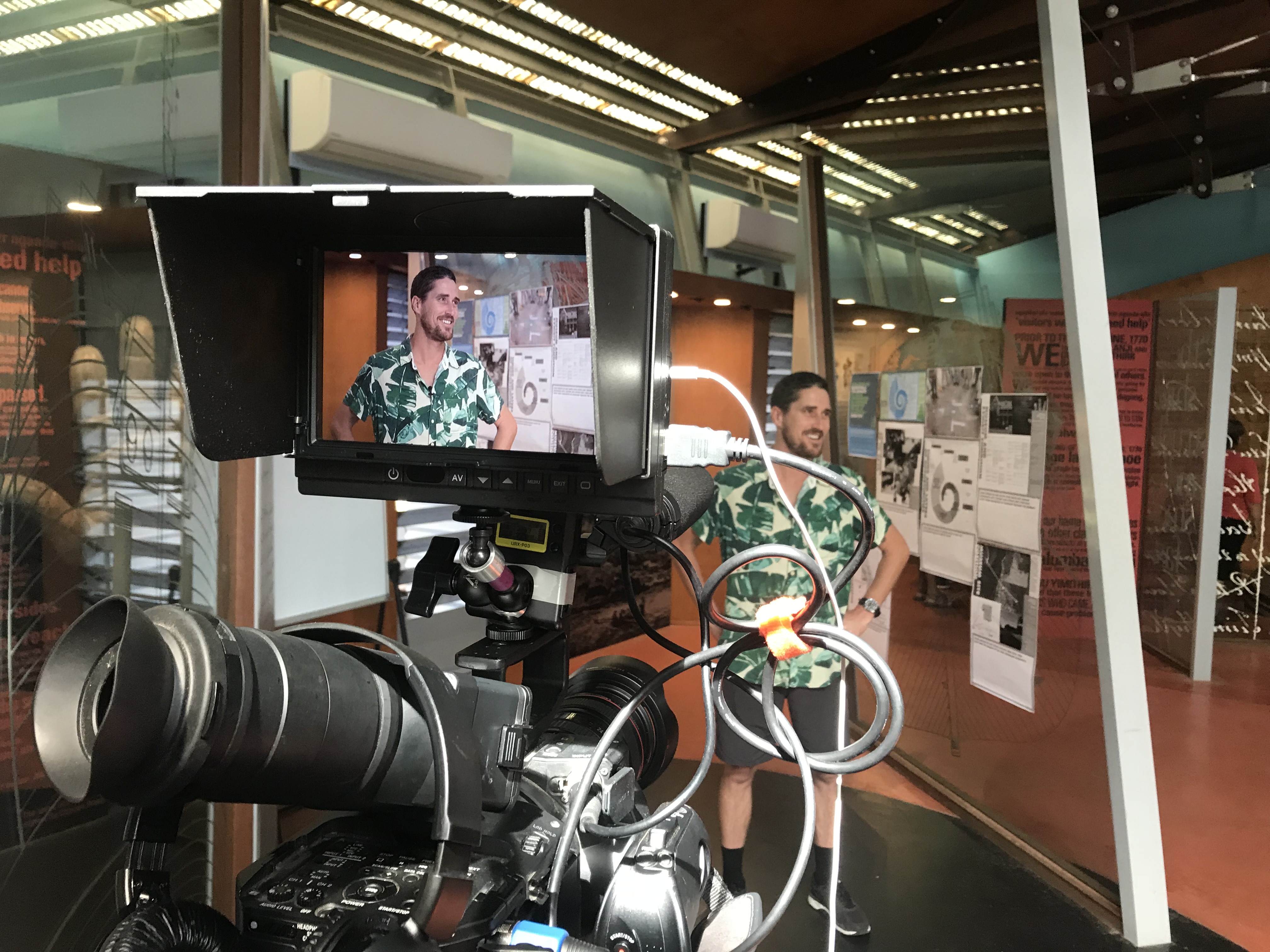 Community engagement
Since the beginning of this project we have conducted meaningful and respectful dialogue with the local Cooktown community, particularly local Bama. Relative Creative believes in properly remunerating people for their time and contribution of cultural knowledge and have ensured that this has occurred in this project.