Speaking and running a masterclass at an Asia-Pacific conference about design, strategy, ethics, and futures.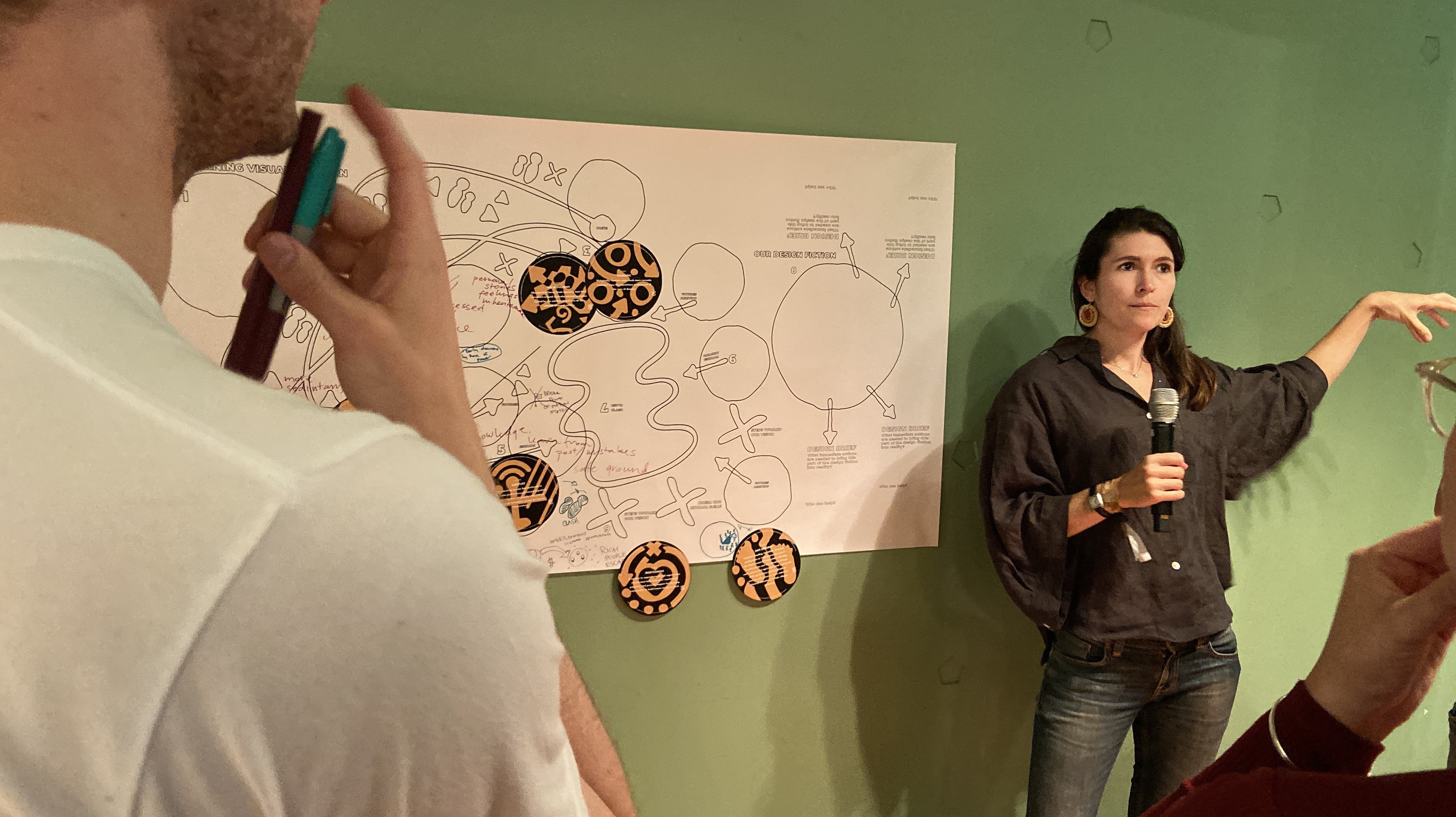 Relative Creative was invited to speak and run a masterclass at SDNOW4 x Melbourne 2019, a conference about design, strategy, ethics and futures. The conference, in it's fourth year, is attended by practitioners from all across the Asia-Pacific region including those involved in industry, academia, consultancies, government, not-for-profits, and startups. The conference aims to engage anyone interested in design, including but not limited to service design, strategic design, and speculative design.
On the Thursday, Relative Creative's co-director Tristan Schultz gave a talk on 'clashing futures' which explored post modernity and it's forging of three directions on our future; climate futures, technocolonising futures and decolonising futures. The talk took audiences and participants on a journey via an ecology of images that created a historical, contemporary and futural setting of the scene and the magnitude of, and the role of design, in these clashes over the coming decades.
On the Friday, co-directors Bec Barnett and Tristan Schultz held a break-out masterclass exploring our clashing futures through relational pattern thinking. After a yarning circle, participants responded to provocative prompts, evoking relational patterns. This was followed by a mapping session where participants were able to track pasts, presents, current directions, futures arriving, clashes and design fictions that redirect the future. This experience aimed to prompt critical reflection on reinscribing Indigenous Knowledge that has been concealed because of colonialism, as dynamic, sophisticated, valid and rigorous options for designing futures amongst these clashes.