Working with the State Library of Queensland to review, redraft and design their Strategic Plan.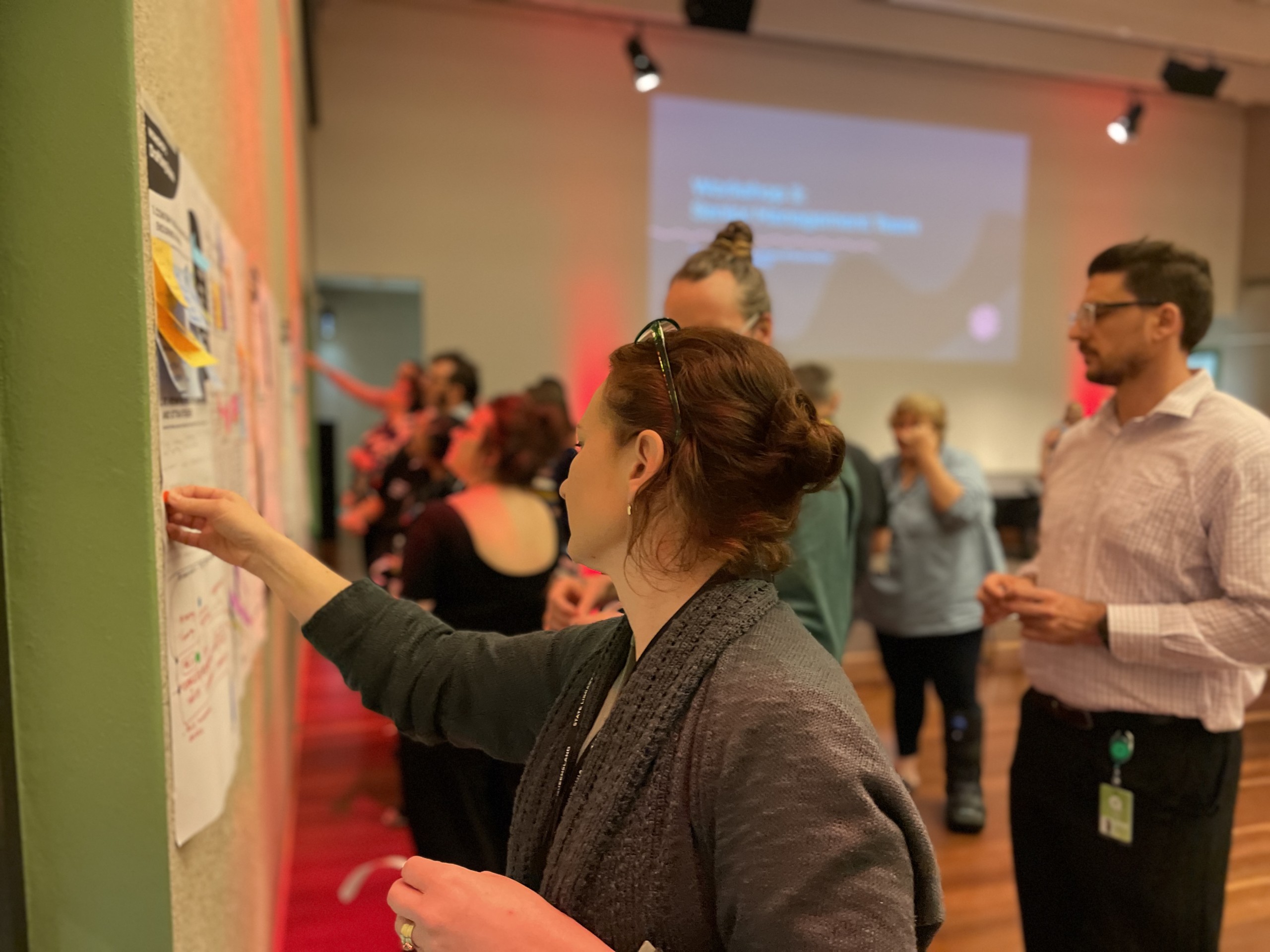 Background
State Library Queensland (State Library) is the leading reference and research library in Queensland. State Library is responsible for collecting and preserving a comprehensive collection of Queensland's cultural and documentary heritage, providing free access to information for all Queenslanders and for the advancement of public libraries across the State. We were engaged by State Library to conduct a major review of their Strategic Plan, drafting and designing their 2023-2027 Strategic Plan as a final outcome.
Opportunity for Futures
The project provided an opportunity to test the existing core elements of the strategy in an open, consultative and inquiring way and contribute to adjusting existing content and developing new content as a result. To achieve this we conducted in-depth research into the current trends within the GLAM sector both locally and internationally, with a particular focus on libraries. Much of the content engaged with during this process spoke of the impact of climate change, community shifts in relation to the expectations around First Nations justice and truth telling and the role of libraries as significant public spaces. It was important that we weaved these into the design of the workshops and the tools participants interacted with.
Our Approach
Our approach was multifaceted, grounded in research and our expertise in designing and delivering engaging, consultative workshops that support participants in having open discussions, and testing and challenging assumptions to analyse and co-create alternative futures. For this project this took the form of: three workshops that engaged with both divergent and convergent thinking, gradually refining ideas, via outcome reports, ready for a presentation of recommendations to the executive team. Finally, we refined the outcomes from the recommendations presentation and designed them into the final Strategic Plan 2023 – 2027, ready for submission to the Queensland Government. Stay tuned for an update later in 2023 where we share the final plan.