Design-led facilitation and strategic design to develop a First Nations Strategic Plan.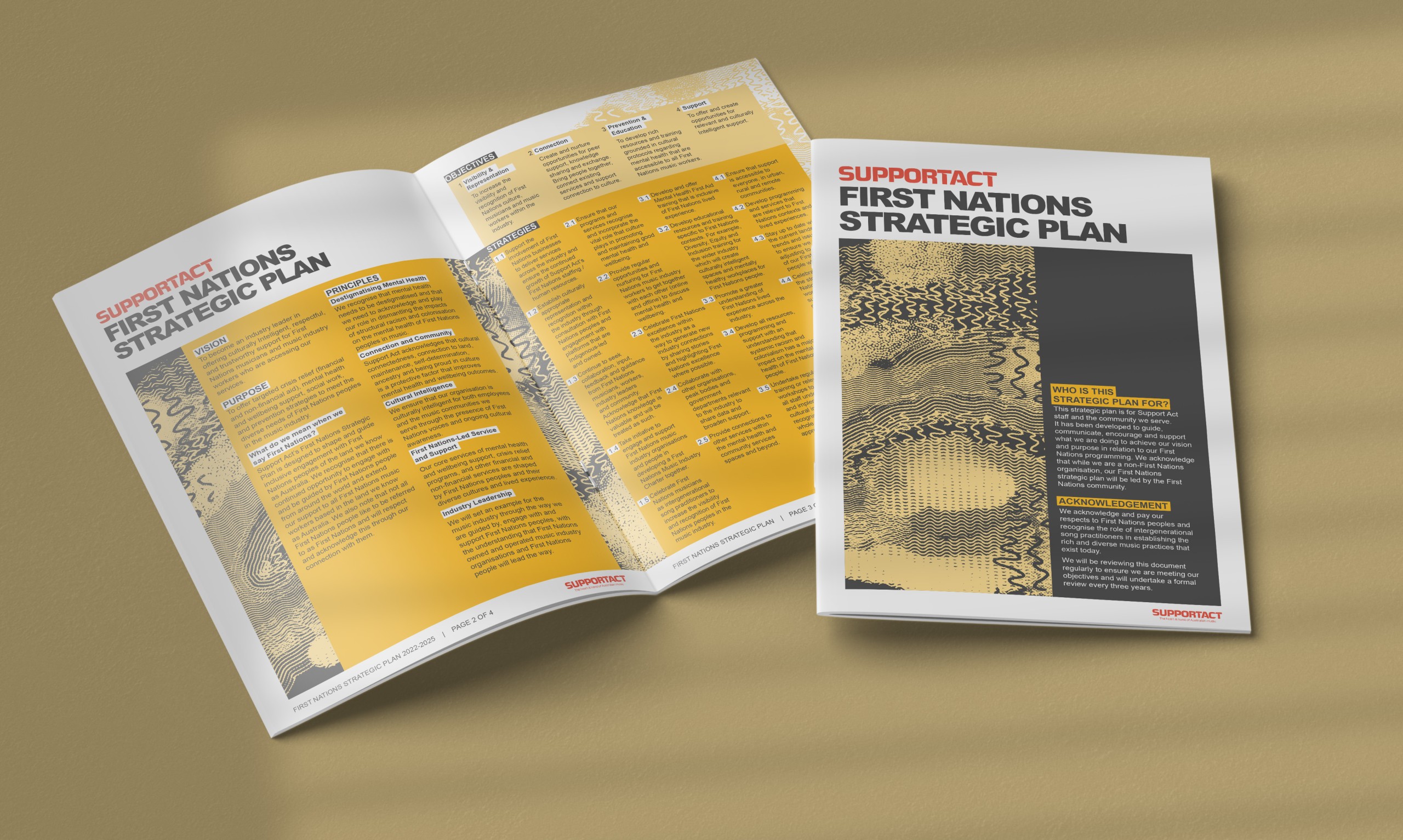 Background
Support Act reached out to Relative Creative for our expertise in designing and facilitating co-design processes and in developing strategic plans. Support Act had identified that, to better guide their engagement and support for First Nations peoples, communities and music industry workers, they needed to develop a First Nations Strategic Plan.
Opportunity for futures
Support Act is the music industry's leading charity, delivering crisis relief services to First Nations musicians, managers, crew and music workers across all genres who are unable to work due to ill health, injury, a mental health problem or some other crisis. They identified that an organisation focused on offering mental health support to First Nations peoples needs to ensure they are offering culturally intelligent support, led by First Nations peoples.
Our approach
We designed and facilitated two co-design sessions, online to ensure a diversity of voices could attend. Drawing on the outcomes from each workshop and our strategic planning expertise, we drafted the strategic plan which Support Act then developed further with key support from the First Nations music worker community. Finally, Tristan Schultz developed a unique piece of artwork and we crafted the plan into a fully designed document.
We acknowledge that the development of this document was collaborative and are grateful for the contributions made by both Support Act, the workshop participants and others who were consulted on wording.