Brand identity for trusted finance education resources with Tomorrow Money.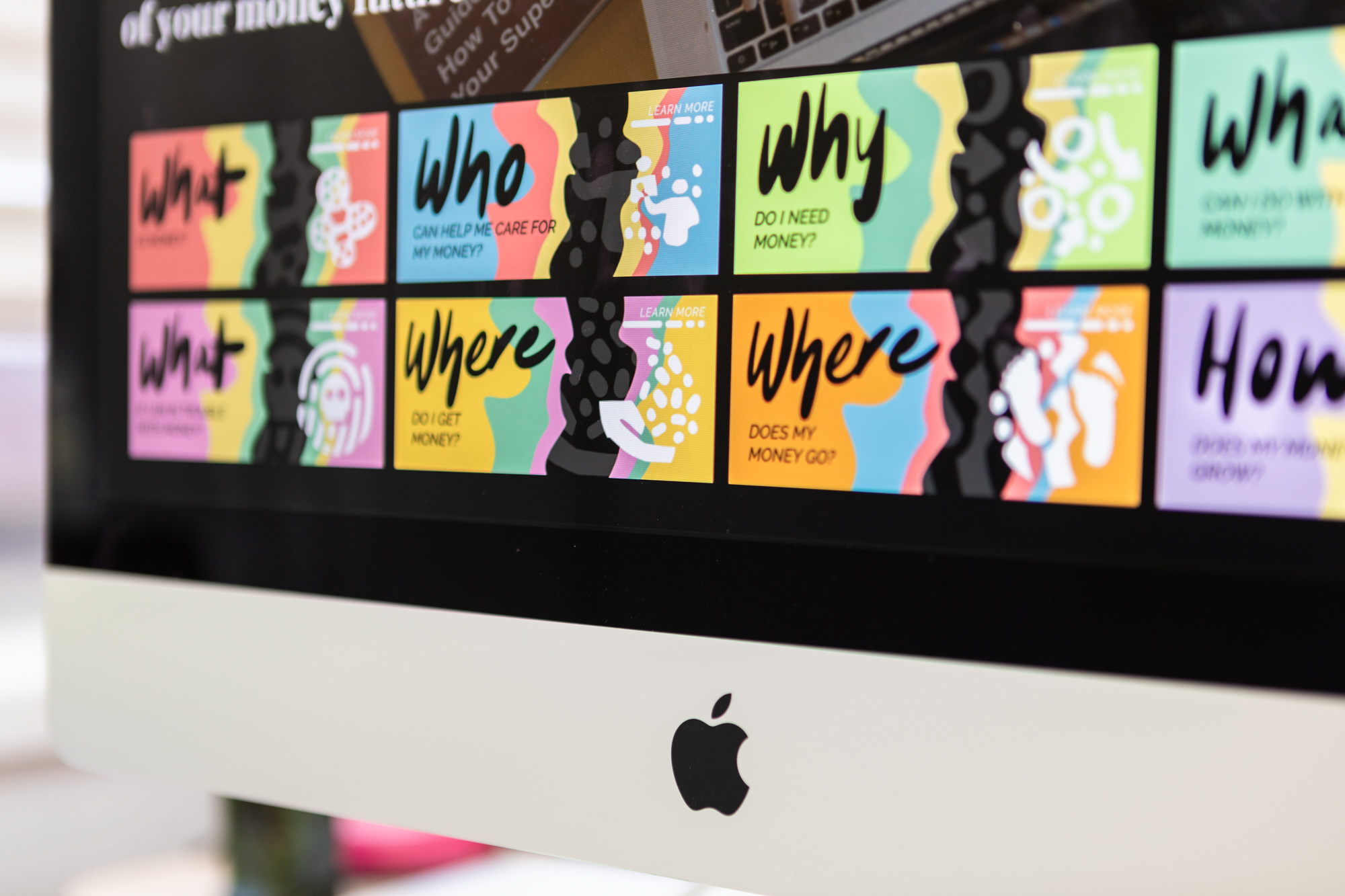 Background
First Nations Foundation (FNF) required a distinct visual identity and brand for their money education website Tomorrow Money. A key strategic pillar for FNF is education: resources, training and information that is culturally relevant and valued by all First Nations people no matter what their financial circumstances are. Tomorrow Money meets this goal by offering articles written by First Nations contributors around various topics such as home ownership, super, insurance, credit and debt, money lessons, and career and business.
Opportunity for futures
A 2019 FNF research report titled Money Stories, conducted in partnership with the Centre of Social Impact and NAB, found that 48% Aboriginal and Torres Strait Islander peoples are living in financial stress. Therefore, financial literacy and independence is critical to self-determination and economic security for First Nations people and families.
Our approach
Our starting point for this project was an online creative session with the FNF team. This provided greater insight into who FNF looked to engage, what current gaps existed and the messaging they wanted to convey. We designed a unique and vibrant look and feel for Tomorrow Money that fits within the FNF brand family. To achieve readability and accessibility in their resources, we drew on a mix of sophisticated serifs, indicative of traditional finance information resources, and bold humanistic typefaces, hierarchical conventions for easy-to-read typesetting, and the vibrant colours of Australian money captured in organic shapes and iconography. The brand identity was rolled out across a website and print collateral included posters and factsheets.