Visual communication design for a coastal and marine management plan.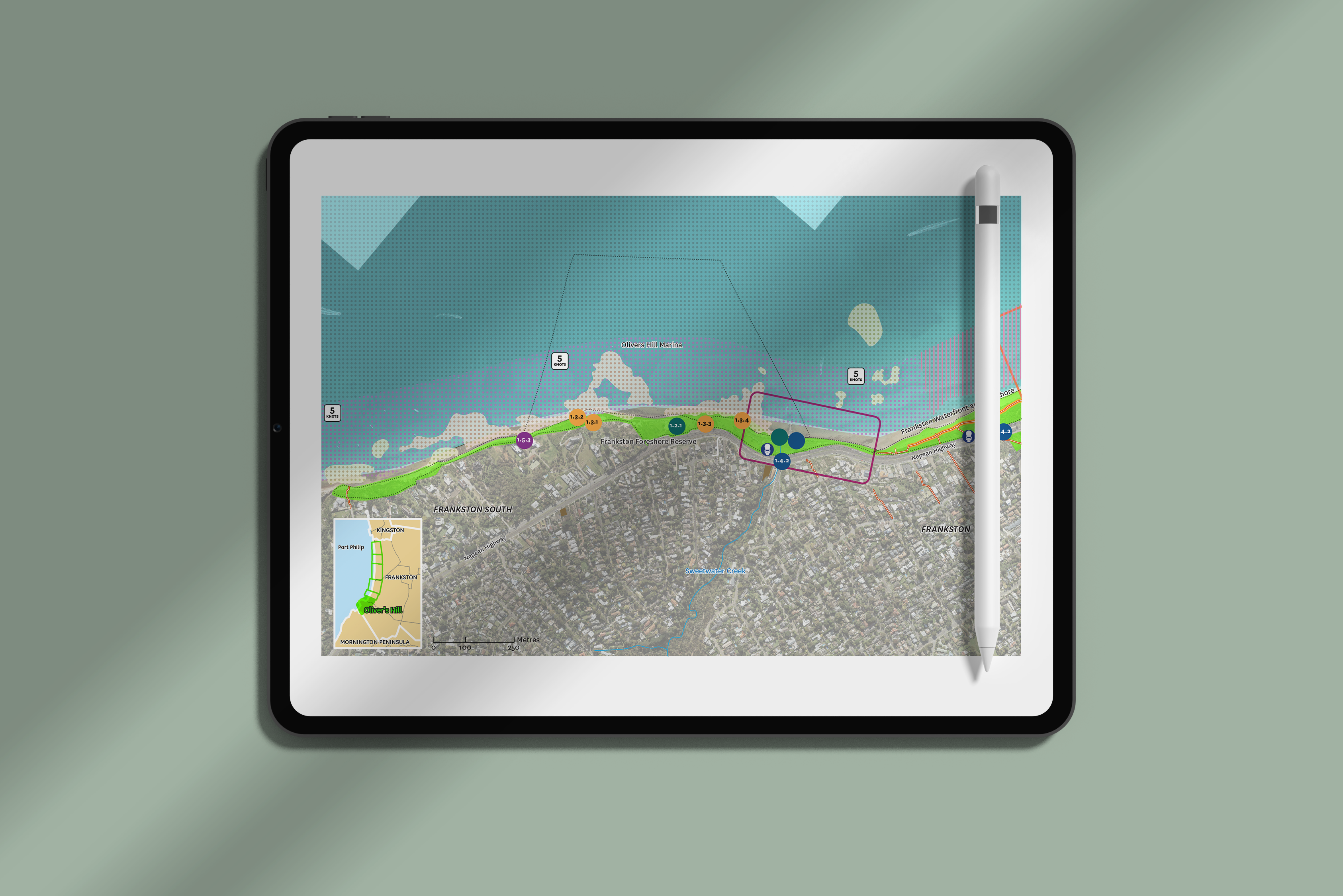 Background
We have worked closely with Water Technology on numerous projects since 2019. This includes offering visual communication design services for a variety of projects. For this project the client was an Australian city council. Water Technology had worked closely with the Council to develop a Coastal and Marine Management Plan. As part of this work it was important to visually communicate the proposed implementations, for further community consultation.
Opportunity for Futures
The project had a number of future oriented focuses, with implementation seeking to improve cultural connections, environmental stewardship, plan for climate impacts and safety and make provisions for better access, amenity and recreation.
Our Approach
Working closely with Water Technology we used the provided GIS files to design and develop a series of maps that could clearly communicate the location of proposed implementations, alongside other relevant information, for example recreation and activity nodes.