Gold Coast City Futures forum, 2020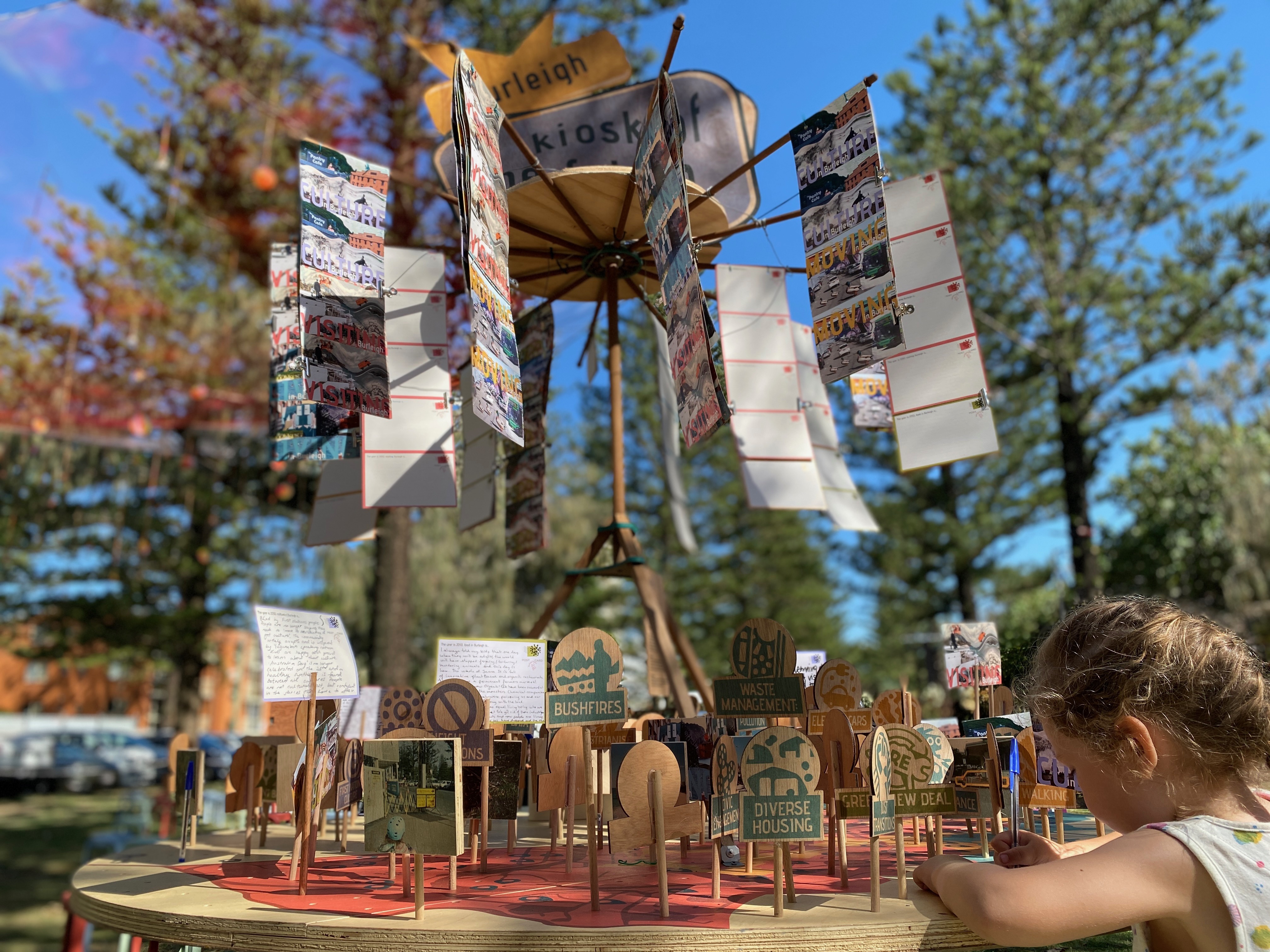 In the face of a changing climate, we are imagining alternative ways of living, eating, relating, moving and migrating.


Post-event summary
Leading on from our inaugural Gold Coast City Futures forum in 2019, we delivered our 2020 iteration from September through to November. As usual, the forum explored just transitions in a green new world, however, this year we narrowed its focus further by looking at Burleigh Heads/Jellurgal, where our design studio is located. In the face of COVID-19, ways to participate also evolved. We moved way from a centralised in-person gathering, to incorporating interviews, artist submissions and online offerings. Off the back of this, we also spread the forum over a few months to incorporate our attendance at Bleach* festival and allow greater flexibility in how and when participants added their voice.
In the end, offerings included: artist submissions, a cultural probe kit, community profiles, and a participatory installation and talk at Bleach* festival. Submissions from these offerings all came together as a community-led zine. The zine reflects the 2050 community vision for Burleigh, as identified over the course of the forum from 100's of participants. It also highlights ways to take meaningful steps towards just transitions that achieve these visions through our interactive action cards.